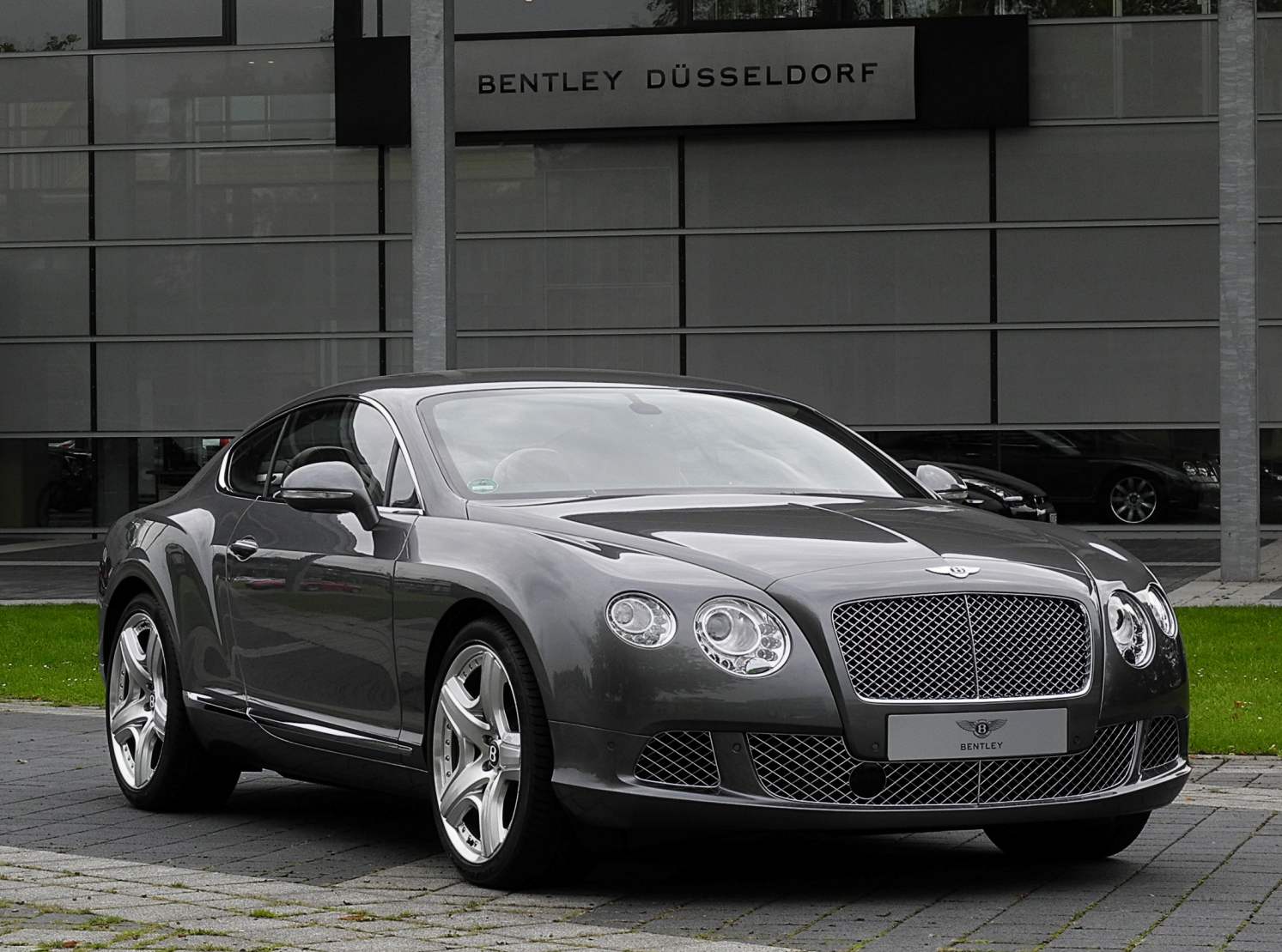 Today, Bentley is part of Volkswagen group. That is why many units of the new two-door BENTLEY CONTINENTAL GT coupe borrowed from the AUDI A8 and VW PHAETON. In particular the machine is equipped with volkswagenwerk motor W12. The length of such an engine is comparable to row "four", so the designers managed to place it in the base behind the front axle. It brought the CONTINENTAL GT by weight distribution by Central motor performance.
The car has permanent four-wheel drive, which together with the classical weight distribution 50×50 percent ensures a high stability of the vehicle on bends.
In the interior is also used by a lot of folks-vaganovsky accessories — most of the instrumentation and even steering wheel from the VW PHAETON. However, all this framed by a large number of polished wood and real leather with double stitching, not distracting from the image of a truly British car the Machine is equipped with very modern electronics. In particular, the driver does not have to get out of his pocket the keys to the car: BENTLEY CONTINENTAL GT recognizes it at a distance. To start the engine, keys are also not needed — just press the Start button. Despite the fact that the car is almost two meters wide and of considerable length, Parking not a problem of the driver — an electronic device with an acoustic signal time will tell about the dangerous convergence with another car.
BENTLEY CONTINENTAL GT: vehicle length 4804 mm, width 1918 mm, height 1390 mm, curb weight 2385 kg, W12 displacement 6.0 l, power 560 HP, top speed 318 km/h, acceleration from 0 to 100 km/h — 4.8 seconds, with a capacity for 4 persons.
Recommend to read
SENTINEL OF THE DEEP SEA
With the creation of the first combat submarines mankind was in the hands of weapons of great destructive power. Not all naval power and did not immediately appreciated its power and the...
"SMALL GAS" TO "RHYTHM"
Many model aircraft model equipped with a well-established micro "Rhythm". However, those who uses it on models-copies or RC, you know that this engine is impossible when you run the...