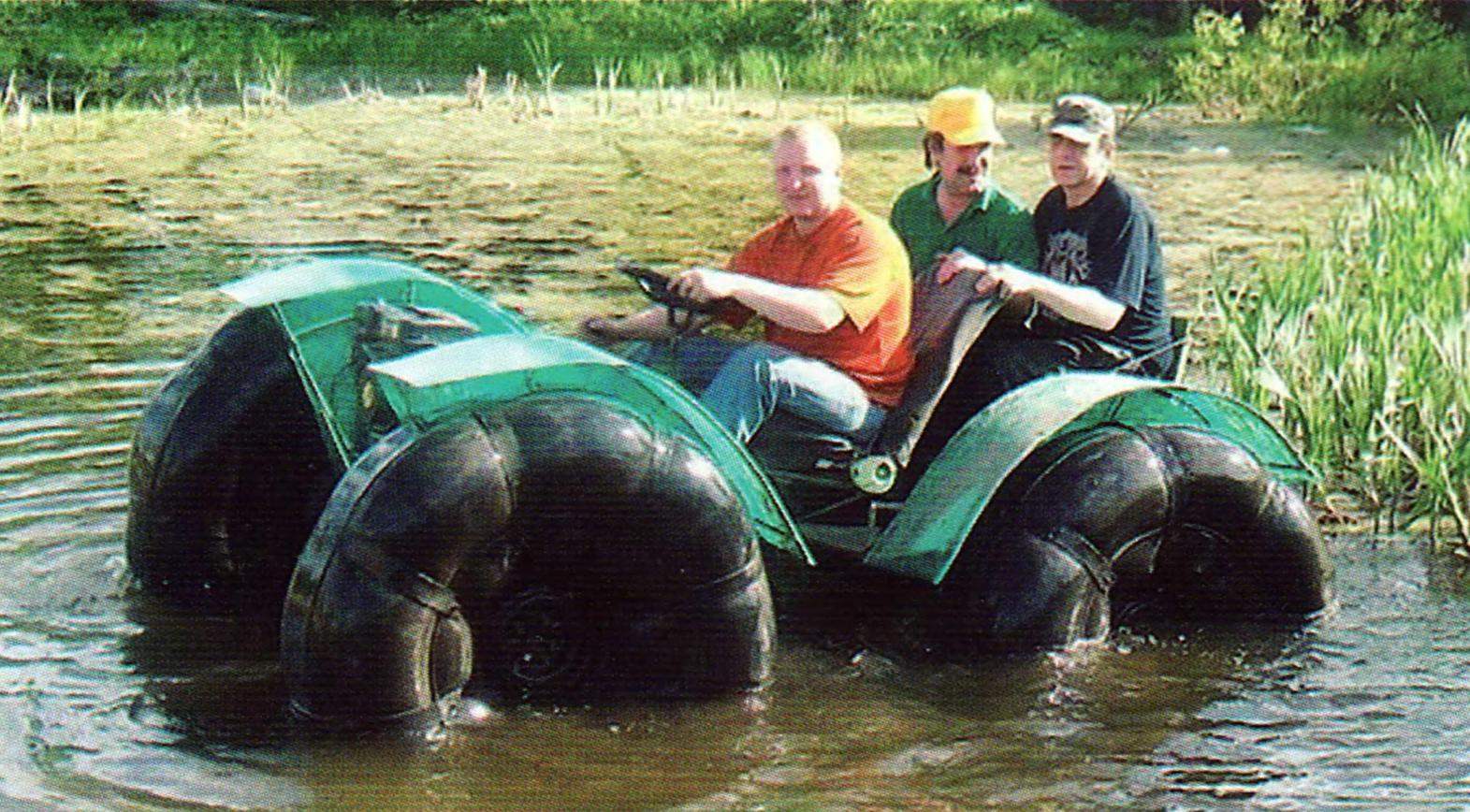 On the website www.lunohodov.net homebrew under the name Lech is double swamp buggies on wheels with low pressure tires (large diameter camera — 1200×350 mm) with the engine from the imported tillers. Frame — breakable bridges — "Zhiguli", without brackets. Gear shift — "VAZ". Gearbox and clutch replace V-belt transmission. Only on the tillers, was one strap, but on a swamp or two. Steering — rack type (from the VAZ-2109). Fuel consumption is about 1.5 l/h. dimensions of the swamp — 2950×1800 mm, and if necessary, he can take on Board and a third passenger.
Recommend to read
WITH WATER IN THE WHEELS…
Original and practical design vinnichina Oleg Ostapenko A. obviously liking the readers of our magazine. After the transfer of the Central television "you can" in which the editorial...
OF EGG CONTAINER
Offer to store small bolts, screws, nails, nuts and washers, and any other such trifle — cell cardboard or plastic container from under the eggs.   V. GOLOVASHIN, Rybnoe, Ryazan region.