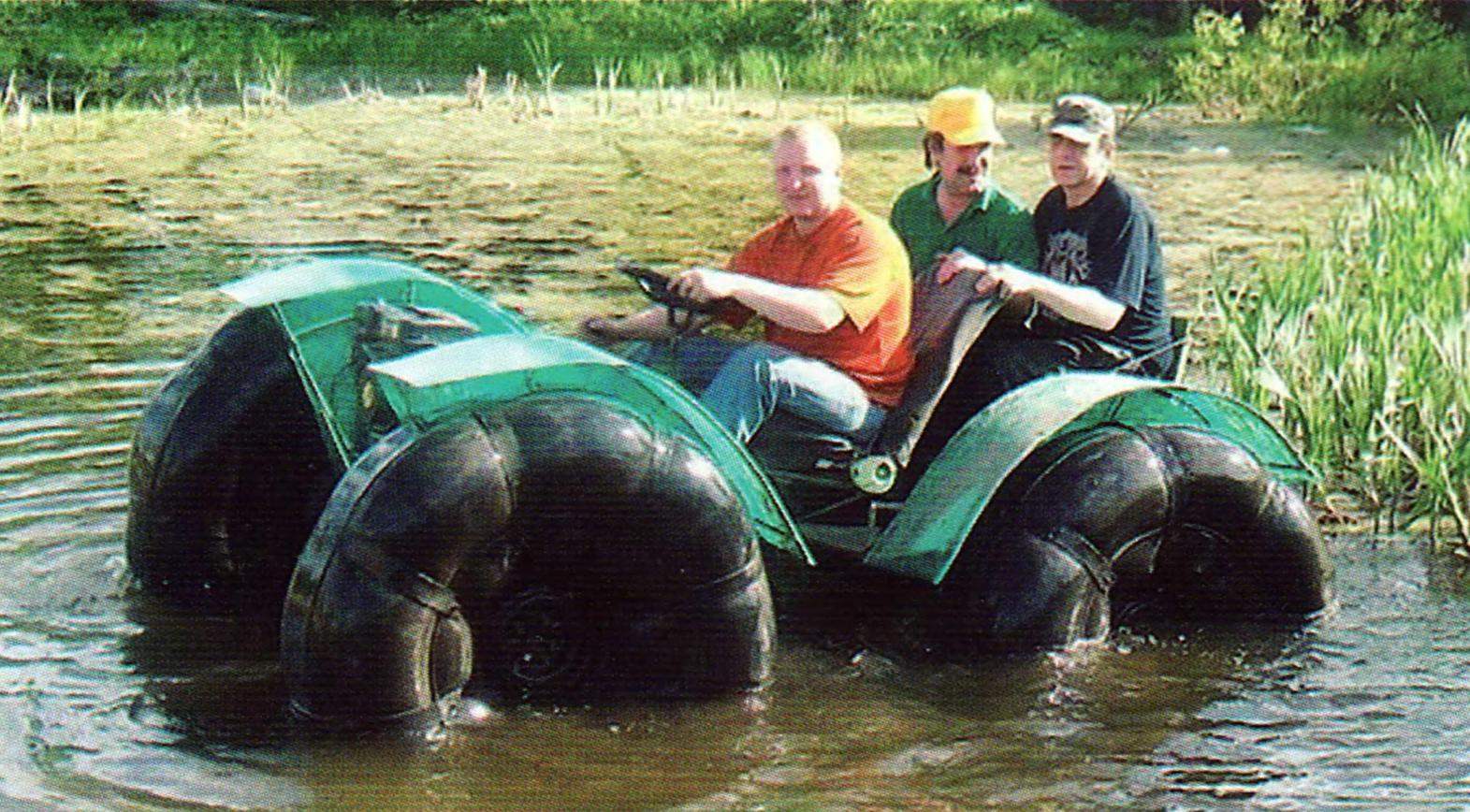 On the website www.lunohodov.net homebrew under the name Lech is double swamp buggies on wheels with low pressure tires (large diameter camera — 1200×350 mm) with the engine from the imported tillers. Frame — breakable bridges — "Zhiguli", without brackets. Gear shift — "VAZ". Gearbox and clutch replace V-belt transmission. Only on the tillers, was one strap, but on a swamp or two. Steering — rack type (from the VAZ-2109). Fuel consumption is about 1.5 l/h. dimensions of the swamp — 2950×1800 mm, and if necessary, he can take on Board and a third passenger.
Recommend to read
WHAT'S UNDER THE SINK?
Usually nothing: Cabinet of the washer has a door, behind which, if you think about it, lost usable space. Here build small boxes and you get convenient storage for the kitchen stuff...
MODELIST-KONSTRUKTOR 1993-11
IN THE ROOM: Public KB "M-K": A. Egorov. "Troublemaker" - the garage... wheels (2). Avtomatservis "M-K": M. Karpov. Gentle trunk (4); Vladimir Maslyak. How many in the tank? (4). ...