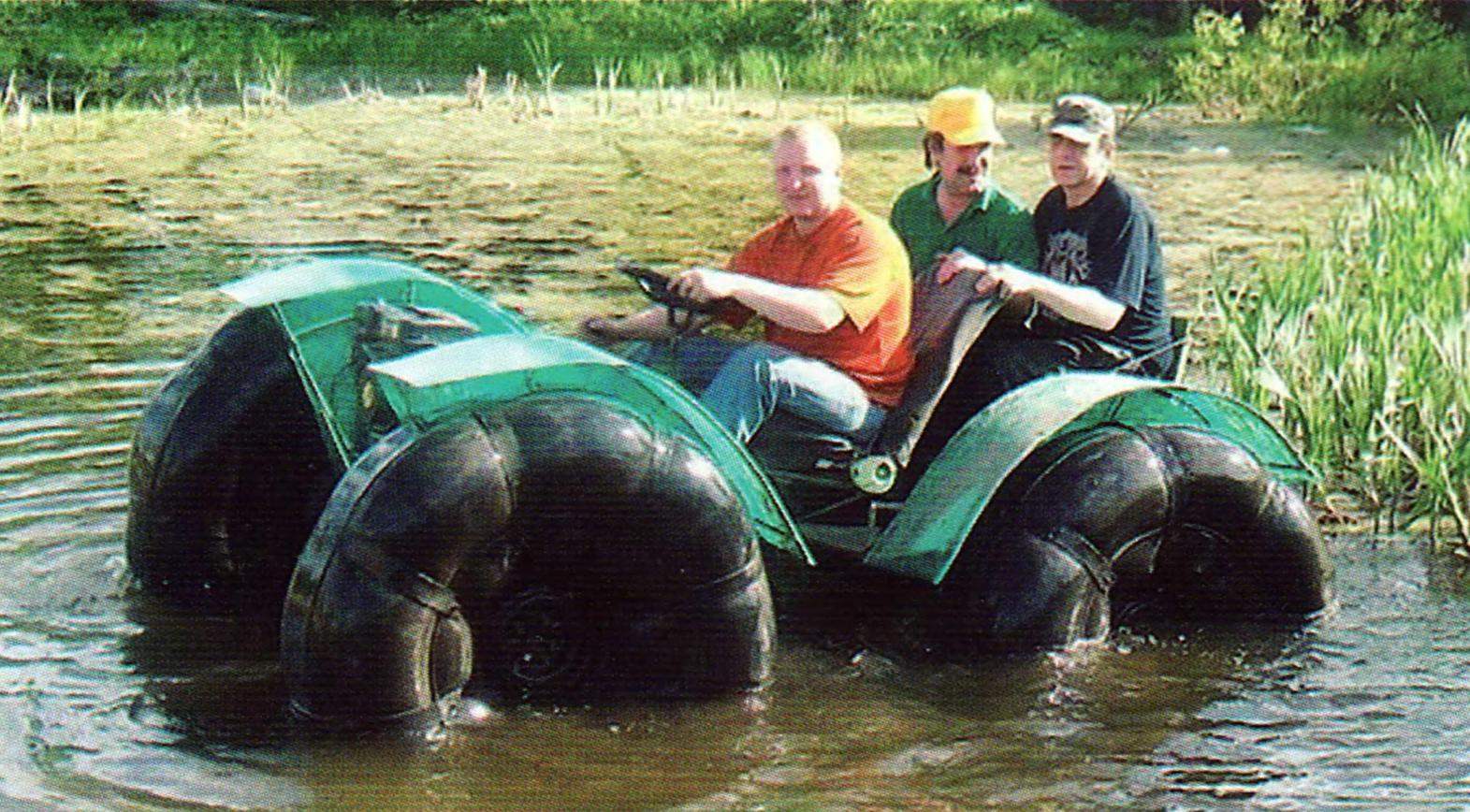 On the website www.lunohodov.net homebrew under the name Lech is double swamp buggies on wheels with low pressure tires (large diameter camera — 1200×350 mm) with the engine from the imported tillers. Frame — breakable bridges — "Zhiguli", without brackets. Gear shift — "VAZ". Gearbox and clutch replace V-belt transmission. Only on the tillers, was one strap, but on a swamp or two. Steering — rack type (from the VAZ-2109). Fuel consumption is about 1.5 l/h. dimensions of the swamp — 2950×1800 mm, and if necessary, he can take on Board and a third passenger.
Recommend to read
SWITCH FOR GROWTH
If necessary, almost any switch can be very simply converted so that they could be used by both adults and children. This will require a strong nylon thread and two balls of different...
KMD-CHANGELING
The design of the rear cover of the engine KMD-2,5-made, in our opinion, wrong. The flow of fresh fuel mixture from the distribution node goes directly to the bypass channels of the...