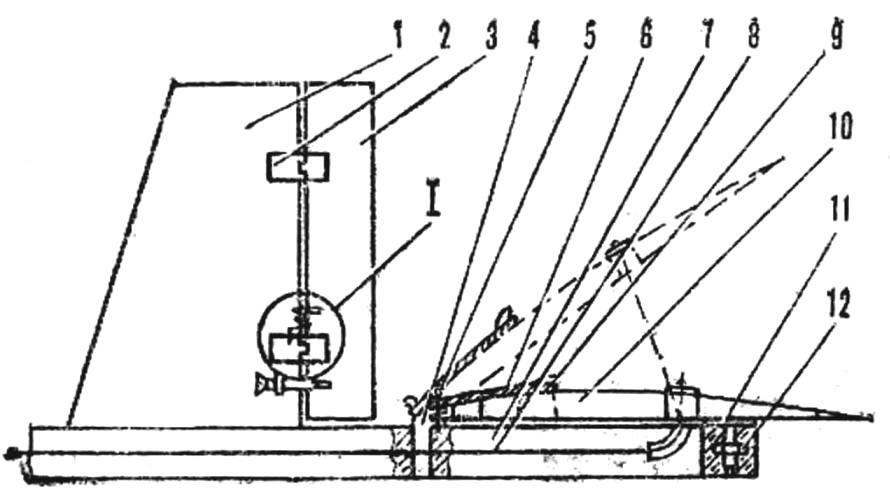 Offer simple, proven in dozens of models of the design of mechanisms to control the stabilizer and rudder for time or rezinomotornaya models. The basis of the first node is duralumin bracket designed for fixing horizontal surface of the empennage on the fuselage, and ensure its deviation on the horizontal axis. The vertical shank of the bracket is wrapped with thread, is inserted into the groove of the fuselage and secured with glue.
The axis of rotation steel wire Ø 1 mm, glued in the groove front edge. The setting range of the axis is reinforced by the balsa strip.
Dock stabilizer with bracket begins with the installation of its axis in the horizontal grooves of the shoulders of the bracket, then into the vertical holes are inserted retaining bracket pins.
The position of the horizontal tail is governed by the control cable in — line Ø 0.5 mm, the magnetic trailing edge to the adjustment screw. In the position that provides the fit of the model (30-40 relative to the axis of the model), the stabilizer translates with rubber thread, stretched between him and the hook of the bracket.