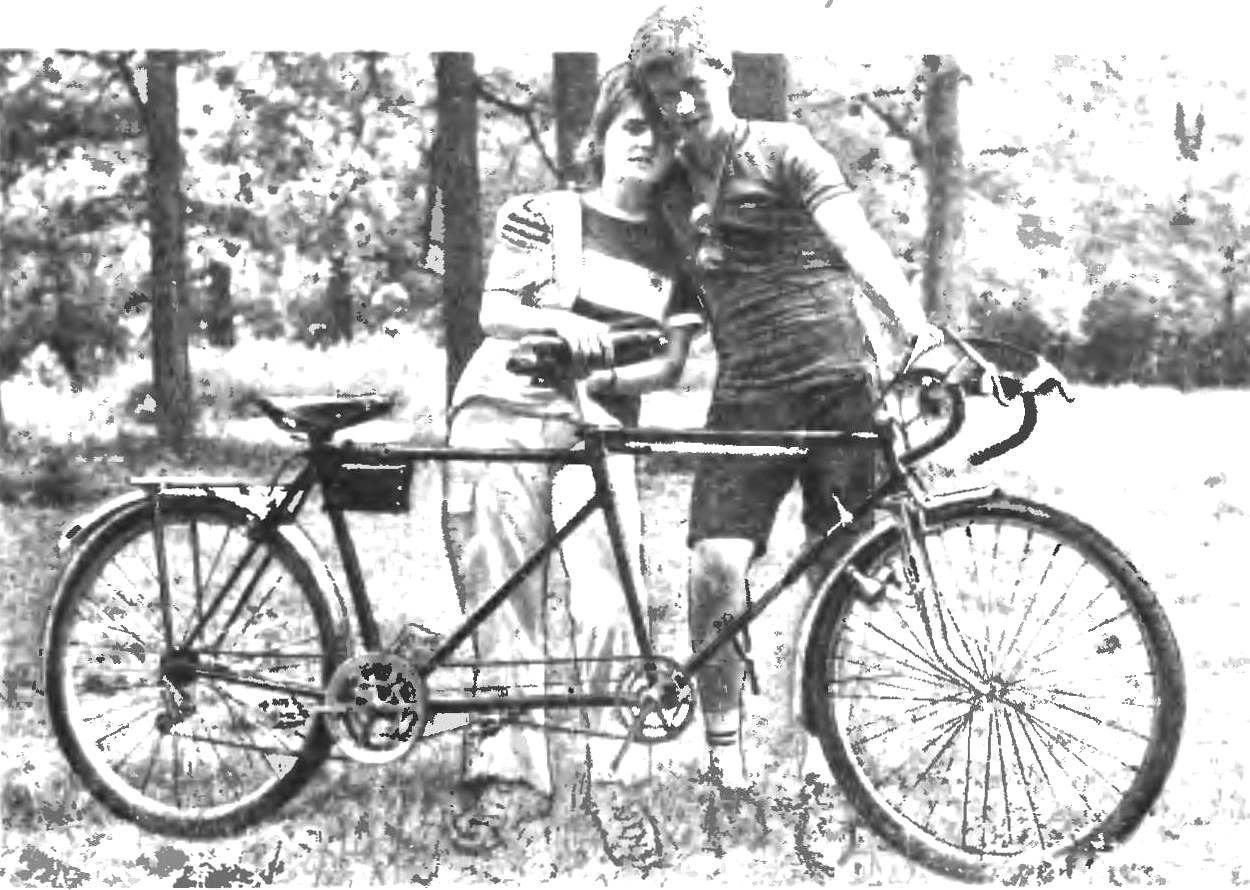 For many years I am a regular subscriber of "M-A" and find in it many interesting and necessary. I hope that my experience will be useful to other readers: I would like to share my thoughts and practical recommendations regarding the manufacture and operation of a tandem bike. A car I made on their own five years ago and drove it for thousands of kilometers.
So, first about the merits of double bike. First, is the ability to drive with the high speed comparable to the speed achieved racing bikes. Secondly, tandem is convenient when traveling two different people: you can rotate the pedal with usual force and automatically a stronger "pull" is weak. This is one of the advantages to recommend these bikes for tourism, especially family. And the presence of lead in the two holding the control in your hands, reduces risk and psychological tension when driving on roads with heavy traffic.
But "there is no free cakes": a tandem has some disadvantages. It's lower maneuverability, greater stopping distances, less maneuverability on uneven, hilly terrain, more difficult riding alone because of the greater weight of an articulated tion of the machine. So, before you take up the tools and to manufacture a "long" bike, think about the opportunities of its operation, the available space for storage. If you think that the tandem you need, I suggest become more familiar with my option, although solutions may be many.