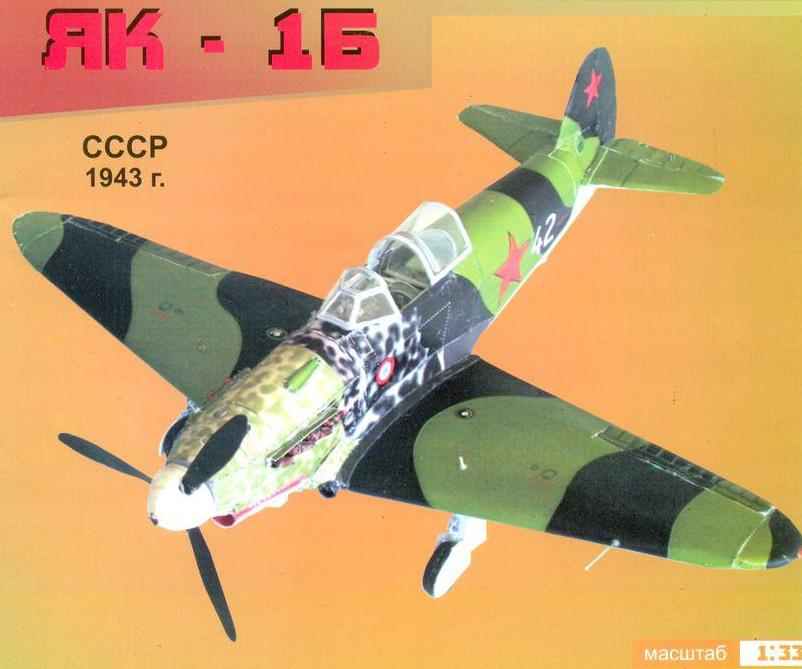 THE YAK-1B. Scale model 1:33.
Normandie-Niemen – name fighter aviation regiment "Battling France" – acted on the Soviet-German front in 1943-45. the Pilots of the regiment destroyed about 280 and damaged 80 German aircraft. In November 1944 for the differences in the battles for the liberation of Lithuania and in crossing the river Niemen regiment was given the honorary name"Neman".
The first group of French aviators came to the Soviet Union from the air base rayak through Iran in early December 1942. The Soviet state provided its latest aviation technology. At the airfield near Ivanovo in the harsh conditions of snowy winter French pilots under the guidance of Soviet instructors started to learn unfamiliar material. At that time in the squadron, there were fourteen of fifty-eight pilots and aviation mechanics. He commanded a squadron of one of the most popular French letchkov-istrebitelej major Jean-Louis Tulai, which had already by the time on your battle account of six downed enemy planes. His Deputy was Kapi tan Litolff, is also a famous pilot. Speaking about the veterans of the regiment, not to mention the "sin of the Musketeers" — albert Lefebvre and Durand. whose names are associated many glorious pages of military history the Normandy. They were real aces, the fearless knights of the air. By the spring of 1943, the development material was finished, the squadron received.combat aircraft "Yakovlev-1" and 25 Mar flew to one of the frontline airfields in the district of Kaluga.