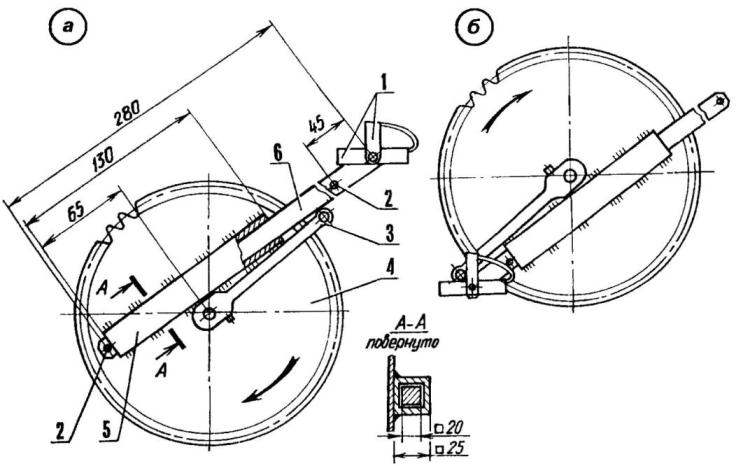 Not the first time the editors publish original contributions on the improvement of the Bicycle, the author of which is an inventor, engineer Vladimir Gavrilov from the village of Inozemtsevo area of Zheleznovodsk in Stavropol region. With his enthusiasm, he engages in technical creativity and other. An example of this— the second development in this publication, by V. Gavrilov together with his fellow villager M. Losev.
The proposed technical solutions give the bike additional consumer properties: increase torque for the same effort, the cyclist and drivetrain efficiency.
TELESCOPIC ROD
As you know, to change torque in a Bicycle transmission in two ways: either throwing the chain on sprockets of different diameters (both leading and trailing), or changing the radius of rotation of the pedals (cranks). At the time of publication on such designs was in the journal "modelist-Konstruktor" (for example, number 3 in'02).
Each design, along with the advantages, there are drawbacks: one is detected by the inconvenience of switching speeds, the other with the comparative complexity of the mechanism of change of torque. In the proposed pedal the drive working on the second principle (the change in length of the connecting rod), the first drawback is missing completely and the other is minimized since its design is simple.