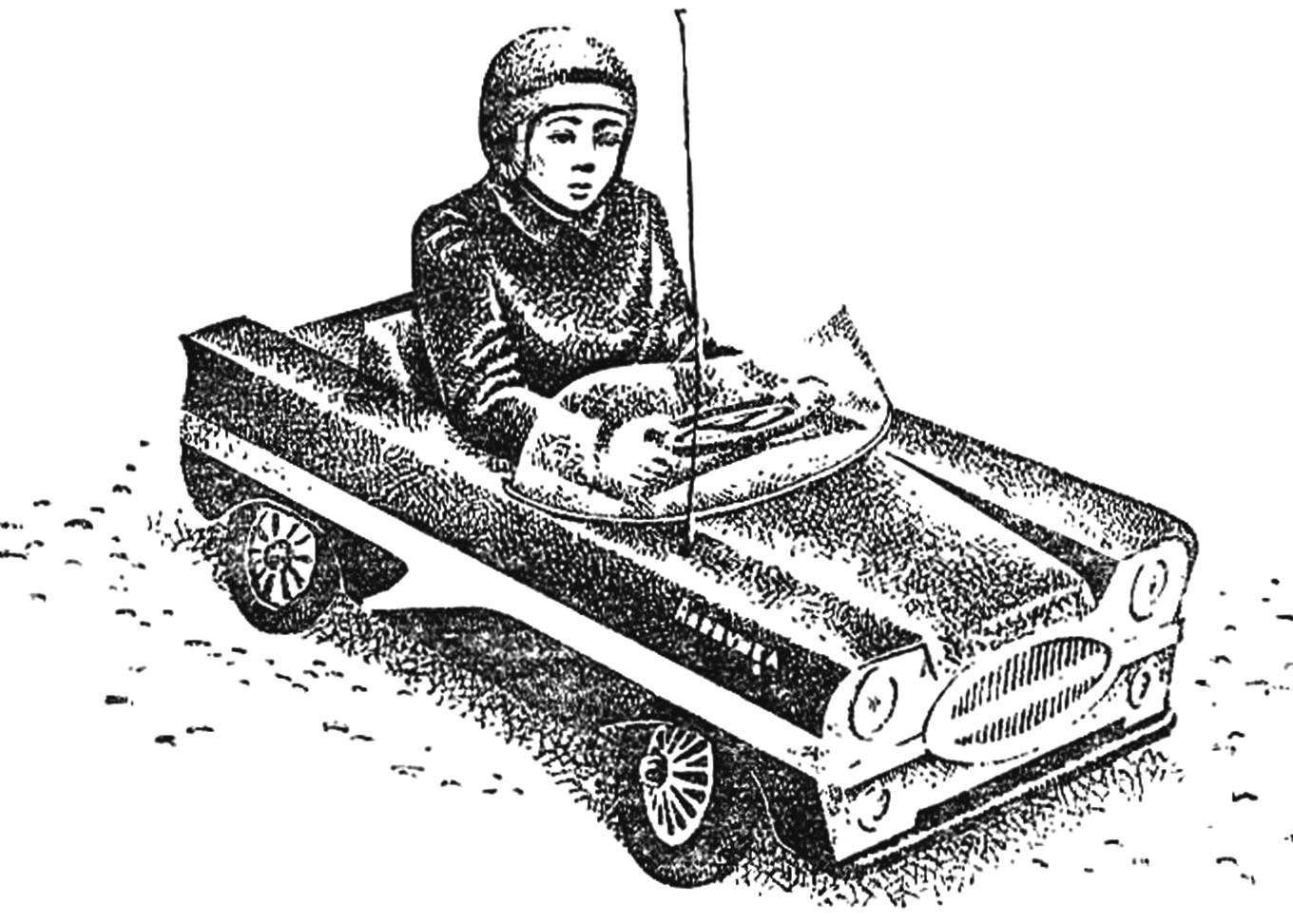 No matter how much we have seen this picture every time it will amaze and fascinate with their uniqueness: easy flick of a switch — and just as silently as it stood, the car started and ran, picking up speed. The heart of this design — the electric motor. To it again drawn the attention of automakers and even in connection with energy problems. Do not stand aside from these searches, and Amateur designers, some of their works have been highlighted on the pages of our magazine. Today we introduce the electric car of formula D — baby, built by our reader A. Logvina from the city for his daughter called "Alyonushka".
Alenushka — children's electric. Let's not confuse Amateur designers who have decided to follow my example and make a similar machine, no drawings certain dimensions. In my opinion, it is important to understand the principle of operation of the site, and how and what to do depends on the skill of the performer, and its technical capabilities.
I should admit that a constructive solution of some of the components and mechanisms are not optimal — sometimes had to adapt, some not suitable for a electric vehicle finished part. However, the three-year operation have proven the viability of the adopted solutions.
Body. The frame consists of two panels, two partitions, longitudinal rails with cross-section 20X20 mm and the frame of the slats section 30×40 mm. Front and rear bumpers were cut from the wooden bars cross-section 40X40 mm. Ka front and rear partition went desyatikilometrovy plywood. Round holes under the headlights and sidelights and an elliptical under the radiator grill was cut with a jigsaw. All wooden parts are fastened with screws and nails with spreading the casein glue.