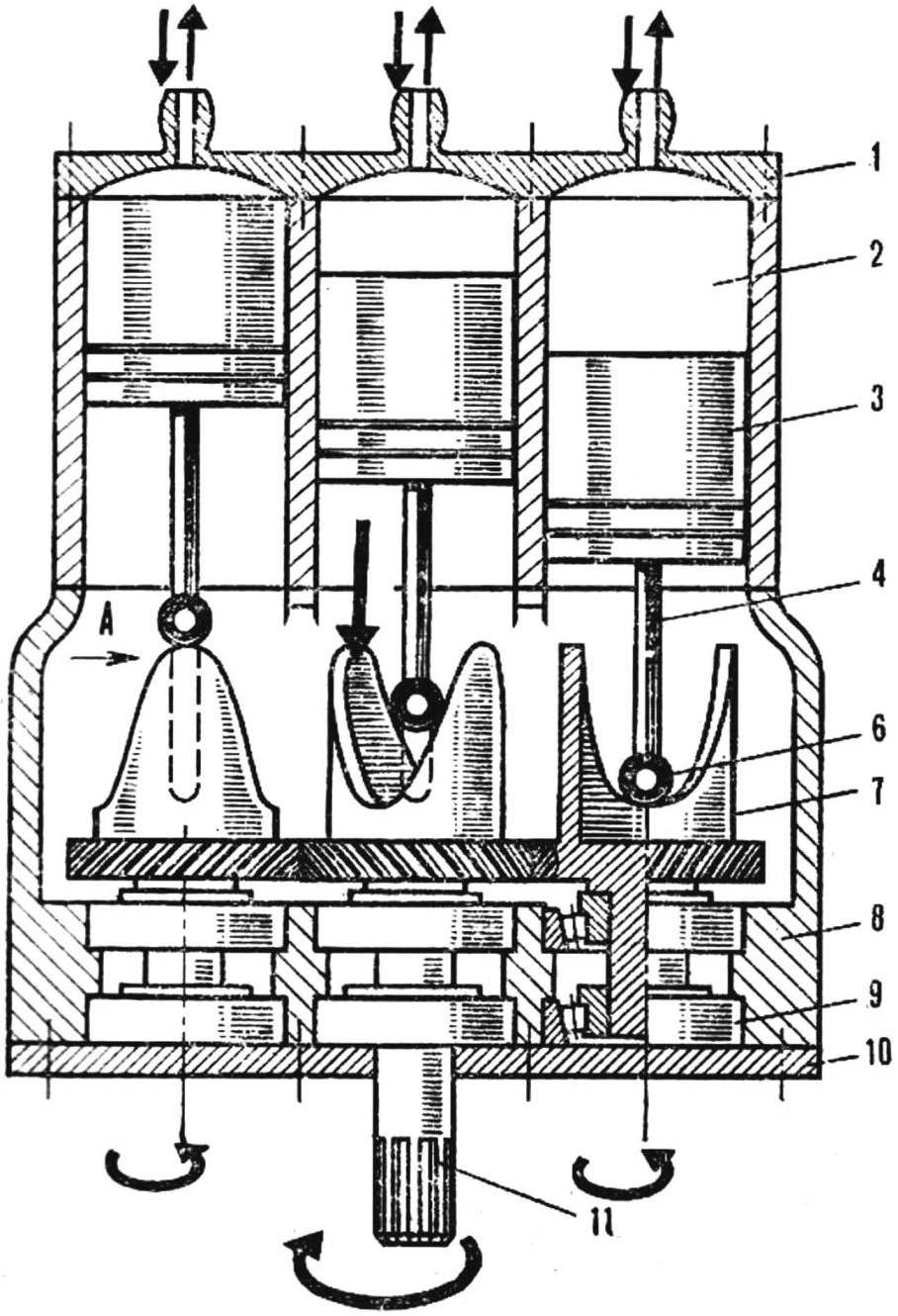 The readers of our magazine are familiar according to previous publications the name of the Moscow designer-lover of Alexander Abramov. Despite his advanced age (he is now 85 years old), he continues to be active creative activity. In his home lab many layouts, working models and full-scale models of various mechanisms, including engines. Alexander invented and built dozens of them. Many of the designs are unusual and contain original ideas. But the author does not jealously protect their technological innovations from third-party curious look, but rather generously shares with all who show interest in its development. So this time, inventing and testing a few new arrangements, Alexander makes some of them to the reader's judgment.
SIMPLICITY AND RELIABILITY
In the design of rotary-vane engine uses the same principle as in a gas turbine, the energy of compressed gas and converts it immediately into a rotary motion of the rotor. So the engine is extremely simple and reliable". Yes, and that may be denied if the moving parts there are only three (Fig. 1): a symmetric rotor with two blades rotating on a shaft in the annular chamber of the stator, a spring-loaded valve separating the chamber into zones of high and low pressure, and the stator.