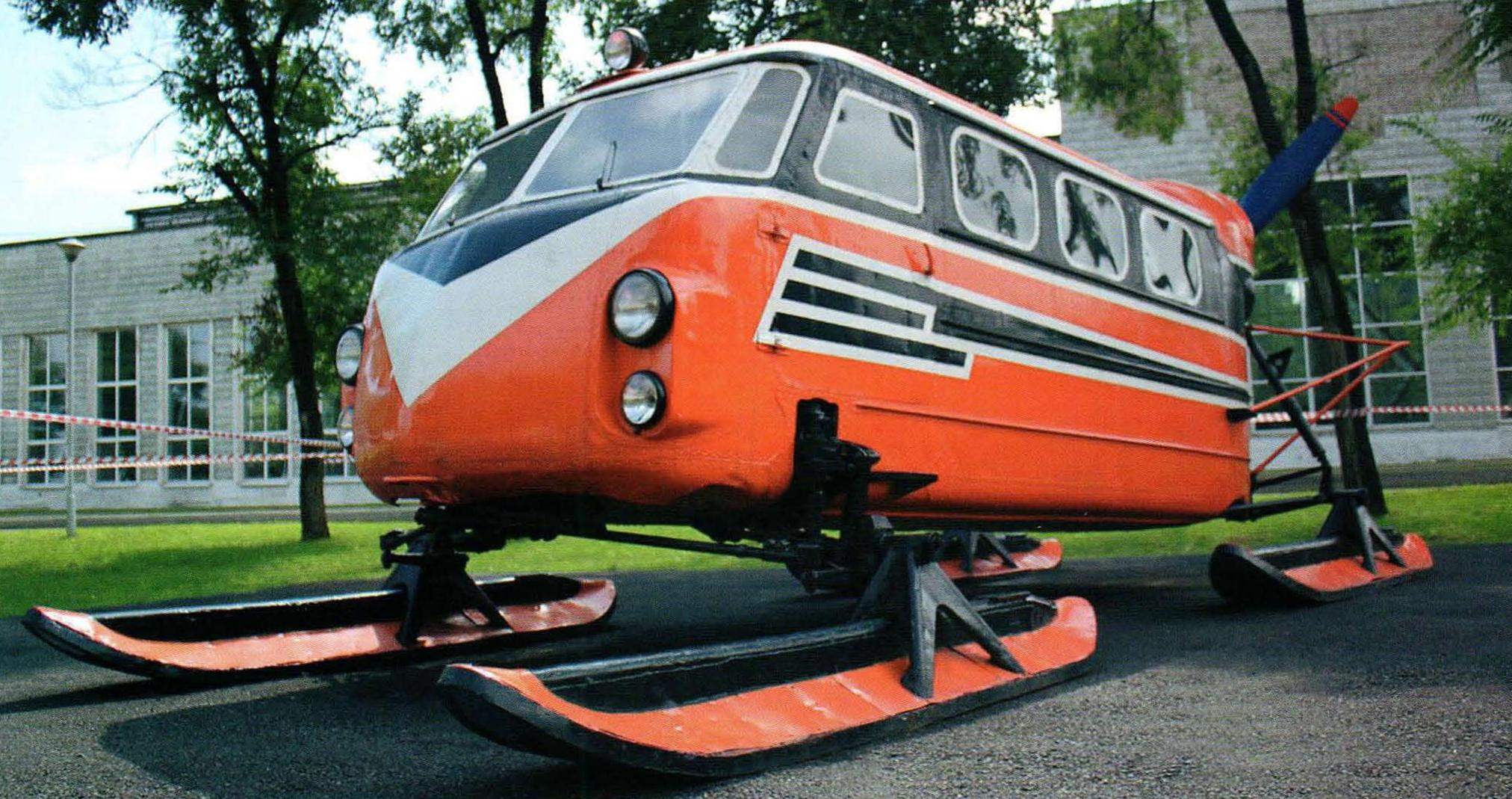 Snowmobile Ka-30. The first test of the snowmobile "North-2", created in OKB famous designer of helicopters, N.And.Kamov, showed that they have two fatal defect is small capacity and lack of capacity. Not surprisingly -because this snowmobile was created on the basis of the body of a conventional car GAZ-M20 "Victory" and was a vehicle comparable in these parameters with this cars. Therefore, the design Bureau was instructed to develop still, and a 10-seater snowmobile Ka-30 cab high capacity, which according to its characteristics resembled popular in those years is also a 10-seater minibus RAF-977Д "Latvia".
Preliminary design of large planes, made under the direction of engineer-designer of OKB M. B. Malinowski showed that to create such a snowmobile only by the helicopter impossible. The point, however, moved when in March 1960 to work connected creative professionals in the design and manufacture of snowmobiles I. N. Juvenalia. By the way – the author of the Soviet Union's textbook on the design of the snowmobile, an active promoter of over-snow vehicles, organizer and leader contests snowmobile technology under the patronage of the magazine "modelist-Konstruktor" and regular author of this publication.
Snowmobile Ka-30 was chetyrehrazovoe vehicle with a unitized body, equipped with a 9-cylinder 260-horsepower radial engine AI-14РС designed by A. G. Ivchenko. The motor was equipped with a built-in gearbox secondary shaft, which was located coaxially with the crankshaft of the engine. Air screw – type AB-79: pushing, three-blade, reversible, with automatic change of the blade pitch.