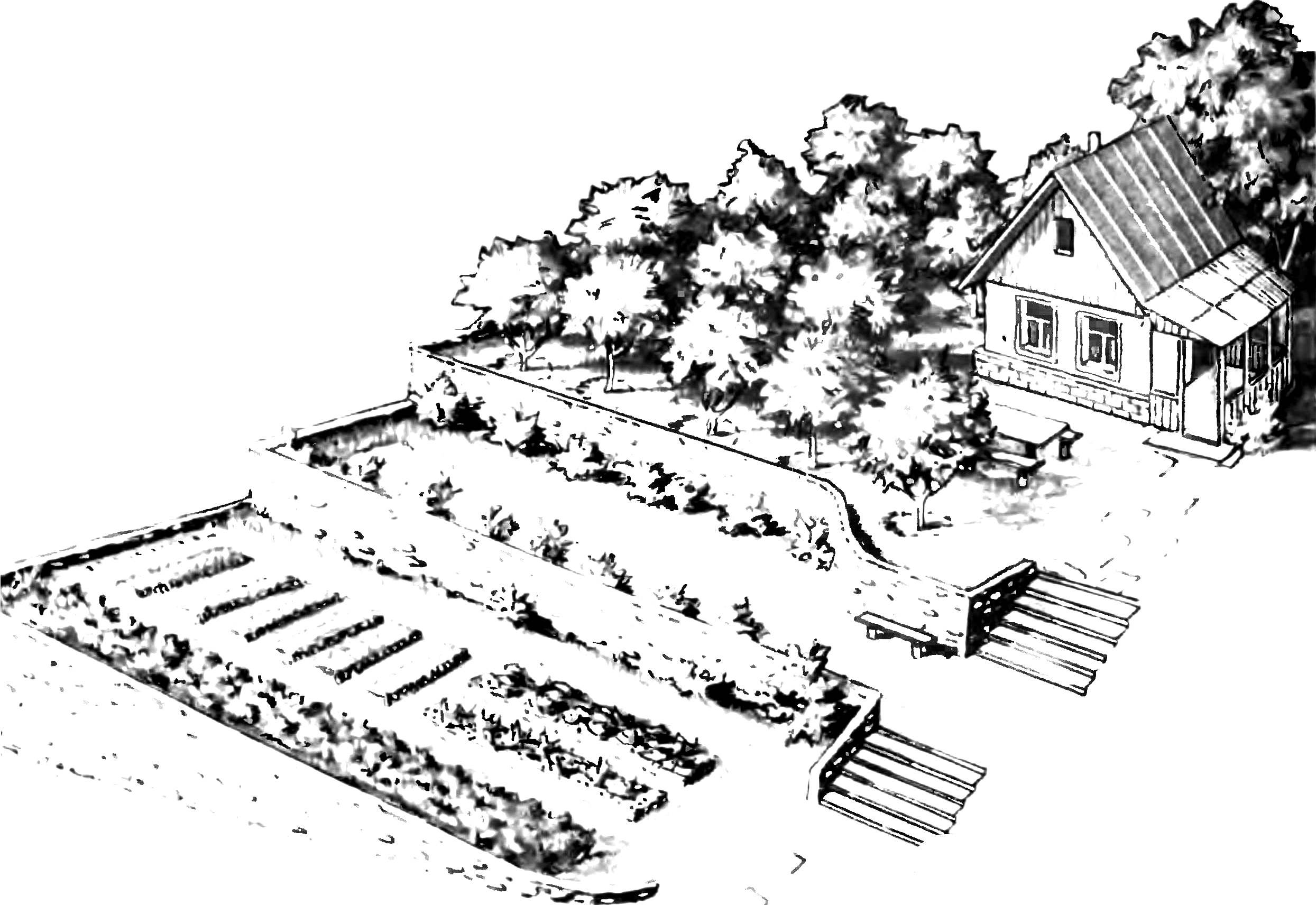 If you went to the site on a slope, consider yourself lucky: the use of the natural terrain opens up excellent opportunities for spectacular garden plan. The main thing — competently to design retaining walls. The materials suit almost any — from red brick and natural stone to wooden posts and reinforced concrete.
Long ago passed those times when the garden and dacha cooperatives allocated land, it does not require much improvement. Now under the garden plots often assign a so-called uncomfortable: wetlands, abandoned, weed overgrown shrub fields, and the slopes of hills and ravines. But after a year or two, and hardworking hands of the citizens turn them into blooming gardens.
To cope with the work on the landscaping of the site will help gardeners our publication: in it, we introduce readers to the methods of construction of retaining walls on plots located on the slopes.