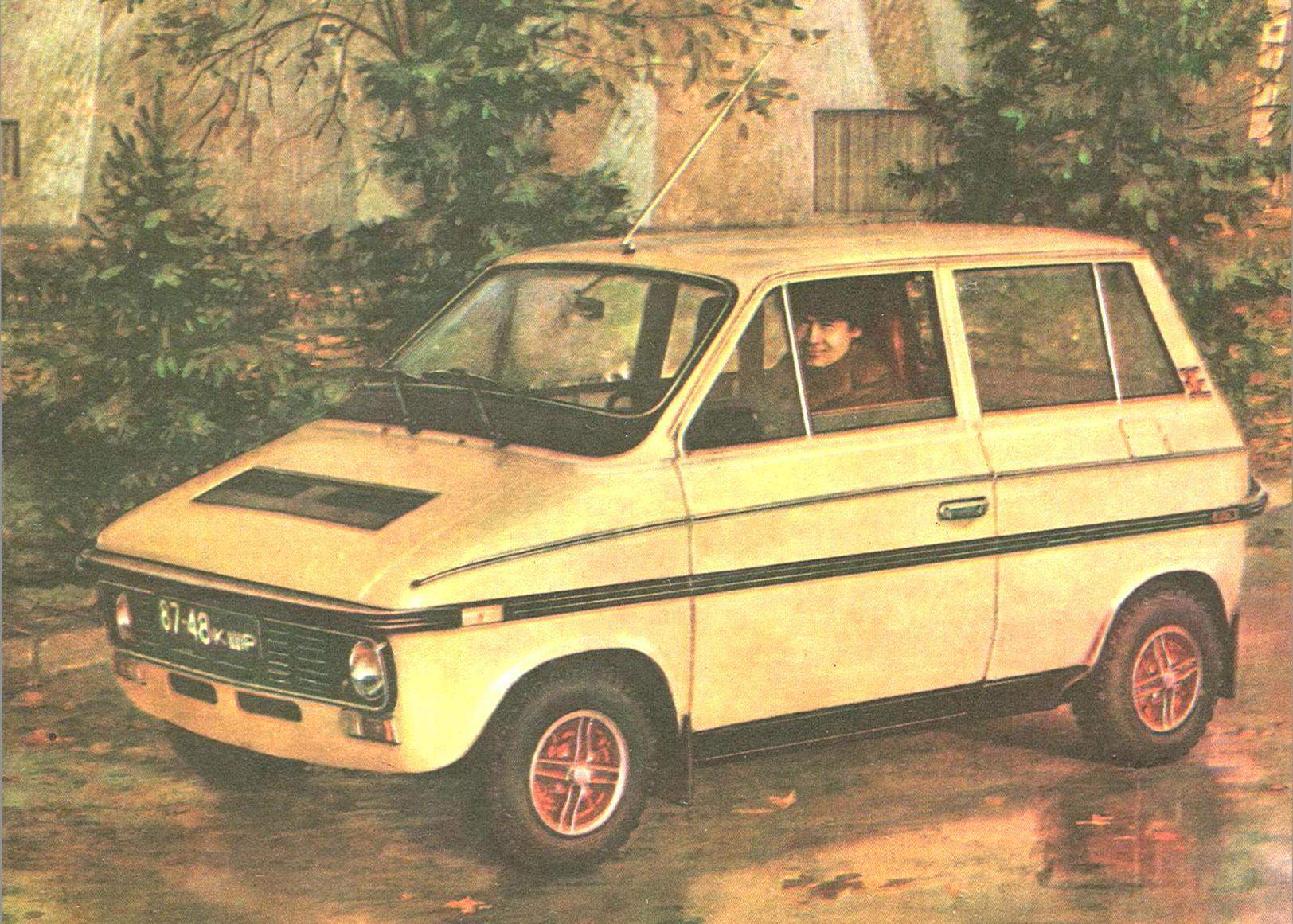 Residents of the city of Togliatti not easy to surprise a new car. In their streets they first meet a prospective model of the Volga car, the new foreign firms. But wherever there was a miniature yellow car with a funny name "the Gingerbread man", he attracts the attention of passers-by and motorists. And after transfer can be where the design was presented to the multimillion audience, interest in it increased even more.
Answering numerous requests of TV viewers and readers of our journal, we published a description and drawings of this interesting machine, prepared by the author designer Vase Victor T. Gorbunov, and our correspondent S. Nazarovym.
Firmly established in the everyday life of modern man a car. The models offered by industry are reliability, ease of operation and maintenance, and versatility. However, Amateur car, even using the maximum number of standard units, rarely copy them, and create are usually original designs, most appropriate for the purpose of the machine. Lovers of nature are attracted to the schema-wheel-drive vehicles with increased ground clearance; camping – on the contrary, a low, squat car with a streamlined body; those who prefer a holiday "on wheels" with the whole family, more satisfied with the layout of the minibus.