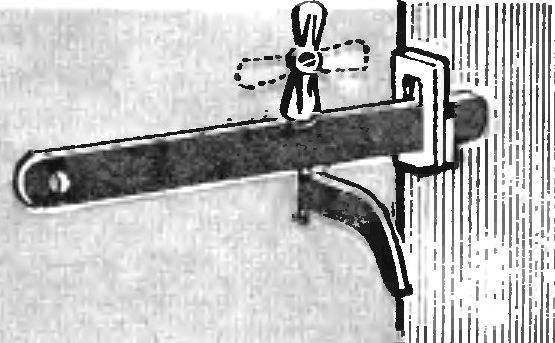 To turn the latch in a secure lock will help you handle the handwheel from the tap.
Recommend to read
YOUR "WATER TOWER"
Water for household needs and irrigation is supplied to a suburban area from the aqueduct or from a well (well of water) pump. In the case of breakage of the pump or too low pressure...
THE COMB OF THE ROOF
Fall on the roofs of garden houses and cottages, indoor wavy slate, accumulate a lot of fallen leaves. Wet she sticks and prevents the gutter, and in the winter and spring immediately...