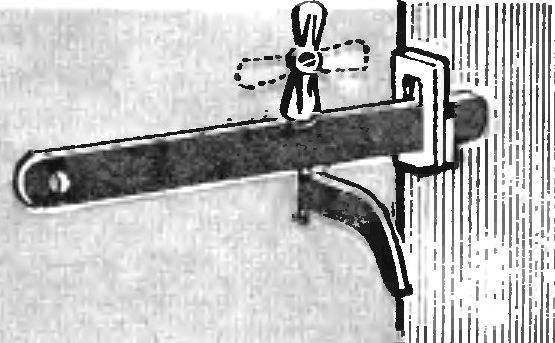 To turn the latch in a secure lock will help you handle the handwheel from the tap.
Recommend to read
CAR-"SCOOP"
To fill the wheelbarrow with sand, grain or leaves, it is not necessary to take in hands a shovel. Put it on... "scoop". It is made from plywood, the bottom and sides are fastened dural...
AND IF HALF?
All good large plastic bags with plastic finger grips and obesitya, and designed for a solid cargo. It is a pity that in places with thorns puncture strength is reduced — often this is...