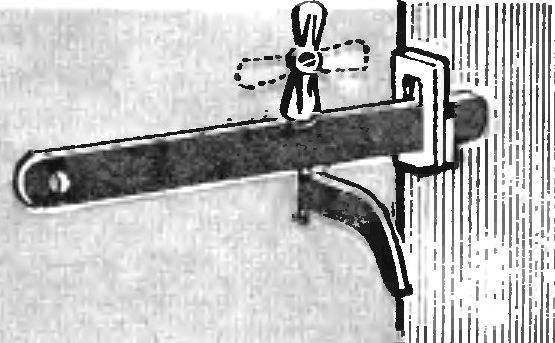 To turn the latch in a secure lock will help you handle the handwheel from the tap.
Recommend to read
THE LOCK WILL BE SAFER
The lock bolt is in the mailbox does not always withstand the encroachment of the feeder bullies. Too primitive its form is thin and the iron from which it is made. But if you replace...
FLIGHT ELECTROLET
Judging by the letters from our readers, the interest in the model aircraft with electric motor is not reduced. Comes a lot of questions about the challenges of producing interesting...