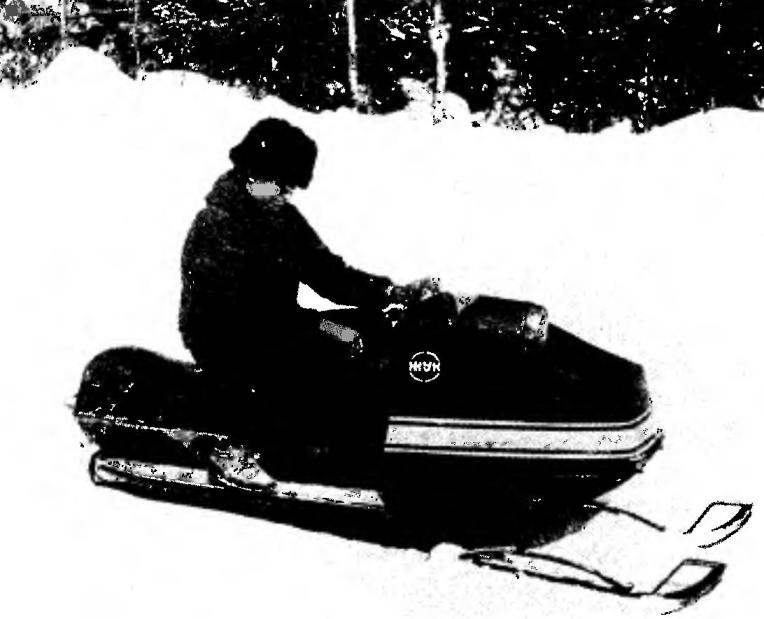 "I live in a remote Siberian village, which last year was 370 years. Near the river Angara. This is the Central district of Krasnoyarsk region, where winters with strong frosts and heavy snow covering the earth-mother seven months of the year. In such climatic conditions as it is not a sin to have a snowmobile.
You can, of course, a snowmobile to buy. However, to build it with your own hands is much more interesting. After the analysis of the very meager in those years information on snowmobiles began manufacturing his "Bug" (it was in the mid-80s), thinking components and assemblies prefabricated to use in their construction is minimal. Included in this minimum and the caterpillar ("a Bug" she is from the "Buran"). Time has confirmed the rightness of this decision. Despite some "dampness", and sometimes archaic design, the car was trouble free. For 17 years she has served me, passing through virgin snow over 15,000 km!"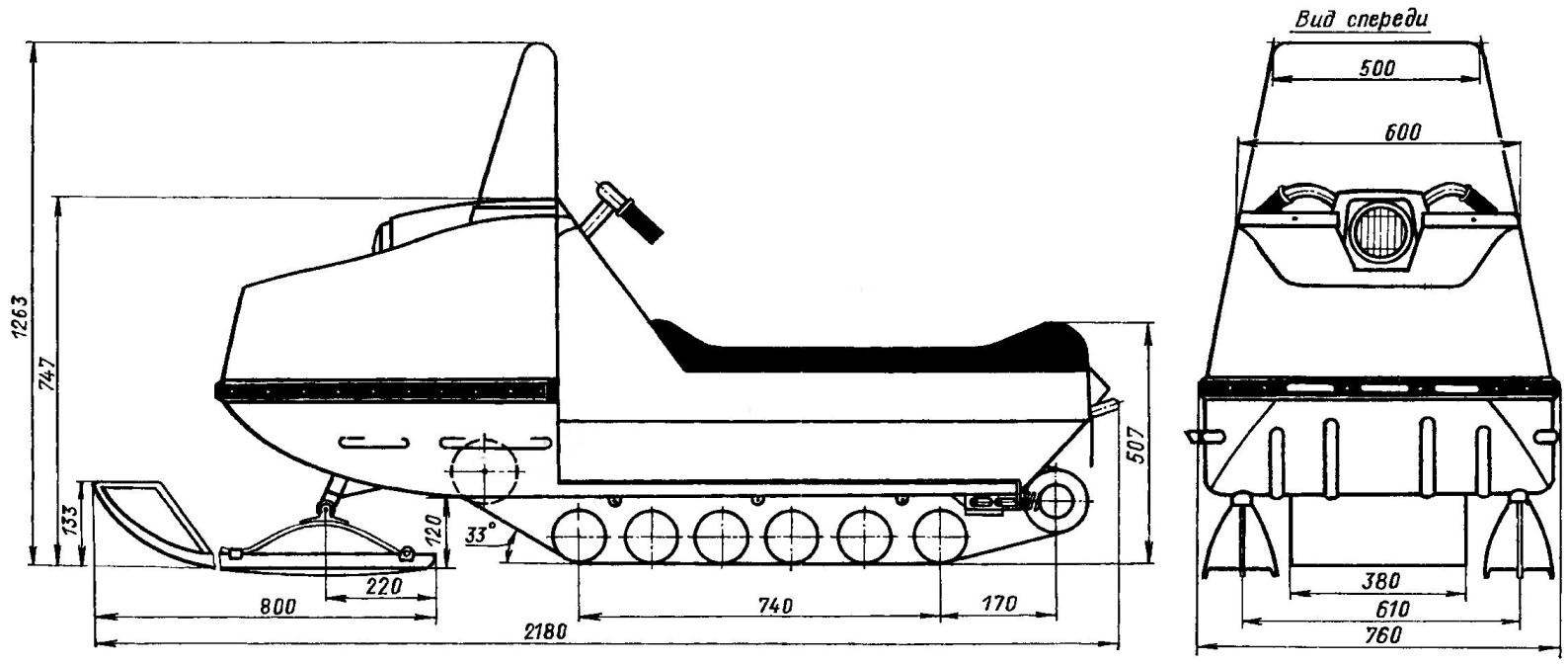 Snowmobile Beetle.
Snowmobile nicknamed "Beetle" black color and low growth, as well as his ability slowly, but confidently overcome the most challenging snowy slopes.
The picture in the screen saver snowmobile sealed during the test. Later in the design have been made some changes: other steel configuration of the steering wheel and mount the gas tank in place of the factory air cleaner appeared homemade mesh and so on.
The LAYOUT of a snowmobile classic. "Beetle" is an open ski-crawler jeep, designed to carry one person at zablujena roads and adventure. It can tow a ski trailer with cargo weighing up to 150 kg (special towbar snowmobile has not, it is the role of the handle welded to the back of the trunk). The dynamic qualities of the snowmobile provides a single-cylinder two-stroke engine of the motorcycle MMVZ-3.111, smooth ride — suspension skis and the independent spring suspension of the body, and the permeability — mover, a rubber crawler belt from the "Buran".