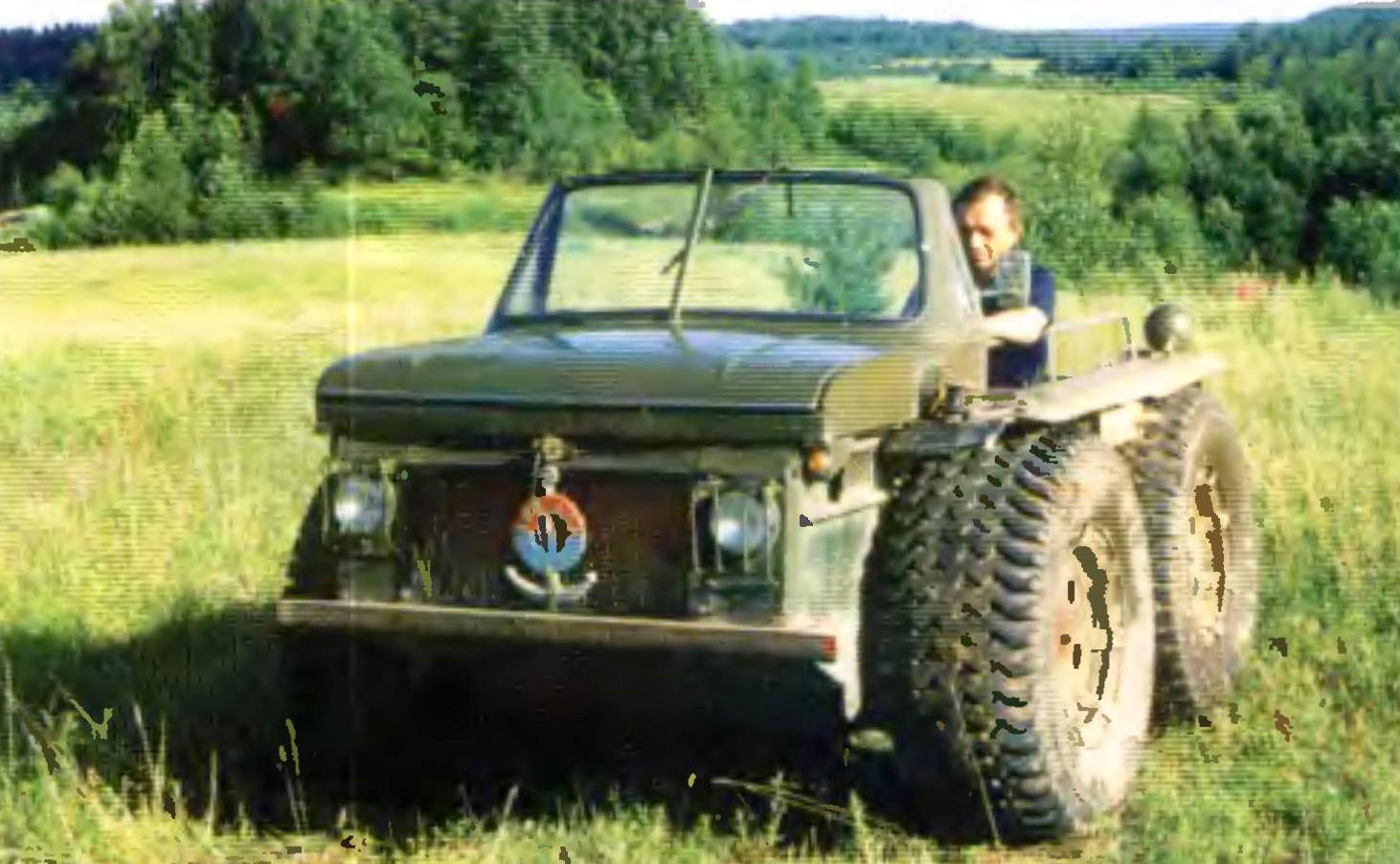 The picturesque surroundings of Novgorod, an ancient Russian city situated at the motorway Moscow — Saint-Petersburg somewhere halfway from the city to the Northern capital Wherever the eye could see, everywhere hills, forest lake, Totam here one can see houses and country towns There where potatoes and carrots grow, and mushrooms and berries to pick, fish to catch Here only paved roads is not enough.
Therefore, local residents have to be smart Yes a fair amount of skill to use the opportunities provided to them by a generous nature. Valdez E Osipov, for example, built a mini Trak tor (photo 1) At the car — engine motorcycle "IZH-Planeta-3", wheel motorized С3Д and tractor of MTZ-40 transmission car GAZ-51, the steering mechanism "UAZ" Front axle rear homemade — from "the Muscovite-412", shortened. On the tractor designer easily handles all your garden and carrying cargo in the tow truck. Off-road at Eugene A. there is another means — tricycle assembled from a motorcycle "Tula" scooter "Ant" (rear axle). Especially loves to ride on this hybrid son of the designer, Konstantin (photo 2).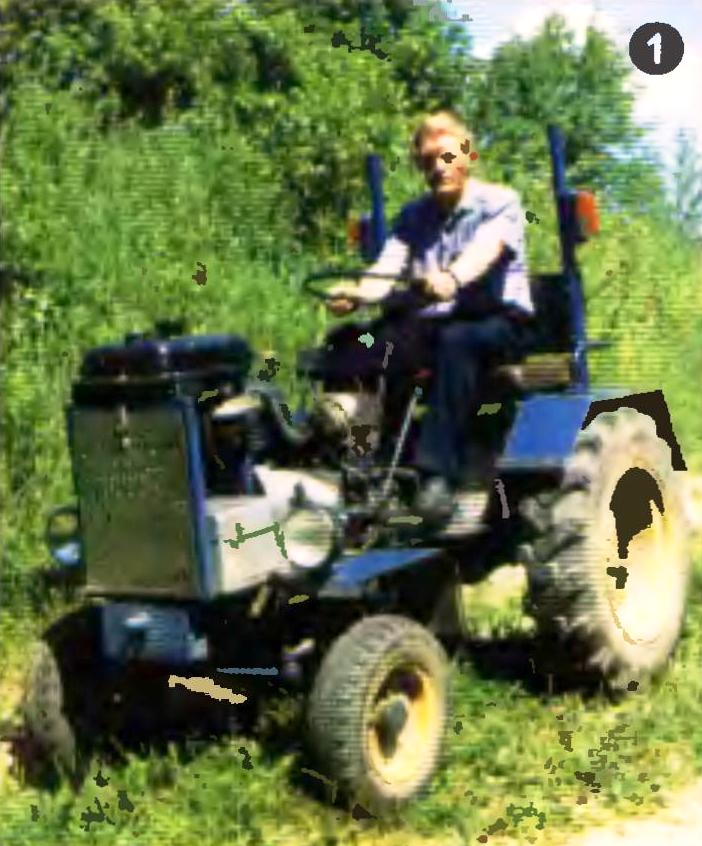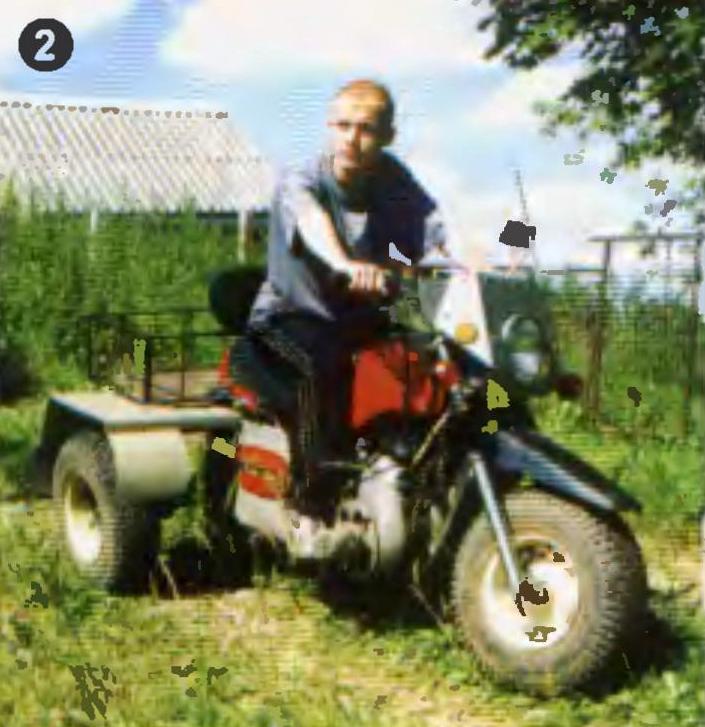 More fundamental transport problem was solved to their neighbor at the cottage V. Berezhnoi, who built a floating all-terrain vehicle (photo 3). The car's engine, windshield, hood and removable roof — from "Zaporozhets", two KPP — GAZ-51, wheels — of the tractor truck. Everything else, including steel waterproof housing a makeshift Propeller on the water serve two-bladed propeller from the outboard motor "Breeze". In addition, the all-terrain vehicle may carry a dozer blade or a snow thrower auger, and to tow a cargo truck.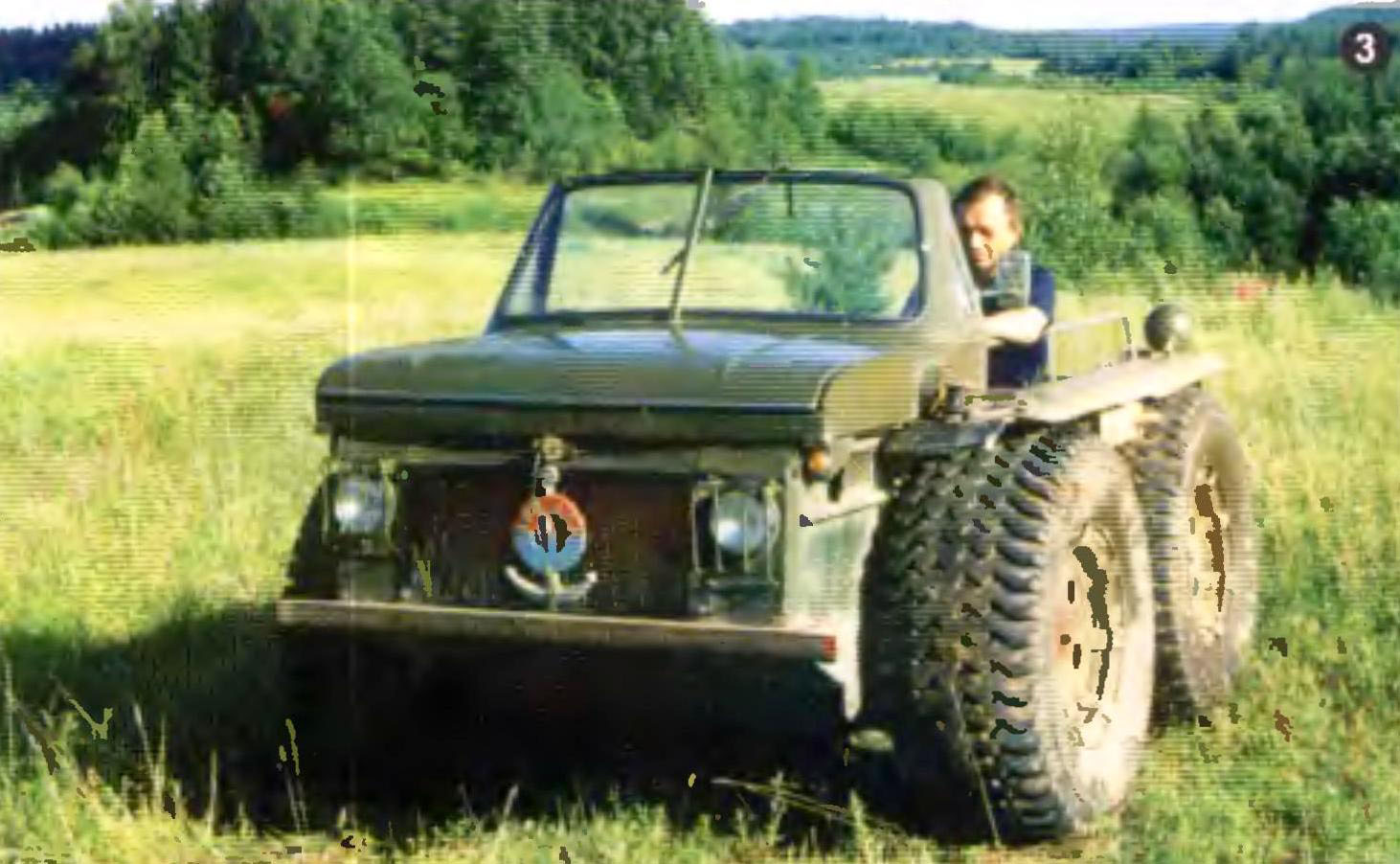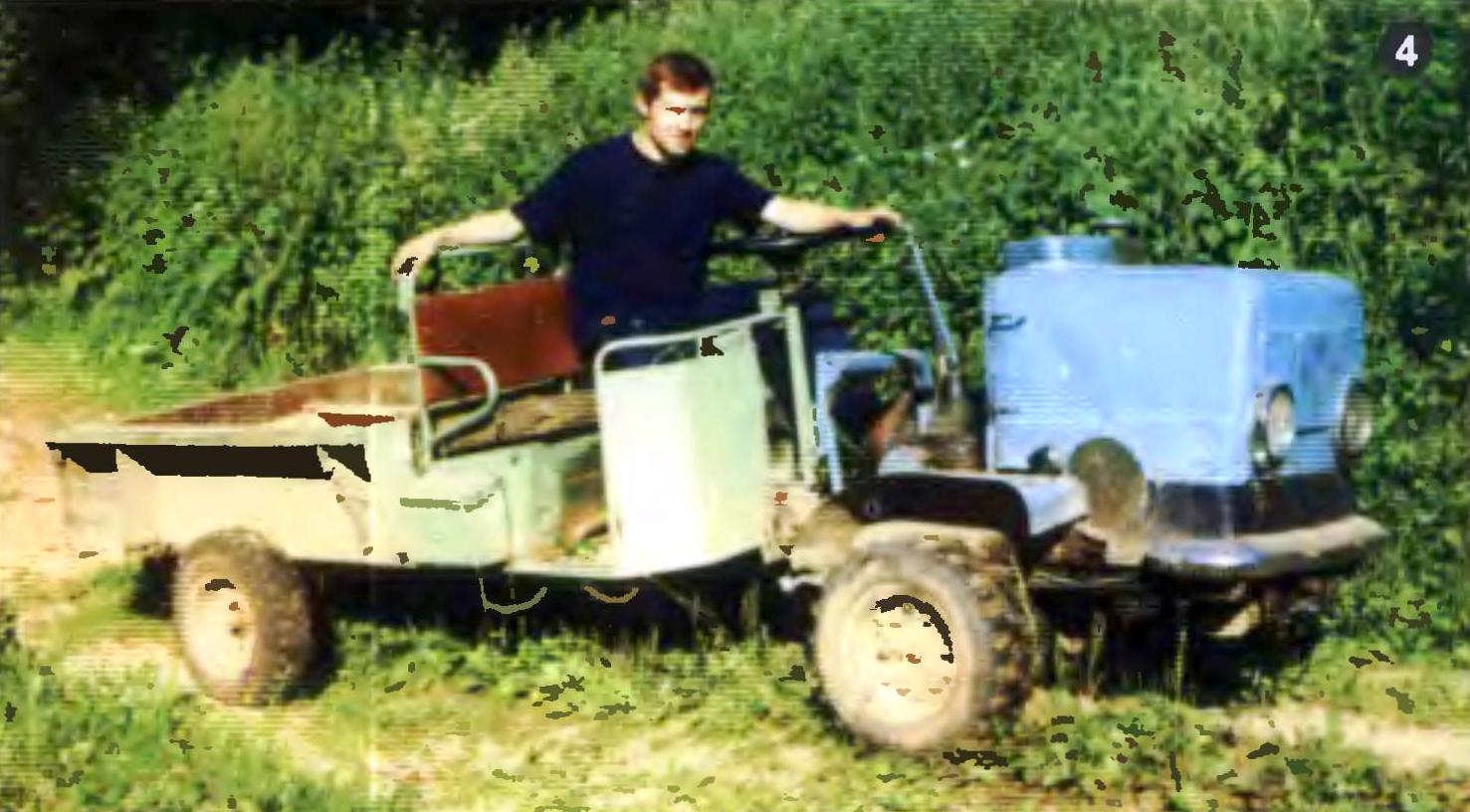 Garden work Victor D. performs through its second homemade. It tillers has a UD2 M1 engine, transmission, steering mechanism and column — from the GAZ-51, the wheels of the electric truck homemade winch to move the plow With trolley tillers connected to the original "breaking" the joint Often governs how the son of the famous designer Dmitry (photo 4) This is not the last design of the Valdai craftsmen Eugene A. and Victor D. are hatching plans to create new, useful household machines.
A. TIMCHENKO
Recommend to read
KEY-RING
Young metallurgists, participants of the exhibition NTTM-78, developed a key for their production needs: screwing graphite electrodes Ø 300 mm electric steel furnaces. However, they...
KAMA — SLICER
To prepare starch from potatoes at home I have several years helps... washing machine "Kama". To turn it into productive avometers needed very little improvement. From a round steel...