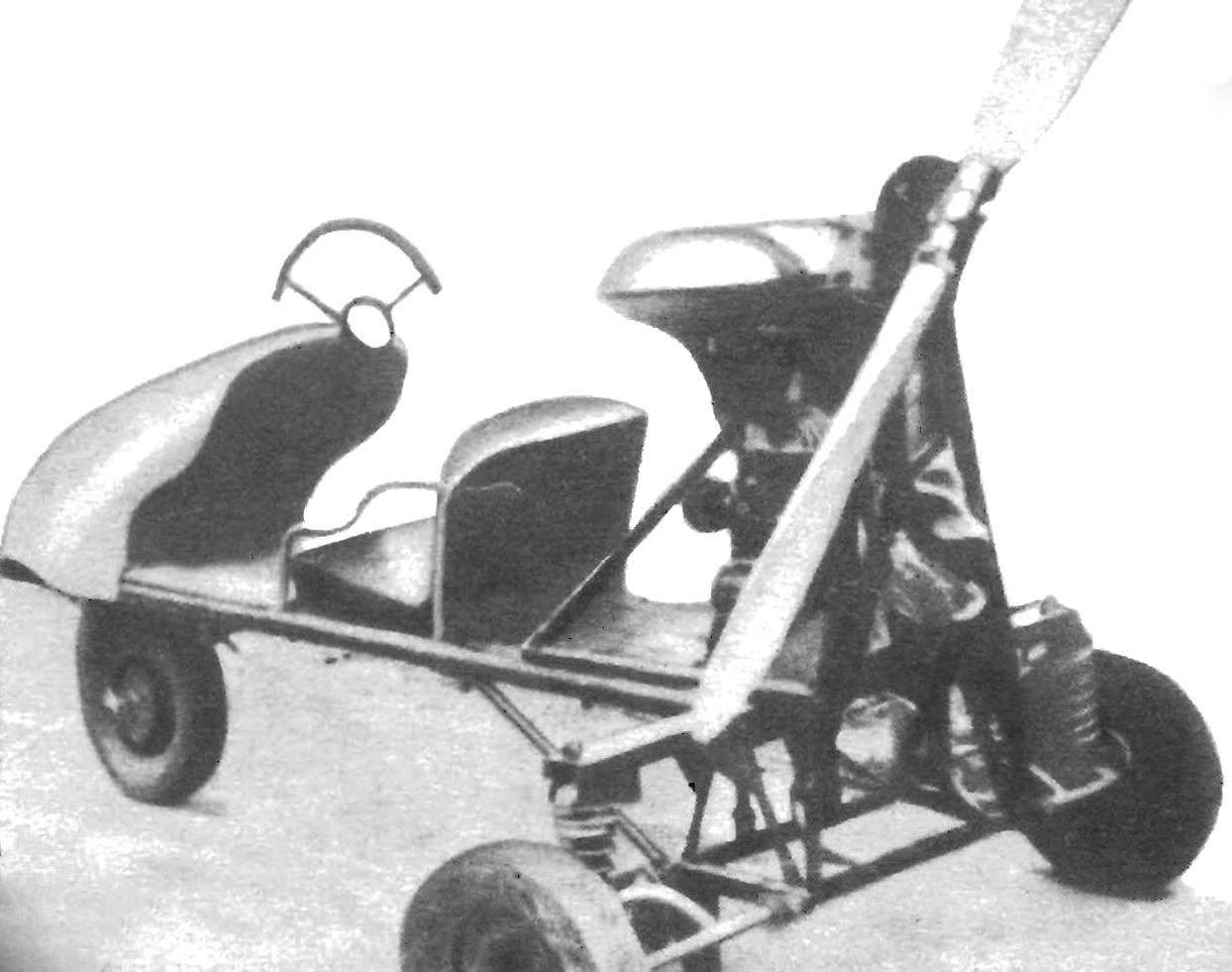 racing aircar "Star-3" built members of the circle City schools Neftekumsk district of the Stavropol territory. Assembly "Stars-3" is simple. But there is a significant remark. Readers, we think, have already guessed what it is: the lack of railings in front of the screw is a safety violation.
Recommend to read
GIVEN COMBAT EXPERIENCE
The lessons of the Second world war, naval warfare was not quite obvious and understood immediately. The first attempts of consideration of combat experience led to the emergence of the...
ONE HAND IS HARDER
A very simple device in order to train the hand for, say, playing table tennis, can be done in just one evening. Here are the materials you will need for this. Two boards: one size...