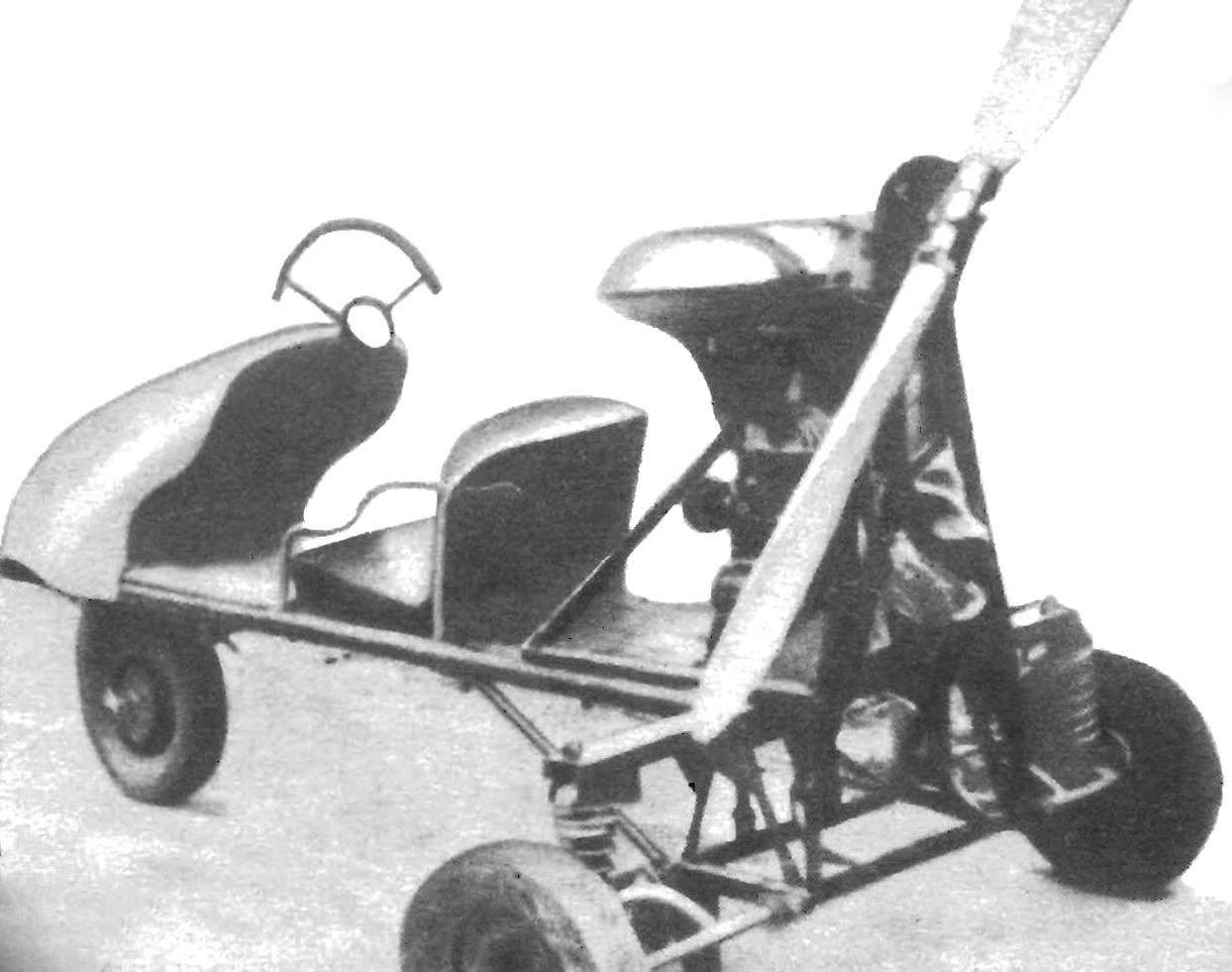 racing aircar "Star-3" built members of the circle City schools Neftekumsk district of the Stavropol territory. Assembly "Stars-3" is simple. But there is a significant remark. Readers, we think, have already guessed what it is: the lack of railings in front of the screw is a safety violation.
Recommend to read
CUTS FRICTION
Many probably had to watch as the metal is heated during processing it on an emery wheel. The phenomenon is harmful: heating "releases" hardened metal. Is it possible to turn it to their...
"TOMAHAWK" ON THE LUNGE
Published in "M-K" № 9, 1993 fundamentally new scheme of auromodele immediately liked by our members. Attracted her not only a win-win for aerodynamic resistance and stability in the...