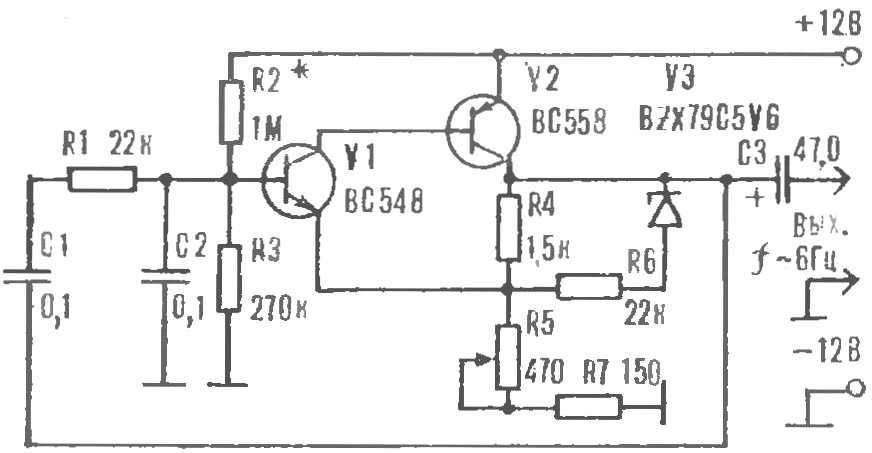 Device, a scheme which offers the journal "Funk-shau" (Germany), is used to create different sound effects together with musical instruments. It is made in the form of a set-top box or a separate box to AMY.
Is indicated in the diagram of transistors can be applied to domestic couples: KT315 KT361 or КТ3107/КТ3102 with any alphabetic indexes, as indicated there, the Zener diode will replace КС156А. The supply voltage can be reduced to 9 volts.
Recommend to read
AUDIO CONTROLLER
From Nickel-cadmium batteries with a life expectancy of 100-200 cycles of charge-discharge. Discharge below 1V per cell leads to a sharp reduction in the duration of battery life. How to...
BATTERY UNDER CONTROL
Any motorist knows that the state of charge of the battery must constantly monitor is required to control the pressure on it. This can be done by using electronic circuit which gives an...