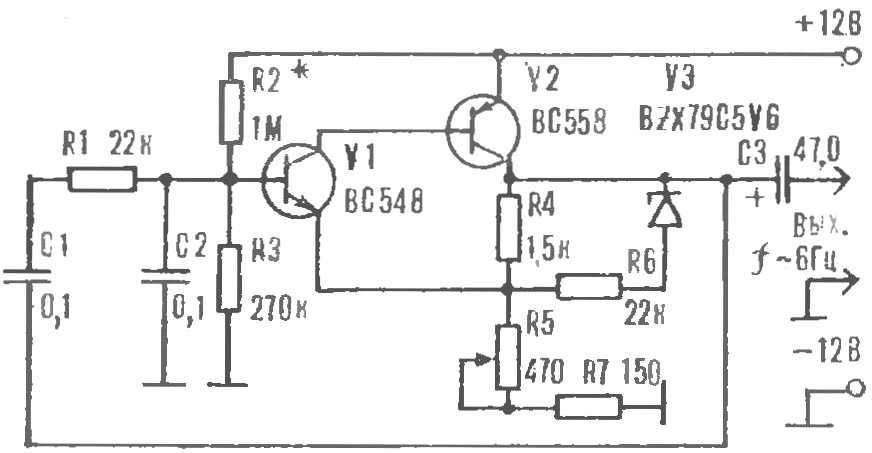 Device, a scheme which offers the journal "Funk-shau" (Germany), is used to create different sound effects together with musical instruments. It is made in the form of a set-top box or a separate box to AMY.
Is indicated in the diagram of transistors can be applied to domestic couples: KT315 KT361 or КТ3107/КТ3102 with any alphabetic indexes, as indicated there, the Zener diode will replace КС156А. The supply voltage can be reduced to 9 volts.
Recommend to read
RING FROM THE BATTERY
In homes today, it is used quite a lot of galvanic power sources (batteries). Even the most "long-playing"-of them at the end of life just thrown away, though their metal body remains as...
AS IF ON ANCHOR
In some areas of the apartment (kitchen, hall) door, usually left open. And fix it in this position will help ordinary magnet, mounted on the wall, but if the handle is steel. The magnet...