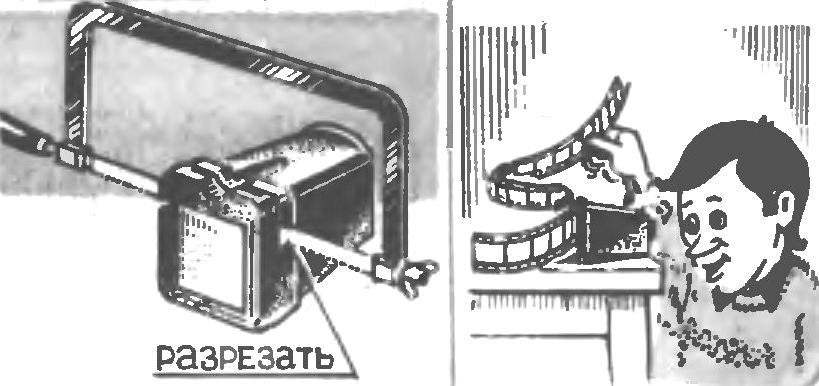 To view footage of film is convenient to use diazapam, making cuts to the film advance.
D. NOVIKOV, Krasnoyarsk
Recommend to read
FROM WRIST – TABLE
If you have watches that are not used, are very simple to make table. For this you need to cut from sheet metal strip, bent ,and not wearing her watch.
HOMEMADE ANVIL
...is necessary for anyone who makes anything out of metal. But where to take it? Turns out it can be made from a piece of old rail. It is enough to cut autogenous cutting unwanted...