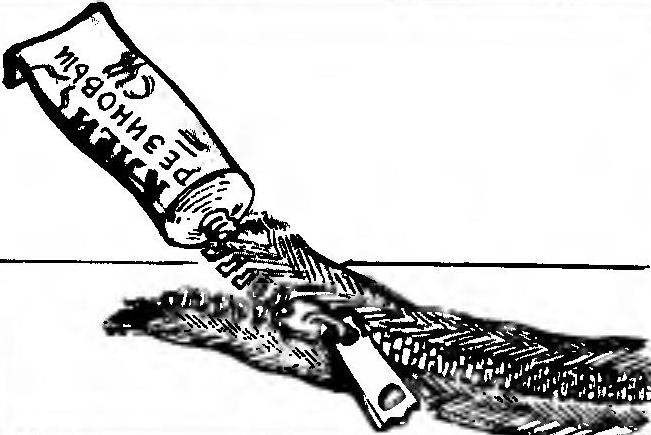 The zipper is easy to wean from a bad "habit" spontaneously released. This is sometimes enough to fluff it with a rubber glue on the back, the reverse side.
V. SIVAK, Petropavlovsk, North Kazakhstan region
Recommend to read
REZINOMOTORNAYA PARITEL'
Recently we met with a model glider class Ä1. In the design of its supporting planes, and stabilizer are widely used Styrofoam, which greatly simplifies the manufacturing technology was...
IN THE SKY ON THE "THE ENERGIZER"
Electrics have had a steady popularity among modelers, but she sometimes wears some kind of theoretical. It seems that many believe the making of "trains" is inconceivable without...