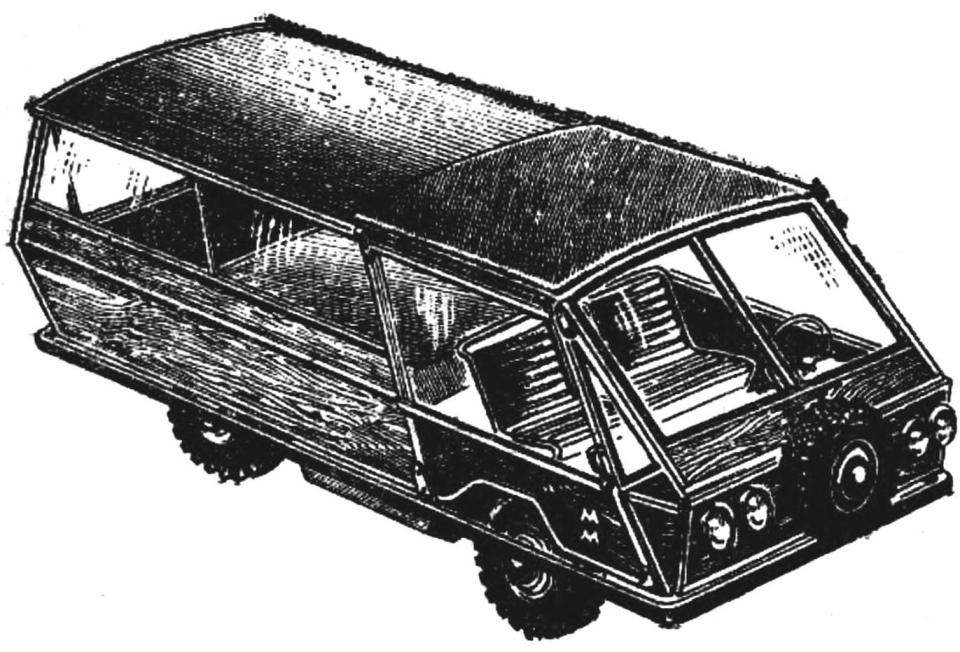 Description of the micro-car, only "Viking", built by engineer S. P. Zack ("M-K" № 1, 1975), still attracts lovers autocostruzione. The stream of letters continues. Readers interested in the operating experience of "Minimax", the possibility of its modification under the new requirements of traffic police. They asked to talk also about the individual elements of a design peculiar to the wagon layout, on the further development of this scheme. The most often repeated questions are answered by the Builder of the machine.
Will start with the most troubling. Almost every third reader asks to borrow the drawings, solemnly promising to return them after the construction of the car. And it never occurred to him that to make a set of the technical documentation for the machine — it is a whole design team that in Amateur art is usually limited to sketches, often understandable only to the author, and those in the manufacturing process are sometimes unnecessary, since a lot has to bring. I think the information that is enclosed in the article is sufficient to reproduce the original, as made quite a few of my followers.
Now, what evolution has undergone a "minimax". In its original form it was operated for five years. Practice has shown that the power of the engine "planet 3" is not enough. Had to boost it (mainly due to the carb) to 20-22 BHP, but fuel consumption increased. There was also insufficient durability of the chain transmission. To protect it from road debris difficult, and approaches her uncomfortable. Mainly for this reason, "planet 3" was replaced by the powertrain (engine plus transmission) car ZAZ-968 (30 HP).