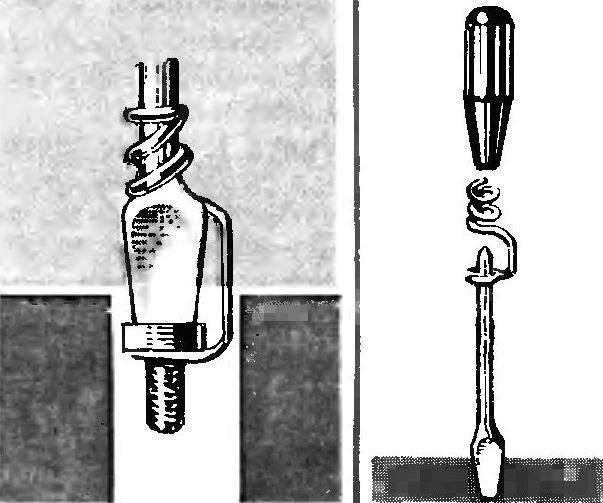 Tighten the screw in a tight place you would help an ordinary wire with a eyelet on the end, bent as shown in the figure.
Recommend to read
SCREW IN AID
The end of the stick in the hole of the butt is held by the wedge. But eventually, the knot loosened and then the axe is to work not only uncomfortable,but dangerous. If time and...
WIRE PIGTAIL
If you want to twist the doubled wire, use the shown ways. Depending on the thickness of the wire, select the appropriate option: for a slim fit and a makeshift reamer with sewing coil...