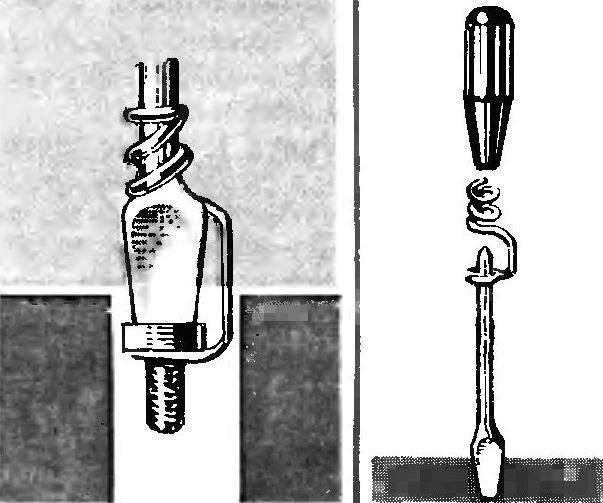 Tighten the screw in a tight place you would help an ordinary wire with a eyelet on the end, bent as shown in the figure.
Recommend to read
URAL "CHICK"
This is a float option ultralight aircraft "Chick-2", which is designed and built in the club ALS "Rotor" (Kumertau, Bashkortostan) under the leadership of V. Gribkova, pilot and...
GYRO — MOTOR
Among all the aircraft of interest to Amateur designers, the most affordable, nairne, gyroplanes. Usually, this simple and relatively cheap machine, because from a purely aviation...