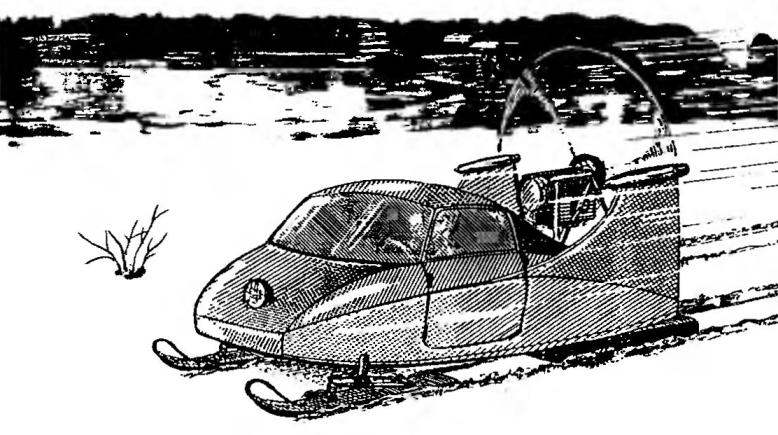 Snowmobile has always been one of the most popular homemade vehicles. The reason is the relative ease of fabrication (the snowmobile has no wheels, complex transmission, hydraulic brakes, clutch, etc.) and efficiency (the larger can on a high speed pass there, where it can crawl except crawler tractors). However, the relative simplicity of design of the vehicle with aerodynamic propulsion introduced many homebrew tempted to create a primitive machine. As a result, these sleds though and could move, but the pleasure of driving the Creator never got them. And most often it was of poor aerodynamic configuration.
About the power plants with a pusher propeller at the Amateur designers often gets the wrong opinion that since the obstacles in the air stream, drop screw back, no, its efficiency is higher than that of the apparatus with a tractor propeller and the thrust is correspondingly greater. However, it is not so. Aerodynamically to arrange the air flow to not only the screw, but before him, since "torn", the distorted structure of the turbulent flow impinging on the blades, can so reduce the efficiency of the propeller that the thrust he expected to develop never will.
The proposed design attempts to create a comfortable snowmobile, which significantly reduced aerodynamic losses.
The problem is quite complex. I wanted to design a double vehicle with the location of the driver and passenger in the car, and this arrangement has a solid midsection. However, it is preferable to the layout in tandem — the snowmobile was more compact, with the usual proportions of the respective cars.