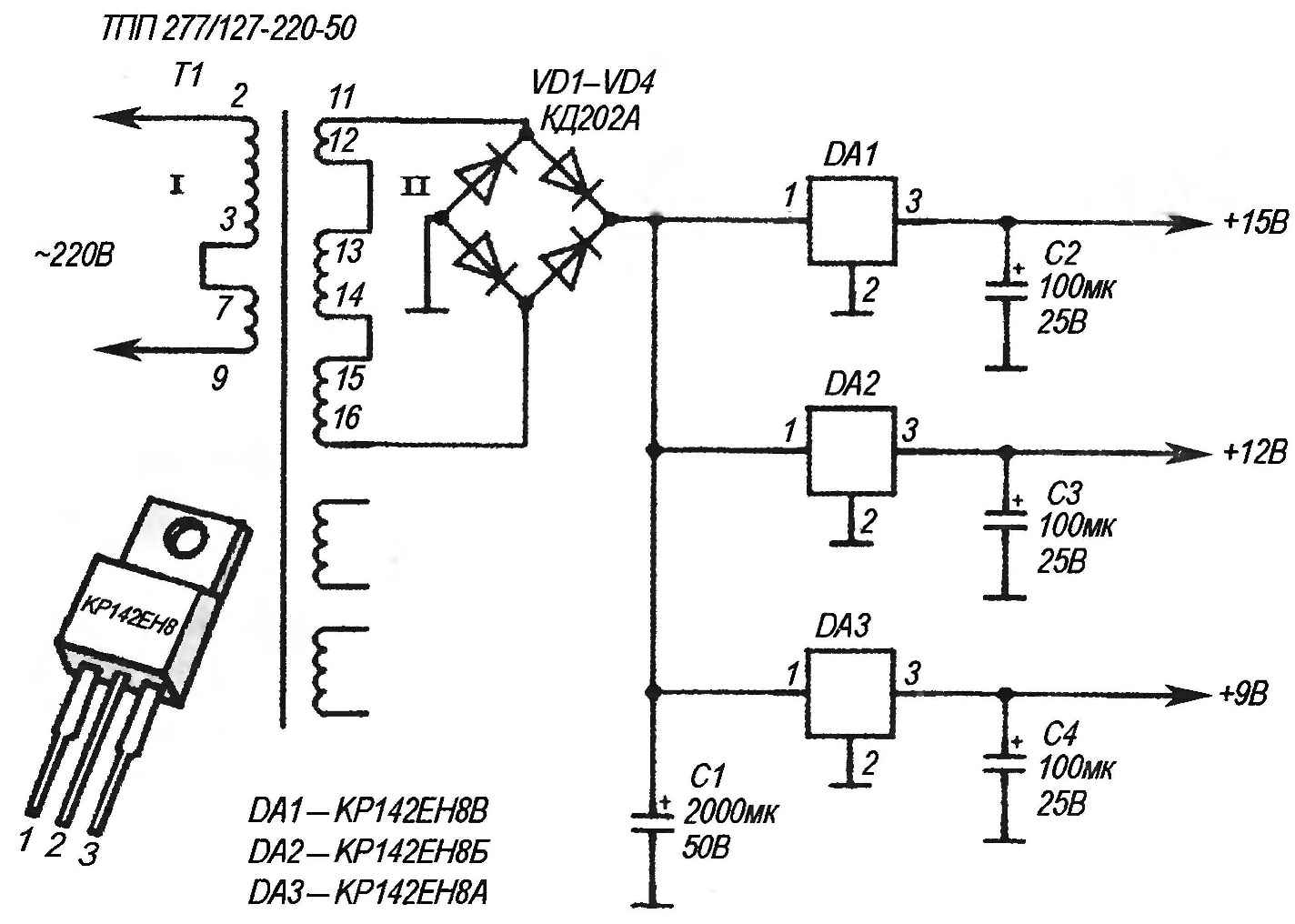 For connecting various electronic and household devices designed for a constant voltage of 9, 12 or 15 V, requires adapter (the adapter from the network 220V). Usually every device it sells.
Meanwhile, there are many devices without adapters, but in some time the latter may be useful, for example, to power portable electric drill (screwdriver), which has lost energy output of the battery, or receiver, whose "exhausted", or other similar event.
It must be sufficiently powerful and reliable power source, with automatic protection of output (triggered by a short circuit in the load) with the universality (outstanding various constant voltage) for use in the home.