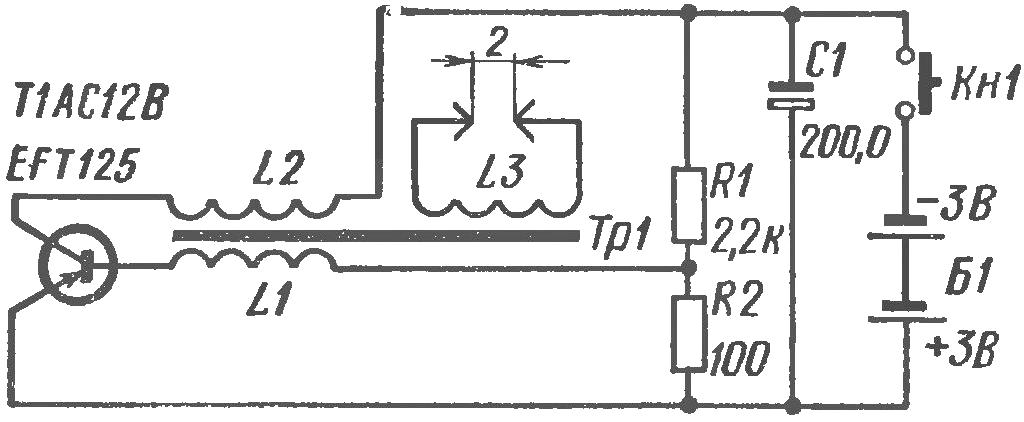 A lighter, a diagram is shown in the drawing, is intended for gas stoves. It is reliable, comfortable and safe. The device is a transistor blocking oscillator, powered by dry batteries with a voltage of SV.
On the output winding of the blocking-transformer develops a voltage up to 10,000 V. This is enough to cause a spark length of 1-2 mm. Such a spark easily ignites the gas burner.
TP1 is assembled on the core W-10, set of 60 mm. 1.1 Winding is 5 turns of wire sew or PEL 0,5; L2 is 10 turns of PEL or PEV 0,8; LЗ— 12,000 turns of PEV 0,05.
The transistor T1 may be of the type П217.
Recommend to read
THE INVISIBLE WATCHMAN
Generators of low frequency oscillations, as is known, can be used as a caretaker: intermittent loud noises warn of the approach of a stranger. On the same principle and made our...
WITHOUT ALTERATION OF THE POWER SUPPLY
In Amateur radio practice, there are situations when 9-volt DC source you need to obtain 12, and then a higher output voltage. Bail in such cases can I designed a compact transformerless...