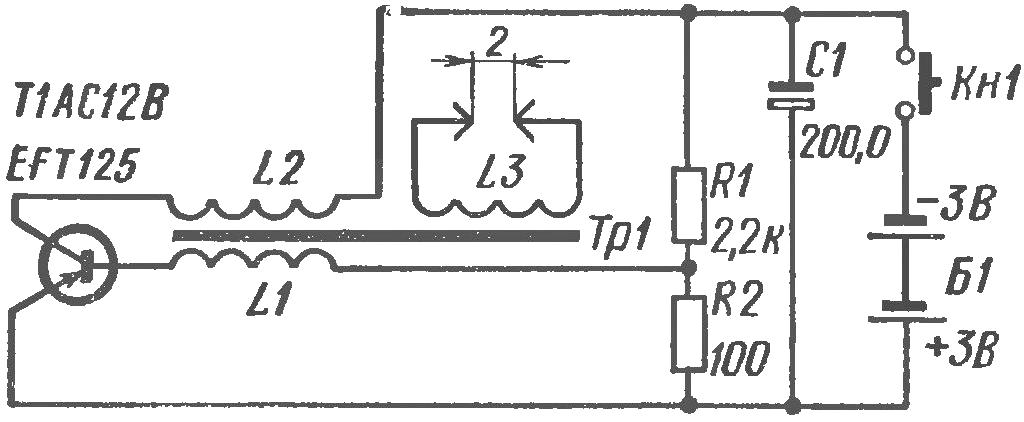 A lighter, a diagram is shown in the drawing, is intended for gas stoves. It is reliable, comfortable and safe. The device is a transistor blocking oscillator, powered by dry batteries with a voltage of SV.
On the output winding of the blocking-transformer develops a voltage up to 10,000 V. This is enough to cause a spark length of 1-2 mm. Such a spark easily ignites the gas burner.
TP1 is assembled on the core W-10, set of 60 mm. 1.1 Winding is 5 turns of wire sew or PEL 0,5; L2 is 10 turns of PEL or PEV 0,8; LЗ— 12,000 turns of PEV 0,05.
The transistor T1 may be of the type П217.
Recommend to read
CATOLET STARTS TOMORROW
On the table — a fleet of unusual vehicles "cars": no wheels or tracks or ski. And yet they move. But their movement is also unusual: both by land and by air. Not accidentally, the...
"HYDRO-N" FROM SWEDEN
The popularity of not so long ago, the class of boat Hydro n today remains very high. In some Western countries, interest in new high-speed gliders eclipsed hobby other RC models. It's...