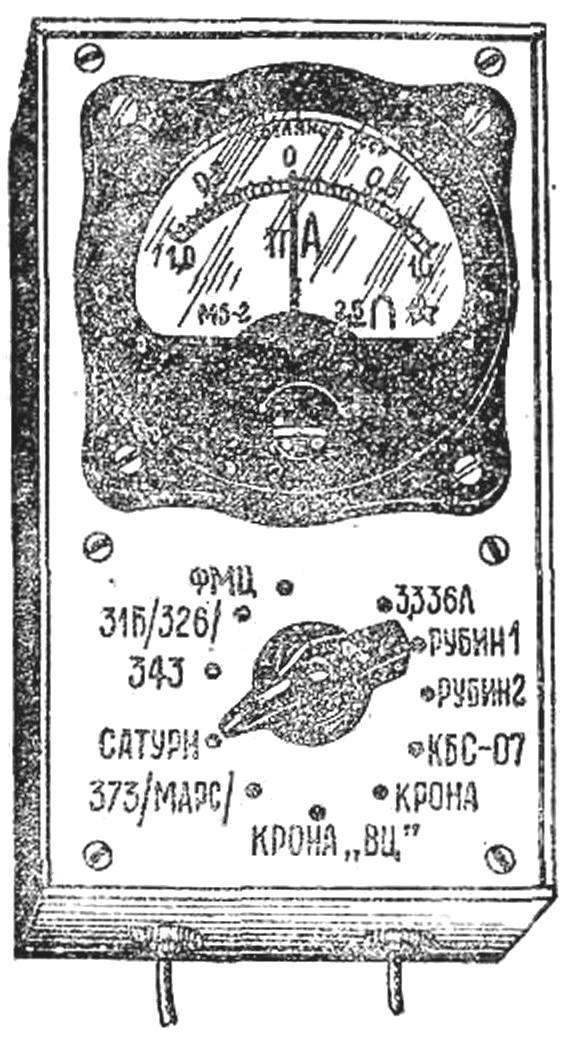 The device allows you to monitor the status of the galvanic cells and batteries: it measures the voltage under a nominal load. Diagram of the device is a voltage divider made from resistors. Using the B1 resistors are switched in pairs: one acts as the load, and the second determines the sensitivity of the device.
As a dial indicator is used a DC milliammeter type M5-2. Scope of measurement — 1 mA— 0 — + 1 mA (with average zero point), so check the battery polarity does not matter.
Pointed contacts of the current collectors allow you to check the battery without removing the paper or plastic packaging.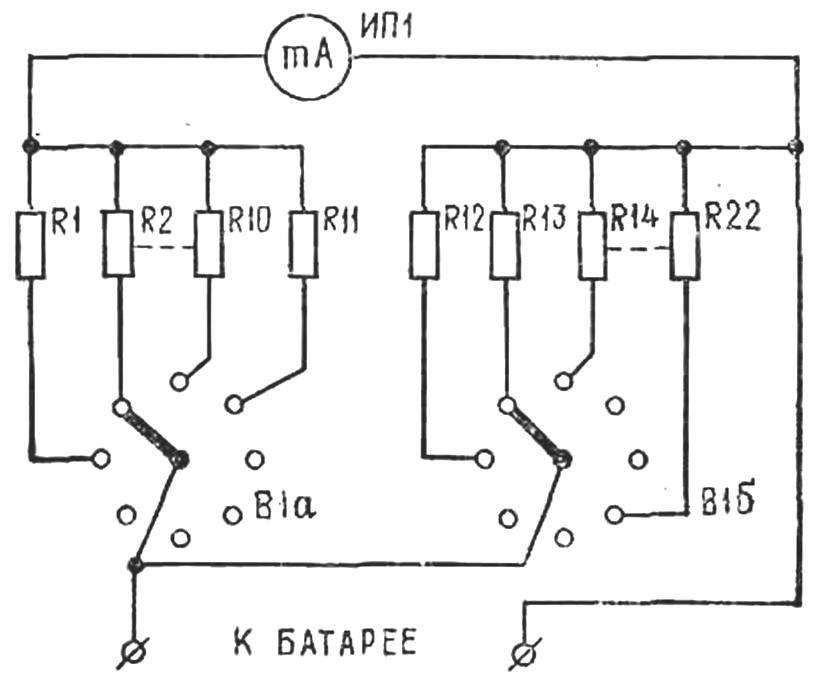 If the arrow stops in the red sector of the scale, the battery is rejected.
Validation of certain batteries when the respective switch position, for example, "Krona VTS", "3336 L", etc., overall dimensions — 75 X 75 X 125 mm, weight — 0.25 kg. Voltage check of batteries from 1.4 to 9 V.
A. SOBOLEV
Recommend to read
WILL FLOAT… RESINOID
In the soul of every boy living Navigator, so any rain brook — is a river, and a large puddle is a sea calling out to let the boats from the simplest of chips or a sheet of paper, to...
EASY, LIKE A SUITCASE
To carry or move the sheet of glass, slate, plywood is always a problem; not girth and take not for that. Take the rope, the length of which should be twice the length of the sheet, add...