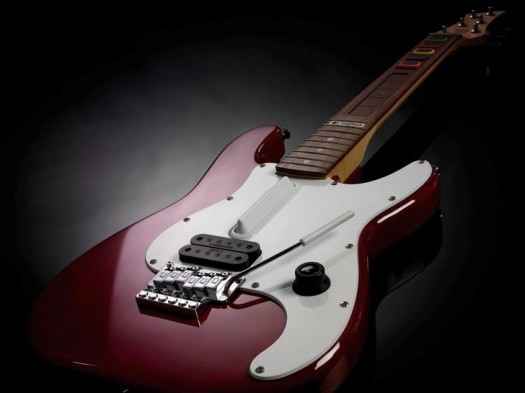 Amplifiers loved by many musical instrument — the electric guitar created a lot. Including the so-called effect of "distortion", the essence of which is to limit the primary sine wave top and bottom, resulting in a large number of odd and even harmonics that give the sound of the solo guitar special melodiousness. About the original circuit solutions, allowing you to create in a home workshop good-quality amplifiers with the effect of "distortion", repeatedly reported by its readers and "modelist-Konstruktor" (see, for example, No. 8'80, 2nd'88 magazine).
I have also developed electro-acoustic unit (AAA), which at its low weight (about 2.9 kg) and is acceptable to modern equipment dimensions (mm 315x190x105) allows standard electric guitar to a very nice melodious sound. The maximum output power used by the dynamic head is approximately 5 W, which provides enough volume of game in a relatively large room or a small lobby. High performance of the unit, the availability of the same designs even for beginners homebrew is largely attributable to the use of modern element base, including many recognized kit "Start-7173" with chips К548УН1Б.
As can be seen from the analysis of an electrical circuit (Fig. 1A), at the entrance offer me a home-made EAA "working" built-in pre-amplifier for analog DA1, DA2 (used one channel of the Board named above radiokonstruktor). Followed by amplitude limiter diodes VD2, VD3, which gives the sound of the solo guitar melody (the effect of "distortion"), and the power amplifier. Last on the transistors VT1 — VT5, which are easy to install on the popular radio design with combined output cascade loaded on the low-frequency (5ГДШ-4) and high frequency (1ГД-48) speakers.