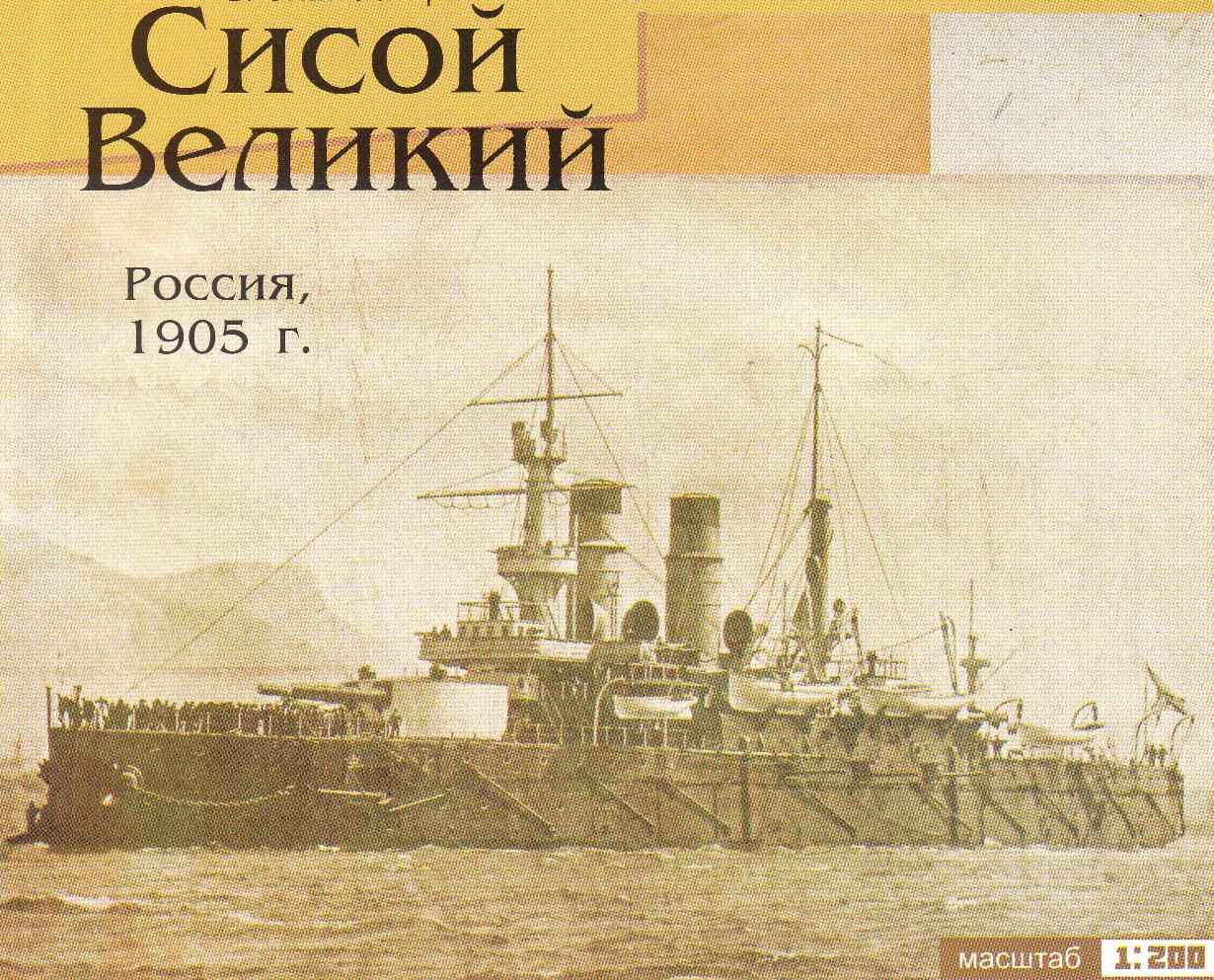 SQUADRON BATTLESHIP "SISOY GREAT". Scale model 1:200.
Preparations for the construction of the fifth battleship in the Baltic sea began in the period is quite difficult for domestic shipbuilding. At that time it was still unclear which path the future development of this class of ships are they going to build a reduced displacement battleships of the "Gangut" destined for action in closed sea theaters, or larger type, "Navarino", and may not even continue their construction and focus on creating big cruisers?
By September 1890, the MTC was completed to develop a conceptual design of a new battleship. The main prototype was the "Imperator Alexander II", however, the placement of the armament and the armor protection scheme was closer to the battleship "Navarino". In September 1890, the MTC sent the draft for review, several well-known admirals. Soon a member of the MTC, had to find many conflicting opinions.
After reading such mixed reviews, the MTC agreed to increase the number of 305-mm guns to four, and the power of machines up to 8500 7320 HP
6 Mar 1891 in MTK has passed the approval of "Specification armored 2 tower ship "Sisoy Great"" (journal of MTK on shipbuilding No. 38).
20 may 1894 squadron battleship "Sisoy Great", the acclaimed ships of the Baltic fleet, has safely descended into the water.
19 Aug 1896 "Sisoy Great" arrived in Kronstadt. On 17 August the ship was placed in dock, where he remained until September 12.
5 Oct battleship came from Kronstadt on the official sea trials. For five hours "Sisoy Great" was in full swing, there wasn't observed any problems in the functioning of its mechanisms. Quite satisfied with MTK speed of 15.65 knots, developed by Armadillo, which was immediately sent on his first long voyage.
In 1896, sharply escalated the internal situation in Turkey. A constantly hostile relations between Muslims and Christians has led to struggles between Turks and Greeks on the island of Crete. Landing a small detachment of Greek troops on the island led to the beginning of the Greco-Turkish war.
Trying not to allow this war to escalate into obselescence, the European powers sent to the shores of Crete their ships. Do not stay aside and Russia – HMS immediately decided to reinforce the Mediterranean squadron.