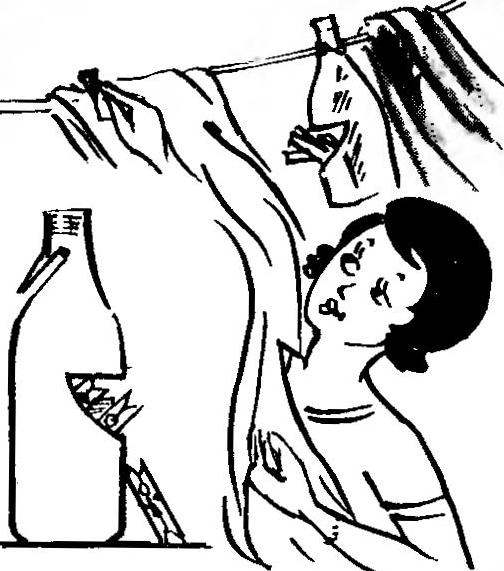 There are different ways to store and carry clothespins, each family. I think that deserves the attention of another. In a large plastic bottle from-under detergents or bleaches on the side cut a window, and on the opposite side closer to the neck is cut at an angle up the gap. Filled through the window, clothes pegs, bottle slit hung on the clothesline: easy to move as hanging, and always close at hand.
Recommend to read
THE FIRST THING THE TILLERS
Accurately process small parcel of land on which "serious" technology closely, except that the tillers. Therefore, the prudent farmers, deciding to get a similar unit, first choose the...
M1117 replaced HMMWY
In the mid-1980s, the famous "jeep", many years in service with the us army, had to be substituted. Then the military picked the car М1025/М1026 (HMMWV - Hammer "Hummer") produced by AM...