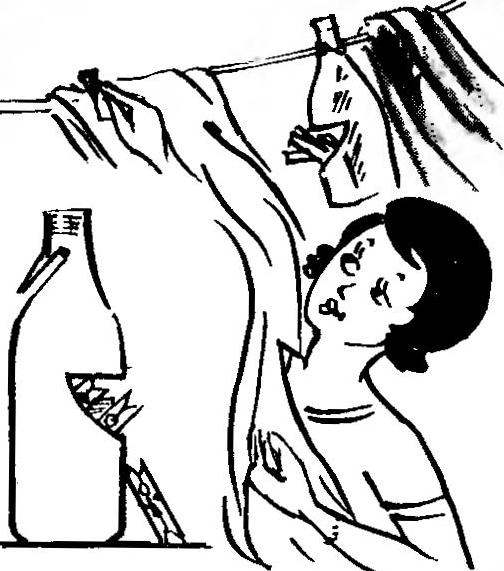 There are different ways to store and carry clothespins, each family. I think that deserves the attention of another. In a large plastic bottle from-under detergents or bleaches on the side cut a window, and on the opposite side closer to the neck is cut at an angle up the gap. Filled through the window, clothes pegs, bottle slit hung on the clothesline: easy to move as hanging, and always close at hand.
Recommend to read
MORE ABOUT RINGS
The magazine offered rings from rubber gloves to use for the "tying" of packages. You can use wider rings for sealing the junction of bottle-stopper — is of the Board fluff clay, because...
PLUMBER PHOTOGRAPHER!
As with the least effort to calculate Clichy connecting pipes when installing plumbing fixtures in the toilet and bathroom? The simple way is to photograph the place liner collectors and...