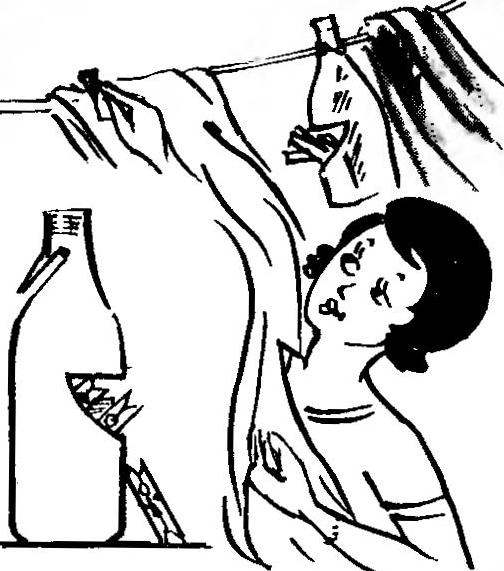 There are different ways to store and carry clothespins, each family. I think that deserves the attention of another. In a large plastic bottle from-under detergents or bleaches on the side cut a window, and on the opposite side closer to the neck is cut at an angle up the gap. Filled through the window, clothes pegs, bottle slit hung on the clothesline: easy to move as hanging, and always close at hand.
Recommend to read
OBEDIENT DRANK
I want to offer the simplest way to "tame" two-handed saws, no place have to work it alone. Everyone knows that while she is swinging and jammed. If its wooden top handles tough enough...
INSTEAD OF NEONKI – TIRATRON
Specialists in service and repair of industrial electrical installations will appreciate, I think, a convenient small-sized probe - "kontrolka" on 220/380 V. Indicator is not...