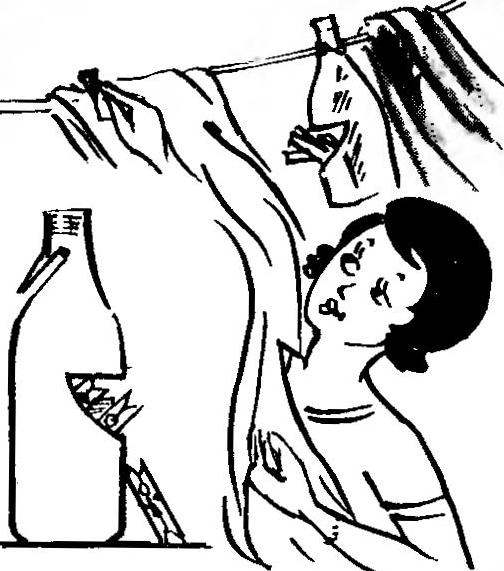 There are different ways to store and carry clothespins, each family. I think that deserves the attention of another. In a large plastic bottle from-under detergents or bleaches on the side cut a window, and on the opposite side closer to the neck is cut at an angle up the gap. Filled through the window, clothes pegs, bottle slit hung on the clothesline: easy to move as hanging, and always close at hand.
Recommend to read
SPOON…BOTTLE
Any application not find the large plastic bottles of mineral water and other beverages. I want to offer another option — to cut out such a Shoe spoon helps to wear tight shoes.   S....
THROUGH THE BOTTLE INTO THE TANK
We tend to get rid of things that seem useless. But they say there are no rules without exceptions. Some items can be useful and after using them for their intended purpose. For example,...