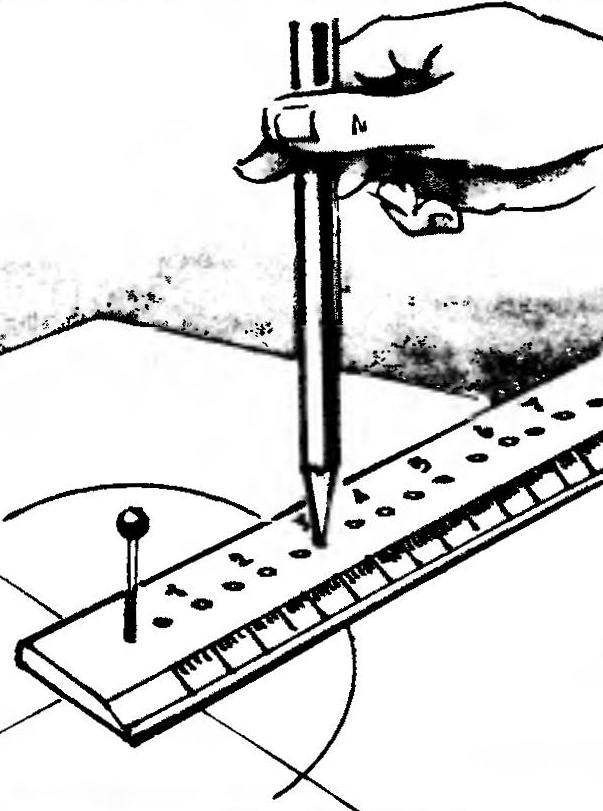 Any of the compass there is a limit in describing them circles. However, a circle of the desired radius can be obtained using… line. Just drill in it a large number of holes, then the first of them to insert the pin-axis and the other, stepping back to the desired distance, pencil. The circle will get no worse than that made by a compass.
Recommend to read
NOT RAISING DUST
To the broom lifted off the floor dust it can be equipped with its own humidifier. Take the flat plastic shampoo bottle, drill in the lid a few small holes, pour water and tighten on the...
ELECTRIC VEHICLE "PROTON"
The late XIX and early XX centuries - the first self-propelled carriages, steam engines and internal combustion (well, come on) electric! Incidentally, the first threshold speed in a...