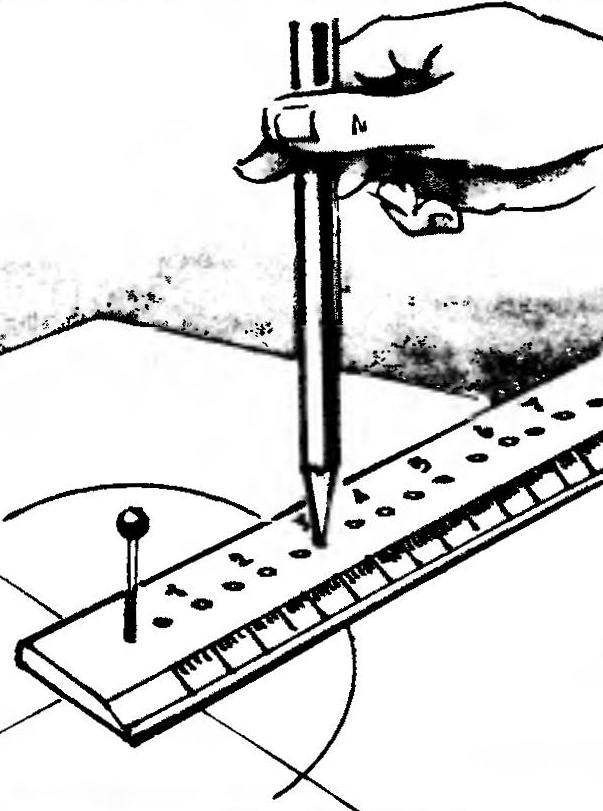 Any of the compass there is a limit in describing them circles. However, a circle of the desired radius can be obtained using… line. Just drill in it a large number of holes, then the first of them to insert the pin-axis and the other, stepping back to the desired distance, pencil. The circle will get no worse than that made by a compass.
Recommend to read
CATAPULT ON THE TABLE
When there are no guns, no shotguns, no revolvers. People fought with spears, swords, and just rocks. In ancient times during the siege of fortresses used a special weapon for throwing...
PLOW MOTOLIBERTY
Now an extremely acute problem of processing individual land plots. The horse would plough the field! But where are these loshadke? Motor-block to replace? Well, if you believe the...