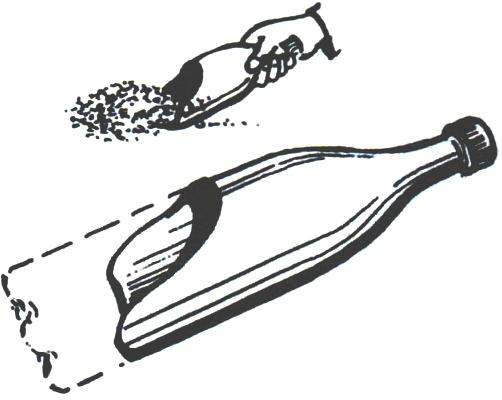 Found another use for plastic bottles of carbonated drinks. Should trim it as shown in the figure, and turns out to be convenient scoop for bulk products – flour, sugar or cereals.
Recommend to read
SCREWDRIVER CONDUCTOR
This simple improvement will facilitate the work standard screwdriver, especially where it is difficult to get the tip into the slot of the screw or screws. This will require only two...
DURABLE CENTER
Woodworking lathes are designed to teach carpentry students in schools, universities and other educational institutions, and the machines home handymen often equipped with a tailstock...