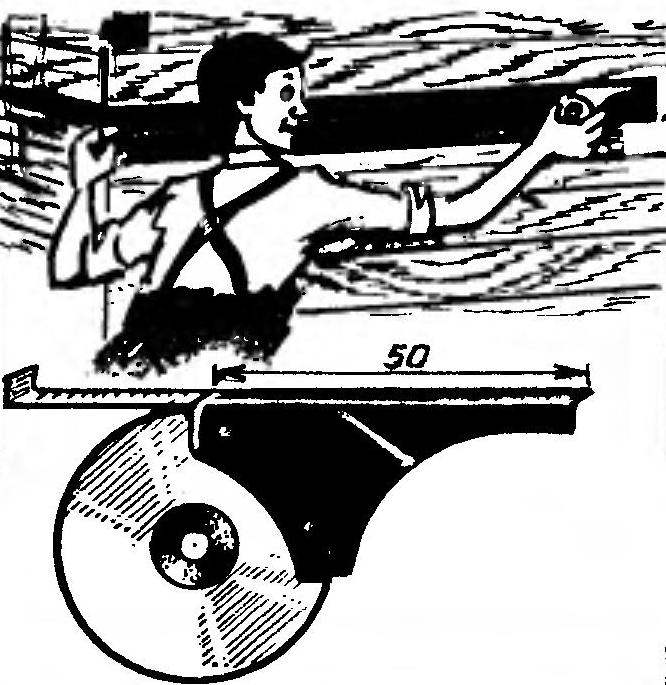 Conventional roulette is inconvenient to measure in the crevices, folds, blind grooves. I have attached the model to the usual roulette kind of spout — G-shaped bracket of sheet metal; its length is 50 mm.
Now in a remote place enter the nose and make the measurement, adding to the readings on the tapes marked 50 mm — easy and simple.
N. SMOLIN, Chelyabinsk
Recommend to read
REPAIR DRILL
Sometimes even reliable drill goes down. Statistics show that failures occur not so much in its mechanical, how many electrical parts. But if tips on restoration of cable, replacement of...
DRILL-MACHINE
This compact machine on the basis of drills is intended for wood and plastics. It allows you to cut bruski, boards, plywood, plexiglass and the PCB, cut the slats and shaped plank,...