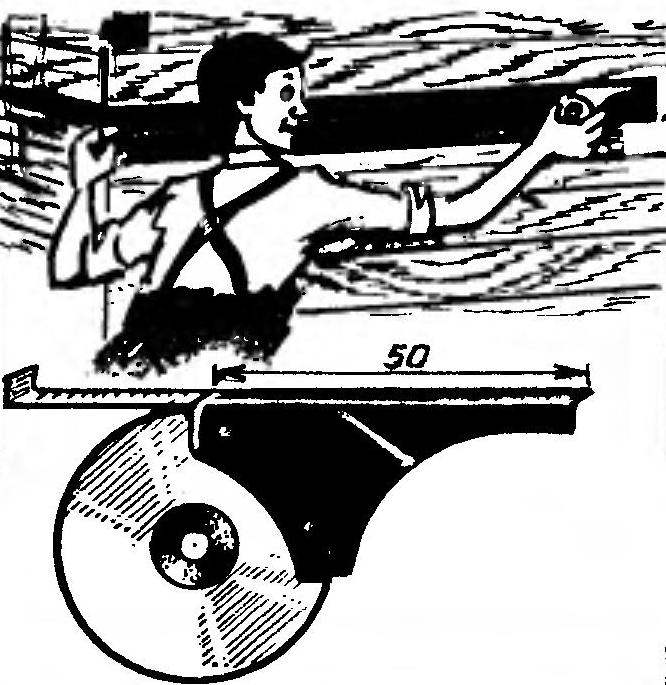 Conventional roulette is inconvenient to measure in the crevices, folds, blind grooves. I have attached the model to the usual roulette kind of spout — G-shaped bracket of sheet metal; its length is 50 mm.
Now in a remote place enter the nose and make the measurement, adding to the readings on the tapes marked 50 mm — easy and simple.
N. SMOLIN, Chelyabinsk
Recommend to read
SCREW? IT'S NOT EASY
THE TECHNOLOGY OF MAKING WOODEN PROPELLERS. Snowmobile, aerolizer, all kinds of machines hovercraft, wig, microplane and microstoria, various fan installations and other machines can't...
POLISHING LATHE…
Creating some kind of mechanism or tool, the person usually by its name defines its main functional purpose. So, saw, saws, drill — sowing, the hole punch punch holes, and, say, a wrench...