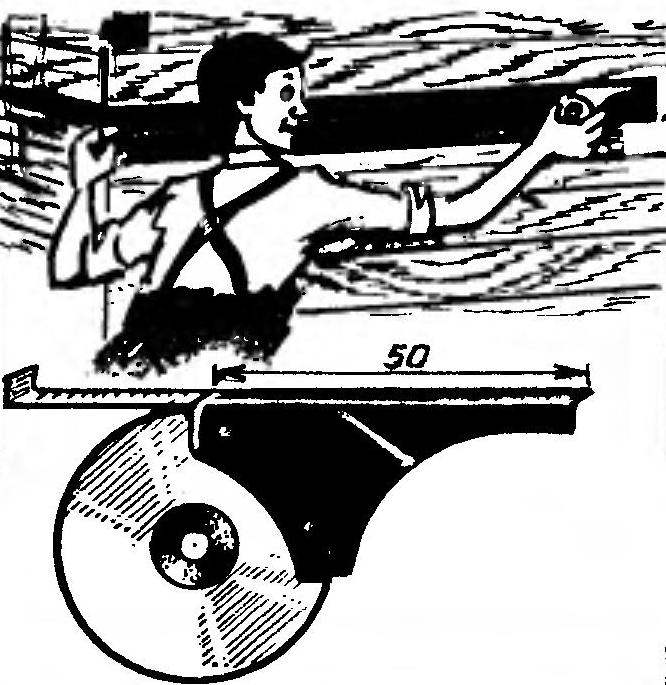 Conventional roulette is inconvenient to measure in the crevices, folds, blind grooves. I have attached the model to the usual roulette kind of spout — G-shaped bracket of sheet metal; its length is 50 mm.
Now in a remote place enter the nose and make the measurement, adding to the readings on the tapes marked 50 mm — easy and simple.
N. SMOLIN, Chelyabinsk
Recommend to read
THE DEPTH GAUGE IN A HURRY
Often in the manufacture of the part to measure the depth of the groove or a blind hole and there is no caliper with depth gauge. In this case, but you can use a conventional ruler and...
HELP OUT BLINDS
To not have suffered a carpeted floor from the wheels in the extension part folding sofa placed under them, the two grooves from a plastic version of the window blind: even after long...