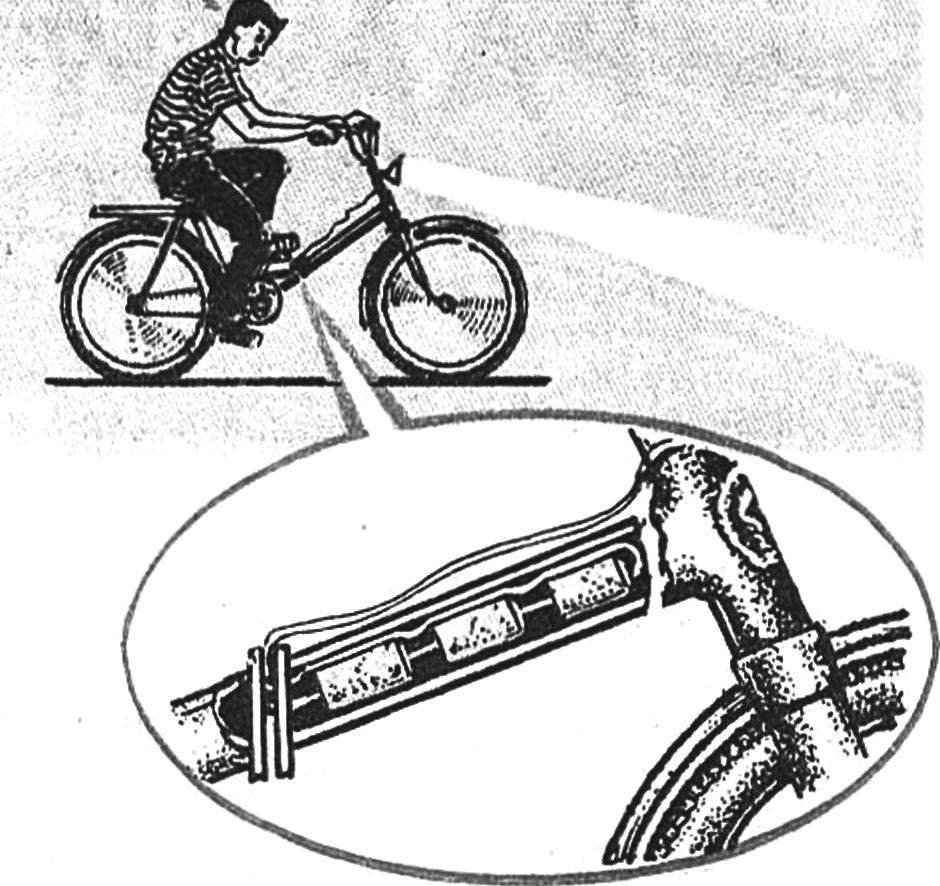 When equipped with a headlight of a Bicycle "Salyut" there is no need to manufacture special container for batteries. It can be hidden directly in the frame, pre-SPAW three elements 343 and installing the handlebar switch.
Sergei GUSELNIKOV, Novomoskovsk, Tula region.
Recommend to read
CHICKEN
Every day we use a huge amount of things and have almost ceased to notice them. But it turns out in the production of minor things at first glance hides a lot of interesting and...
SNOWMOBILE: IDEAS AND DESIGNS
Interest in snowmobiles as individual means of transportation on winter roads and sporty type motor vehicles manifested itself long ago. But as widespread as it is now, the hobby of...