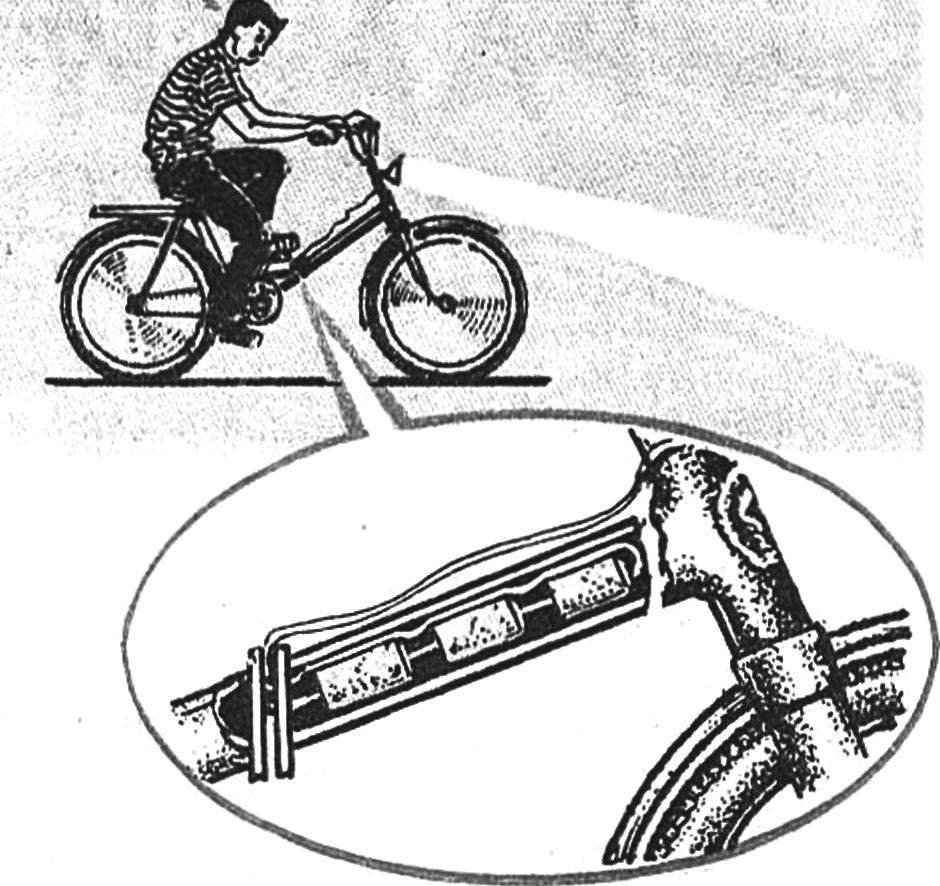 When equipped with a headlight of a Bicycle "Salyut" there is no need to manufacture special container for batteries. It can be hidden directly in the frame, pre-SPAW three elements 343 and installing the handlebar switch.
Sergei GUSELNIKOV, Novomoskovsk, Tula region.
Recommend to read
THE MOTOR ON THE CHAIR
There is no doubt that engaged in repairing the outboard motor should be on the beach. However, there are often problems with its installation in vertikalnom position. Vodnomotornyj do...
FLASHLIGHT-IMPROMPTU
Flashlight-impromptu can be made from storage battery and a bright led. The battery is installed between the findings of the led, observing polarity, and fasten a large sandbox or...