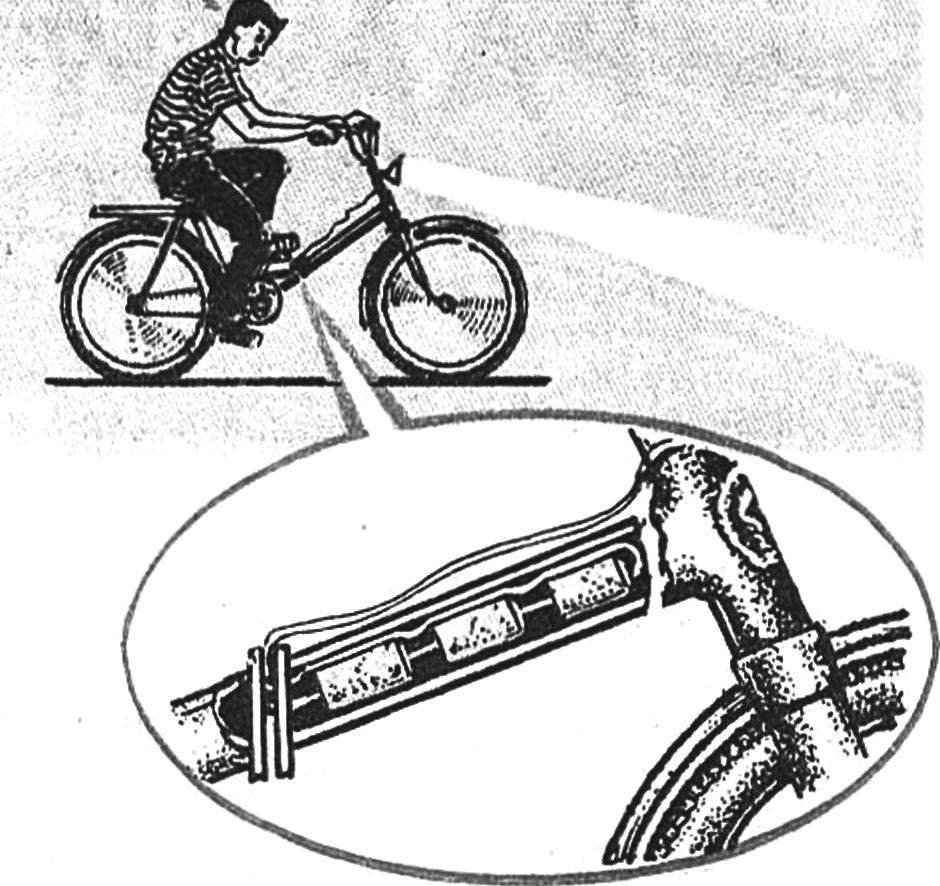 When equipped with a headlight of a Bicycle "Salyut" there is no need to manufacture special container for batteries. It can be hidden directly in the frame, pre-SPAW three elements 343 and installing the handlebar switch.
Sergei GUSELNIKOV, Novomoskovsk, Tula region.
Recommend to read
SHE WAS CALLED "VICTORY"
Still there was the Great Patriotic war, the designers of the Gorky automobile plant began work on a new car that had to produce in peacetime. The design of the machine, which later...
ARTILLERY TANK FOR THE RED ARMY
In July 1929 the revolutionary military Council of the USSR adopted the "System of tank-, tractor-, car-, breeveertien the red army" laid for the coming years program to create armored...