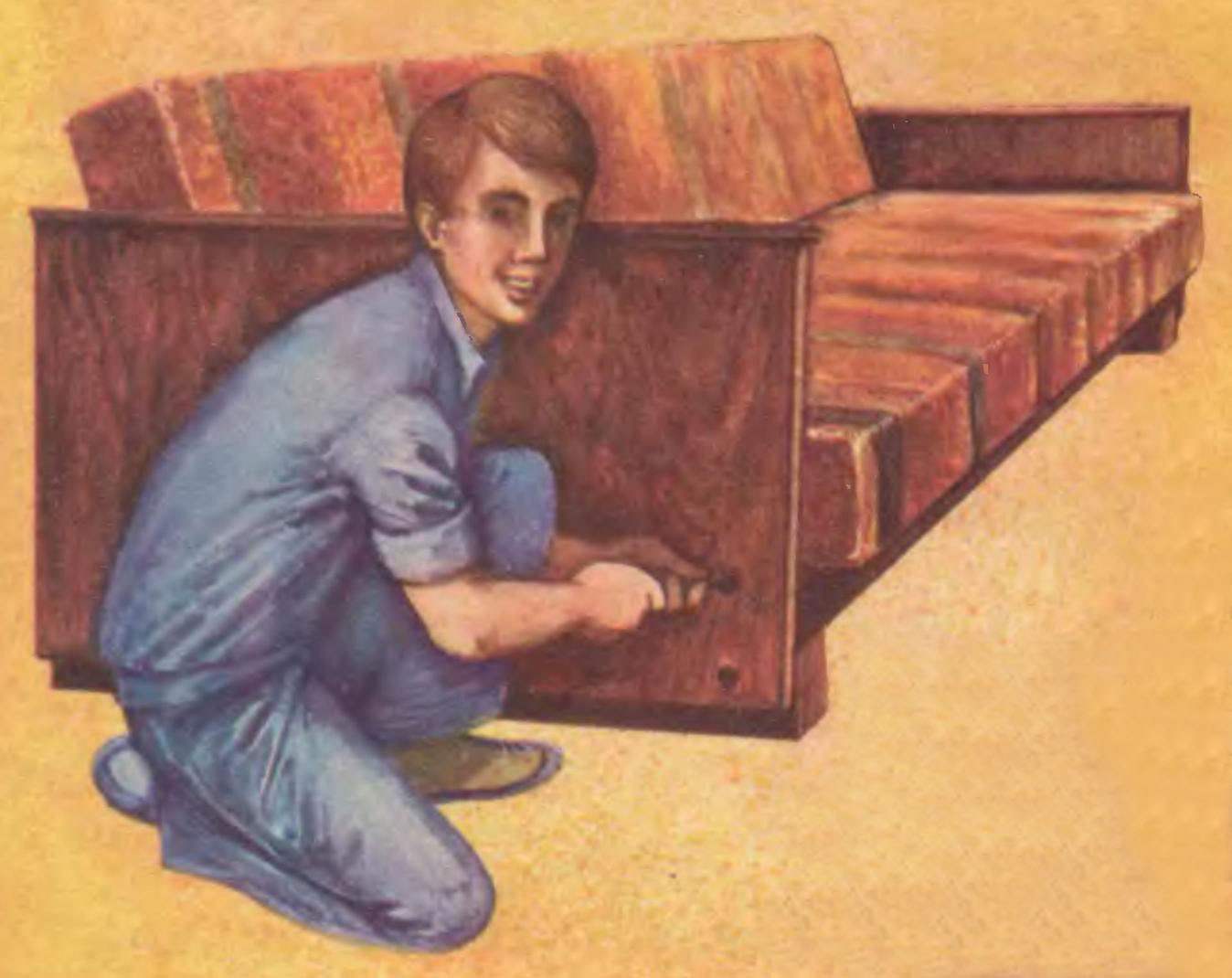 The Assembly of such sofa beds only took three days, however the design was thought through in advance. Wish it was spacious for sleeping, and a day would take up less space. So I made it folding. Assembled width slightly less than a meter, and in the evening it increases the size of the back cushions (in my version up to 1,5 m). The main material is chipboard sheets, boards, rods and foam with upholstery fabric.
The sofa consists of a box-base, two side supporting bars, a pull-out mattress on a rigid base and back cushions. Box size 2000X800 mm collected from boards in the thickness 20 and a width of 150 mm. from the Bottom nailed a sheet of plywood 3 mm thick To increase stiffness in the joints of boards with wooden corners.
The sides are made of chipboard. They can be covered with decorative fabric, but I all wooden parts burned with a blowtorch and covered with varnish. At the bottom of both sidewalls of the furniture attached by bolts to wooden beams, which sets the base connected to the sidewalls also furniture bolts.