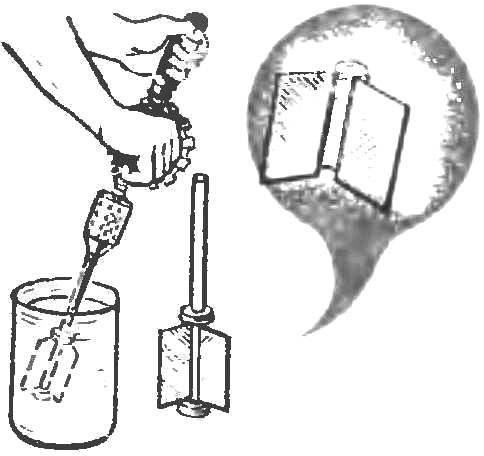 To liven up the thickened paint, to mix the components of epoxy resin will help a kind of mixer-impromptu; it consists of a drill, a long bolt and metal blades clamped between two nuts screwed on the bolt.
Recommend to read
CLAMP IN SIZE
If you need a clamp of a certain size, it can be made from what is at hand: steel rod, strip, angle or profile. Making them need the bracket, drill holes in it and threaded (or welded...
CHAIN MIXER
Stagnant paints, adhesives in the narrow vessels to mix even with a drill bit that is the problem. The task is simplified if at the end of the stirring rod clamped in the Chuck, is to...