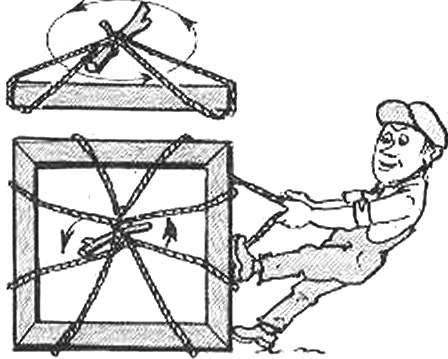 Legendary Nasreddin duped the Emir, saying that the most effective torture clenching of the head using a rope loop and a stick. And this technique is really effective… when gluing wood frames. For each of the angles, pounces on the rope loop are then connected in the center, where the final tightness of them is created by turning short sticks or planks, as is done in luchkovoj a saw.
Recommend to read
SMALL SPOOL, BUT PRECIOUS!
To find a suitable engine for snowmobiles — the task is far from simple. Series motors in many aspects (in particular, power density) does not satisfy the Amateur designers. This makes...
HANGERS ARE DIFFERENT
DIMENSIONLESS. Coat-hangers are made of wood, plastic, metal, with a jumper for trousers and so on. But all of them are made under a certain" size clothes — to their disadvantage....