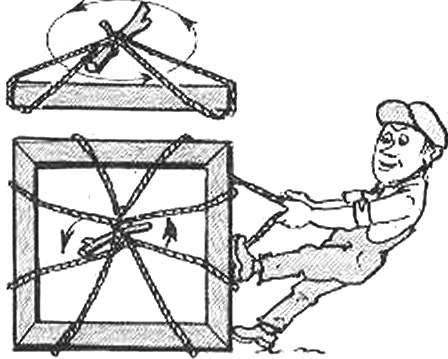 Legendary Nasreddin duped the Emir, saying that the most effective torture clenching of the head using a rope loop and a stick. And this technique is really effective… when gluing wood frames. For each of the angles, pounces on the rope loop are then connected in the center, where the final tightness of them is created by turning short sticks or planks, as is done in luchkovoj a saw.
Recommend to read
THE DRAFT IS NOT TERRIBLE
With insulation front door difficult to close up a crack from the attachment loops. However, there is a simple way to prevent the flow of air between the door and the frame: simply stick...
A PIECE OF IRON WILL BE SHARP
Qualitatively the condition blunt piece of iron of a plane is not easy even for an experienced wizard. Especially manually. As anyone tried, but to preserve the desired sharpening angle...