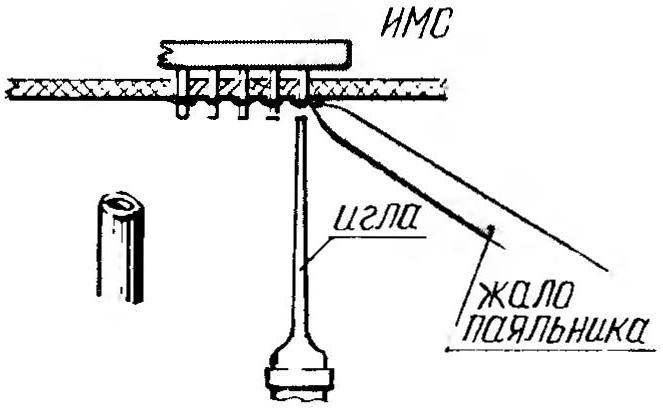 To unsolder chips from a PCB — troublesome. However, it is simpler if we use a medical needle, a sharp tip which is pre-cut with a needle file or abrasive block.
O. I, Voronezh
Recommend to read
A CHOPPER — WAS THE CLAMP
Do not rush to dispose of a worn grinder. From its attachment to the table will make a reliable clamp. Separate the attachment from the body with a hacksaw and remove with a file the...
AND HANDS INTACT!
Sharpen the saw — a simple matter, but it has the potential to injure your fingers on the sharp teeth. Use a cut rubber hose. It is sufficient to cut: it up and push on the part of the...