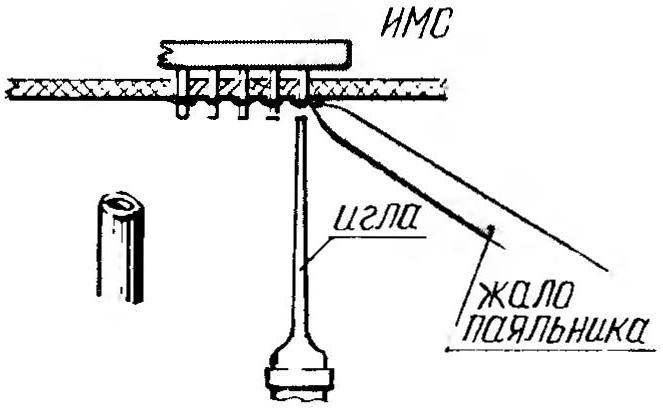 To unsolder chips from a PCB — troublesome. However, it is simpler if we use a medical needle, a sharp tip which is pre-cut with a needle file or abrasive block.
O. I, Voronezh
Recommend to read
PLANE FOR TWO
Since the days when "Tsar Peter arapa married", carpentry work associated with a large number of planing boards or timber, produced a two-handed plane. Such a tool would no doubt be...
AND ILLUMINATES AND WARMS
Most aquarium fish — loving, so even room temperature water to cool them, it must be heated. They need additional lighting. "Kill two birds" will allow such accommodations. On the...