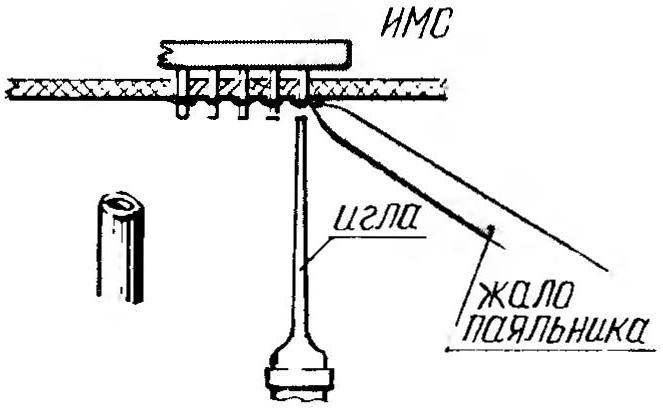 To unsolder chips from a PCB — troublesome. However, it is simpler if we use a medical needle, a sharp tip which is pre-cut with a needle file or abrasive block.
O. I, Voronezh
Recommend to read
"INTERVIDENIE" IN THE VILLAGE
More rapidly advancing digital satellite TV, coming to replace the bulky radioligand lines. The population of our vast country, even in its most distant corners, appeared a real...
CELL GUARD
Today, phone operators, representing a population of mobile communication services, even in remote regions have made their rates available to most consumers. Constantly updated market of...