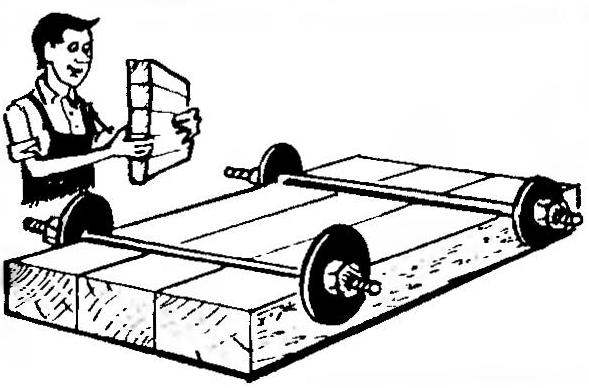 For rallying and compression with wooden sticks or planks when gluing, use special clamps carpentry. However, in the absence of them are just a long threaded stud with a couple of nuts and big washers. As can be seen from Fig.
L. MOROZOV, G. C a m a R a
Recommend to read
THREAD NUT
You need to cut into the rod thread. Dice you have, but no holder. How to be? Very simple. Choose a nut, which enters the die is tight, with no gap. Saw the thread and nut groove, align...
CLAMP AND PIPE
When welding T-joints of pipes pre-combining them is difficult. Made a fixture consisting of two metal plates, studs, and two nuts, it is possible to securely lock the segments of pipe...