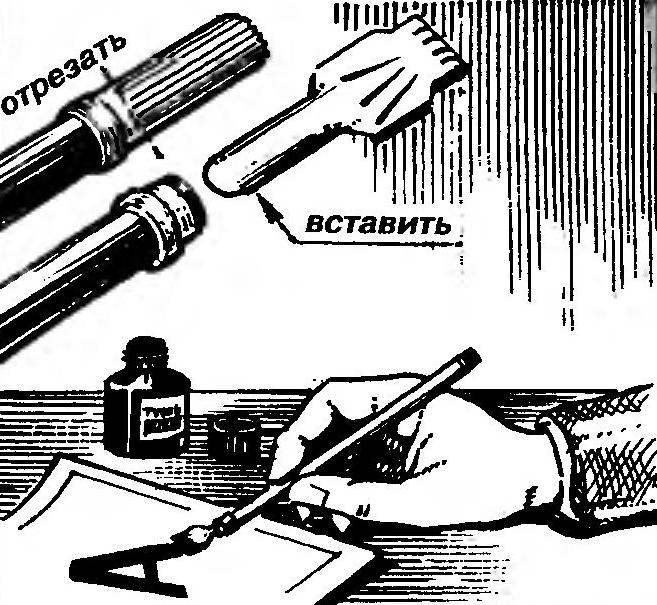 The computer and the printer will not help, if you want to run large multi-coloured lettering, for example, on a festive poster. Rescued a set of old poster feathers. But if they are not preserved pen, make a holder out of an old pen. To do this, simply cut off the cap ring under him and are inserted in the body of a Sharpie poster pen.
Recommend to read
"MOSKVICH"-THE ROVER
Dear editors of the journal "modelist-Konstruktor". Your journal I read from 1988 (I'm now 33). By profession I am a mechanic, own a welding business, and to all, a big fan of...
HUGHES TH-55A
American aircraft company, Hughes Tool, founded in 1935, began to develop helicopters in 1948. His first helicopter — flying crane XH-17 with a payload of about 11 t - it was created in...