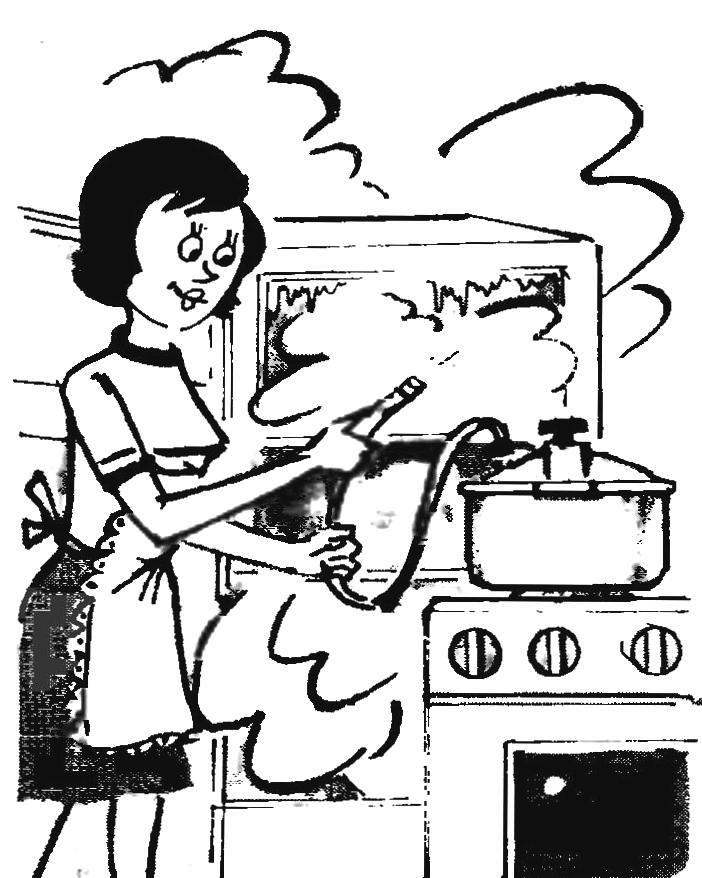 To accelerate the defrosting household refrigerators are very convenient to use the pan-the pressure cooker "Minute". On the nipple of the pressure cooker is put on a rubber tube of desired length with a tip — metal tube with a tapered end. Using this "steam cutter" easily cut through the snow coat on the individual pieces, and then to detach from the walls of the freezer. The proposed method eliminates the use of various mechanical methods of removing ice, and thus possible damage to piping and thin wall channels in the freezer.
V. LEVASHOV
Recommend to read
RELIABLE CONTACT
About how important proper contact of battery terminals, know of any motorist. But sometimes around the lead pin of the battery cracks, through which the electrolyte or its fumes get to...
WARDROBE IN THE CLOSET
Narrow Cabinet-column in the hallway or bedroom very convenient for placing small items, but it requires additional space to allocate that in a small room is difficult. However, as seen...