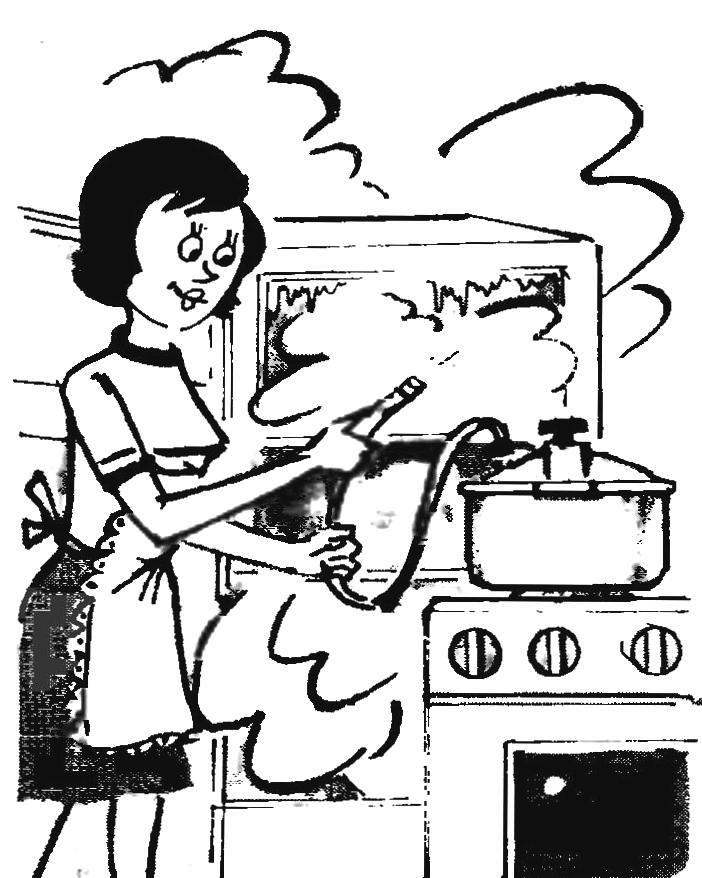 To accelerate the defrosting household refrigerators are very convenient to use the pan-the pressure cooker "Minute". On the nipple of the pressure cooker is put on a rubber tube of desired length with a tip — metal tube with a tapered end. Using this "steam cutter" easily cut through the snow coat on the individual pieces, and then to detach from the walls of the freezer. The proposed method eliminates the use of various mechanical methods of removing ice, and thus possible damage to piping and thin wall channels in the freezer.
V. LEVASHOV
Recommend to read
BETWEEN THE FLOOR AND CEILING
Every thing in the house requires a certain space. Updated your library, increasing the number of objects or devices for work and leisure — in each case the problem arises of their...
BARREL-SIGALA
The burning of rubbish, twigs and grass in a country or a plot you can, of course, and a bonfire. But it is much easier and safer to do it in a special oven-"sigale".   Make it...