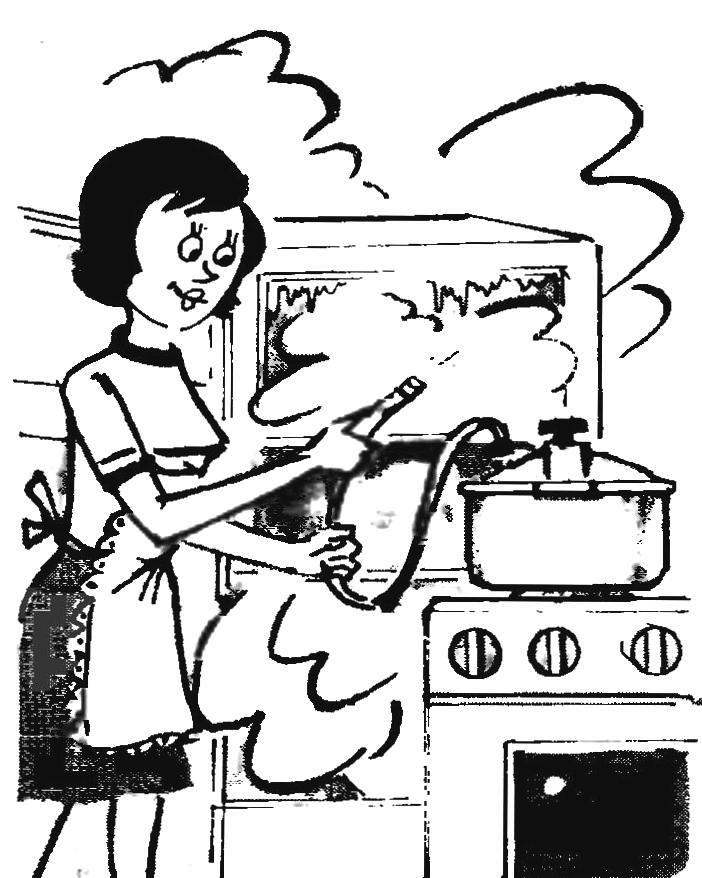 To accelerate the defrosting household refrigerators are very convenient to use the pan-the pressure cooker "Minute". On the nipple of the pressure cooker is put on a rubber tube of desired length with a tip — metal tube with a tapered end. Using this "steam cutter" easily cut through the snow coat on the individual pieces, and then to detach from the walls of the freezer. The proposed method eliminates the use of various mechanical methods of removing ice, and thus possible damage to piping and thin wall channels in the freezer.
V. LEVASHOV
Recommend to read
UNLOADS THE AIR…
A considerable amount of manual labor required unloading bulk materials from open railway platforms. They increase especially in the off-season, when the materials can regedit. This...
THE CHANDELIER IS CONTROLLED BY THE DIODE
Chandelier, sconce or a floor lamp in every house. They often burn on several lamps. Do I need it? Not always. And here is the owner of such a lamp becomes involuntary "waster" of...