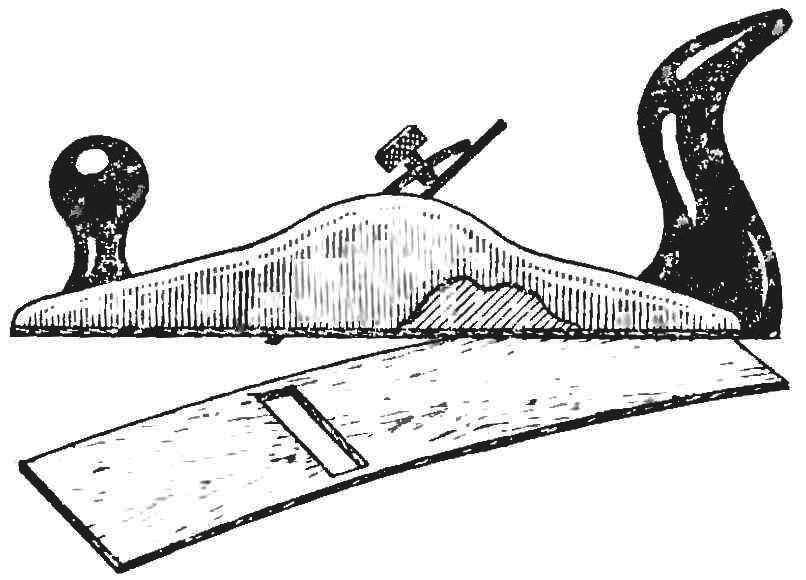 no Doubt — metal tool for flat planing of wood — all sorts of planers, jointer, etc. — has its advantages: does not warp from moisture easy to work with, reliable. However, even if it is lighter than wood, to work harder: more friction. And the dent can leave on the treated surface with a careless motion, and a sharp edge strogaya glands harder to expose, it is not visible to the eye on a metal surface background of the slide plane.
But there is a way to avoid these shortcomings. Stick to the sole of the tool the thin layer of wood, e.g. a veneer or a veneer of hardwood. Glue use 88 or BF-2; on top of the veneer, put a hot iron to heat and pressure.
E. ANDRIANOV
Recommend to read
CUTS THE HEAT…
In modern modeling foams of various grades are used. This is understandable: the material has very little density, and its strength is comparable with some types of wood. But in the...
Insurance for drill
Drill chuck, in particular manual, is not always able to keep the drill from turning when machining hard metals or release of the cutting edges of metal. It solves the problem of the...