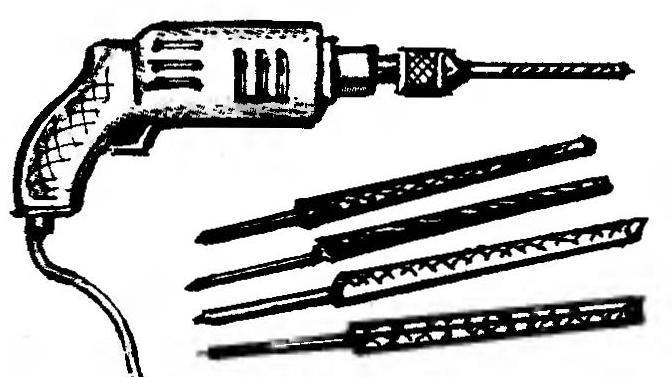 Often, after the hole is drilled,further or a clean, slightly to expand or to make a slightly oval shape. This work can be facilitated steel Bender, automating it with a drill in a cartridge which is inserted a circular, semicircular or even triangular needle file or similar file section.
Recommend to read
VACUUM CLEANER-VODEOS
Unfortunately, vacuuming can remove dry dust and debris. But what to do if you want to collect the spilled oil finally, just dirt? Surely the old fashioned way to use cloth? Suddenly...
LATEST JET FIGHTERS OF THE LUFTWAFFE
During the Second world war working on jet engines were in Germany on a broad front. They are ahead in this area all of the country and was able to convey in the production of two types...