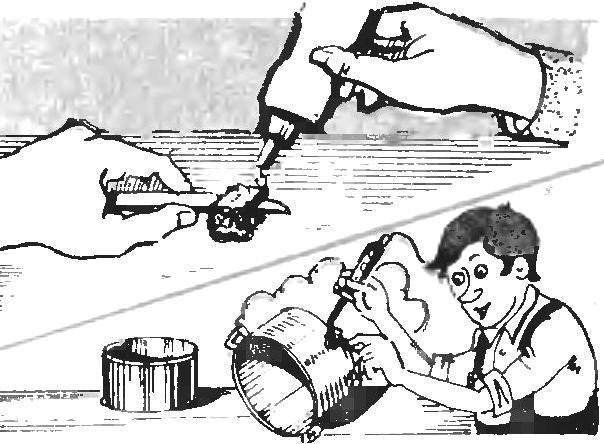 It is known that in house conditions to solder aluminum products is not easy: tinned stripped space prevents instantly formed when Stripping arisia film. To remove it use acid, steel sawdust, and more. Methods of brazing of aluminium are countless. But they are good only for the particular case. The method that appears to be more versatility, is to sweep the surfaces intended for soldering, while protecting it from oxidation oil. Put the blade of a scalpel, a piece of foam, saturated with engine oil, and clean the soldering. The oil film will cover the aluminum and let it oxidize. Now you can tin and solder the thus-prepared items.
V.

PERLOVICH. Kamyanets-Podilsky, Khmelnytsky region.
Recommend to read
"AUTONOMOUS LIFE" MFP
Multifunctional device consisting of copier, printer and scanner (hereinafter, MFP), it is useful not only for home or office desktop. In practice, there are times when a copier, printer...
VOLKSWAGEN CONCEPT A
Popularity of compact SUVs is growing rapidly, accordingly, increasing the number of sales of small SUVs. The production of this kind of cars today are embracing even those firms who...