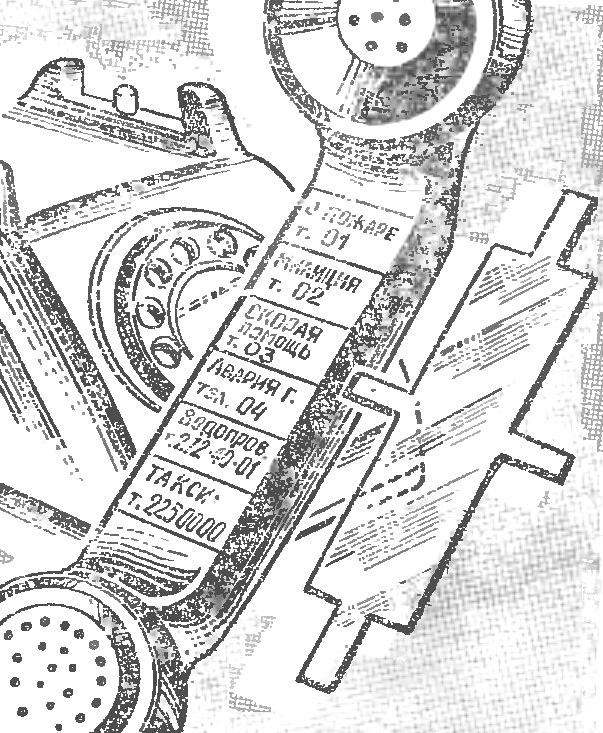 There are phones in which you have to call often, and the number to memorize is not possible. Yes, and this is not necessary: they can literally always be at hand. Take a narrow paper plates with numbers need phones, their width should be equal to the width of the handset; put on her plate and the top roll of sticky tape. It not only will keep a "cheat sheet" on the handset but will protect it from contamination.
Recommend to read
SCREW-OUT RIVET
The screw securing the knob or handle on vodozabornoy valve (valve, tap), made of bronze or brass. If it's lost or fallen into disrepair — not to screw in its place steel, even briefly,...
GIVE A BELT COVER…
For the case when screw cap cans, as they say, stuck and does not open, use a simple device made of a wooden block and the old lap belt. Guides buckle do not necessarily, but to nail the...