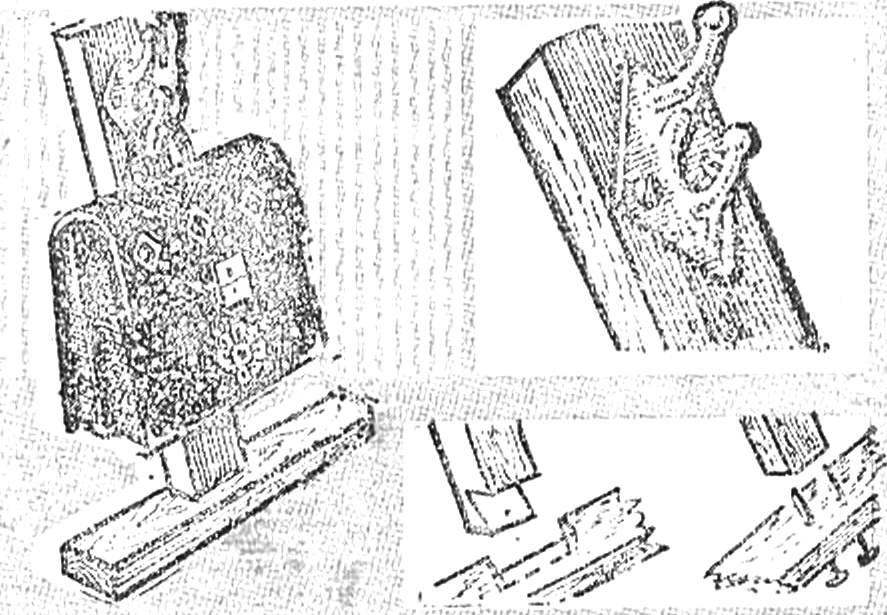 I go to school. Previously, it was: come home, throw the briefcase on the floor by the door, and forever I have so dusty dirty. So I decided to make a hanger for the portfolio. Dad was surprised when I saw it: OTO as I could without an adult himself? And she's a simpleton. Knocked two bars with the letter T and screwed the hook. Bars 20X50 mm, bottom length — 300 mm, vertical 400. The hanger is inclined to the wall; you can take it to the room to the Desk. I think this a useful.
V. JERZAK, school No. 240, Tashkent
Recommend to read
A HANGER FOR DRILLS
For hammers and chisels, screwdrivers and pliers — for the different instruments invented different ways of suspension and mounting of tool boards in the workshop or home work area. But...
HANGER FOR BATH
I bought a plastic baby bath. Comfortable, beautiful, but where is her store! Decided it was better just to hang on the wall in the bathroom horizontally. This is enough for two...