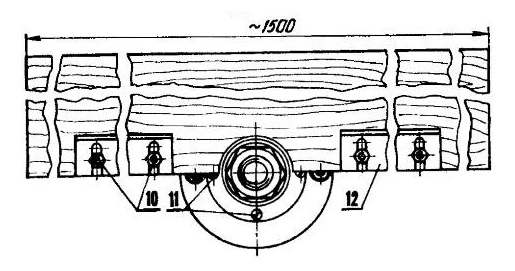 The fixture allows drilling machine, flat and profile milling lumber, cutting of grooves and ridges in the edges of boards for rallying, sampling thorns and eyes corner joints joinery and even grinding the outer surfaces of the parts.
The basis of the design is a shaft of variable cross section, which serves as a vertical mandrel for a cutting tool.
The upper end of the shaft protochen to 16 mm diameter is the maximum diameter of the tool that can
to be trehserijnogo clamped in the Chuck of our drill press, and lower—up to 17 mm, the inner diameter of the bearing 80203.