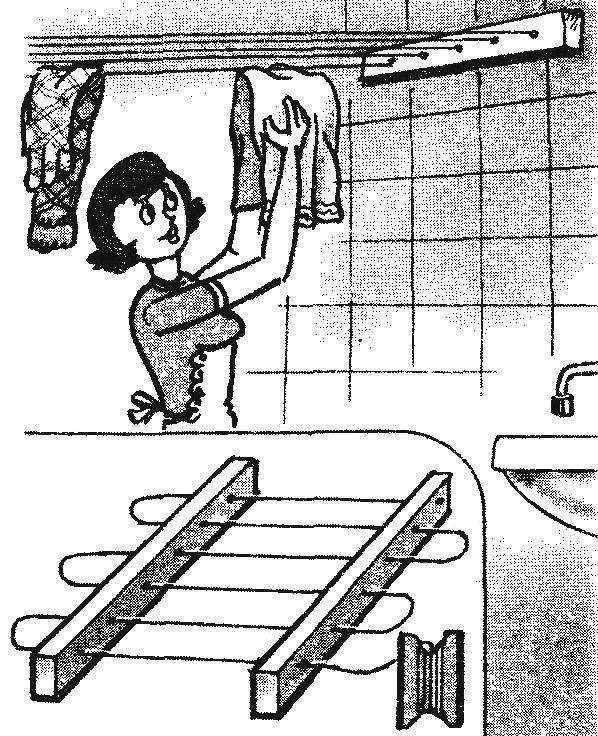 However, it is applicable not only in the bathroom, but if necessary—in the kitchen or on the balcony. The essence of its design that uses no linen cords that quickly stretch and SAG and the elastic fishing lines with a thickness of about 1 mm. in addition, instead of the traditional wall hooks, require fixing a number of holes, it is better to use two wooden bars, passing the line between them zigzag.
Recommend to read
WITCHED
Skis kept slipping off... Leaning on a stick, he made a hesitant step forward, but only tried to pull foot slipped, and I had to start all over again. I waved to him, and, intending to...
RECUMBENT FOR KID
The idea to design children's recumbent came to me not by accident. The fact that all of the current children's pedal cars are not without drawbacks. The idea of the idealized child...