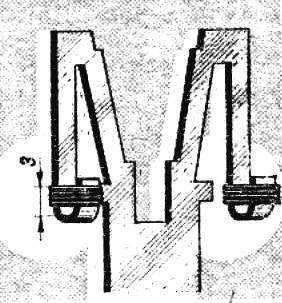 In a number of traditional home devices such as a receiver and a photo or a movie camera, TV, VCR — all the more familiar and even normal becomes a typewriter. And with all the variety of brands they nonetheless can be divided into two groups depending on the calculated if they are on the tape width of 13 mm or 16 mm. And if you machine the second group, and the tape available on hand for replacing the old that was calculated for the first, i.e. 13 mm, — make that a "thread" correction to intolerating and will be able to print as if nothing had happened.
Recommend to read
CHANDELIER CHIZHEVSKOGO — TV
There are electric circuits of high voltage sources for aeroionizatora, which are collected on the basis of the automotive ignition coil. They are all quite simple and easily repeatable....
"GRUPAS" BUSINESS AND SPORTS
As a rule, the design of velomobiles produced by homebrew are applications. That is, if the velomobile is designed for sports, speed runs, then all of its design features correspond...