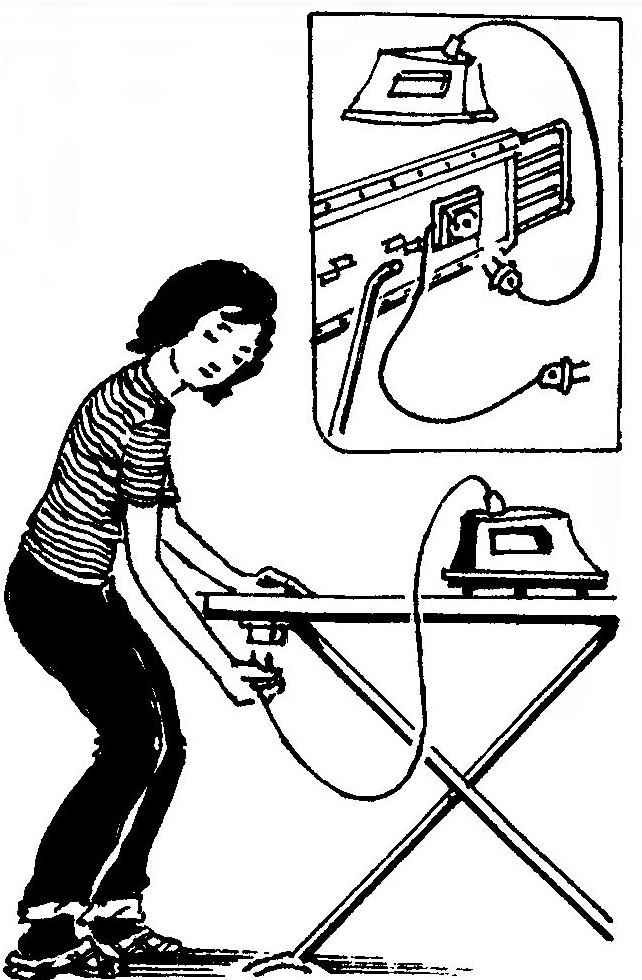 If the Ironing Board has the opportunity to carve out a space in a permanent place, and it is not necessary each time to add and remove — install bottom boards socket: it will be convenient to connect the iron, and the cord will not, normally, interfere with iron.
It's worth doing and folding the Board, only a socket will need to have your fork for connection to the grid.
Recommend to read
THE SWITCH IS ALWAYS AT HAND
In some cases it was convenient to have the lock switch is not somewhere in the middle of the cord leading to the wall outlet, and plugs. It's easy to do, respectively, moving it and...
CLAMP? NOT A PROBLEM!
It is known that the easiest and most reliable method of connecting pipes with flexible hoses, with clamps, However, to find the latest is not always possible, and to do it with my hands...