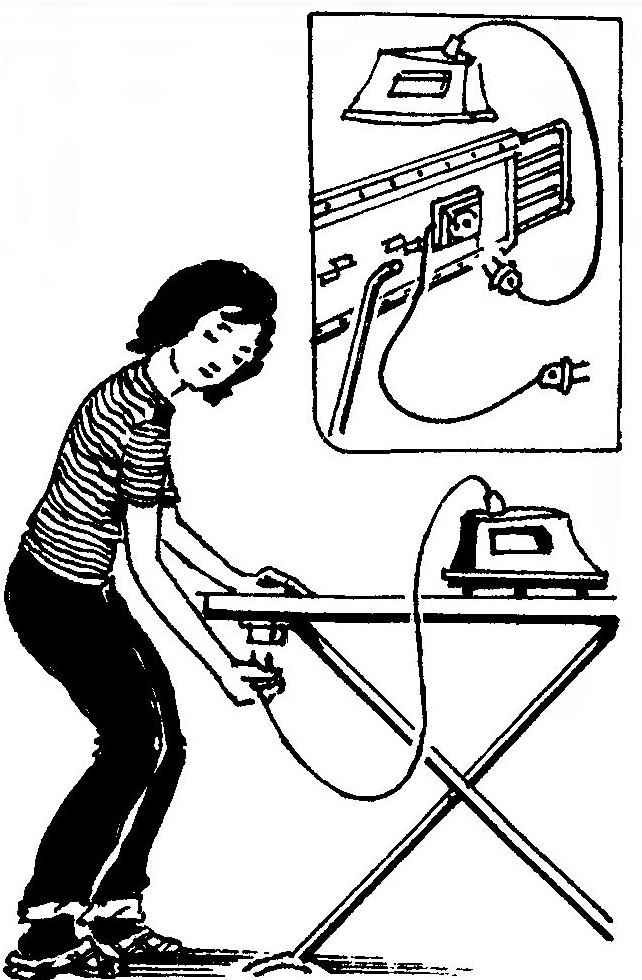 If the Ironing Board has the opportunity to carve out a space in a permanent place, and it is not necessary each time to add and remove — install bottom boards socket: it will be convenient to connect the iron, and the cord will not, normally, interfere with iron.
It's worth doing and folding the Board, only a socket will need to have your fork for connection to the grid.
Recommend to read
THE STARTING HOOK
New simplified design of the tow hook works just as reliably as the best modern designs, providing easy control model glider when you search for updrafts and good acceleration apparatus...
ANOTHER PILLOW
In your journal was placed as the material "the Secret three pillows". I want to offer the conversion option to the standard sofa with a single pillow. Made additionally, it further...