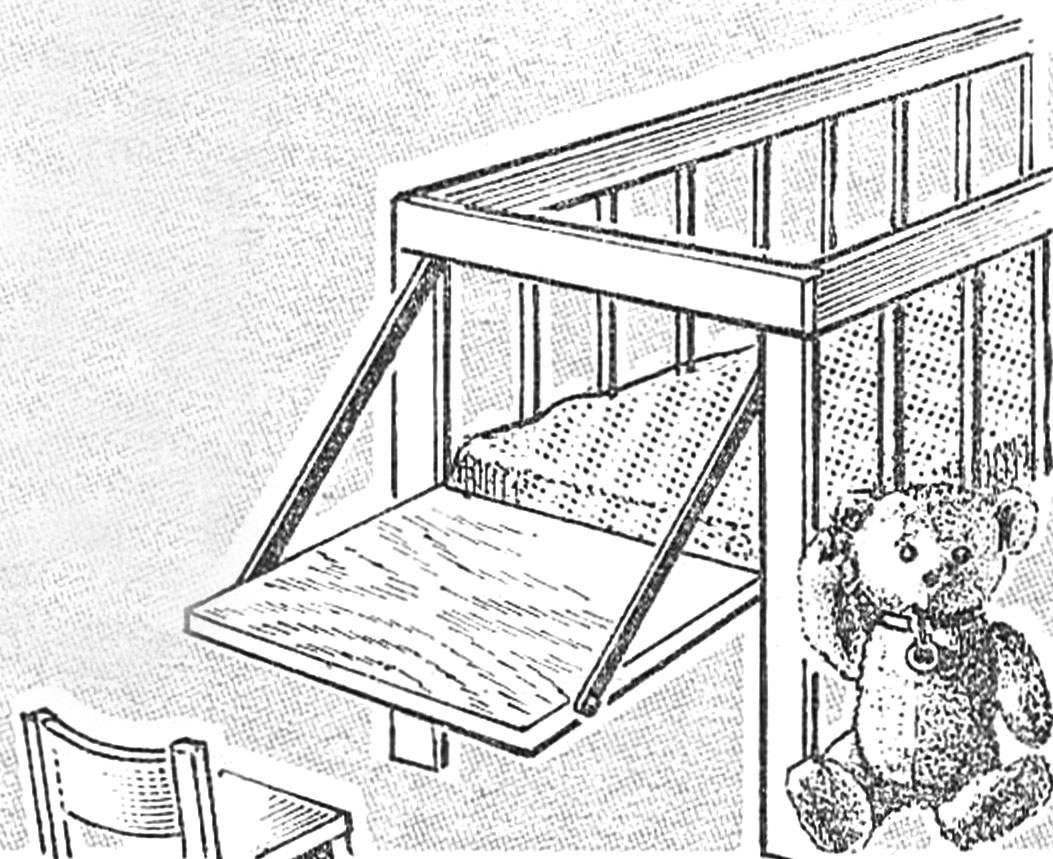 To lengthen the crib grown daughters, made a back flip. It turned out — a double benefit: in the daytime daughter is using her piece as a table for drawing, sculpting.
V. SADAKO, Donetsk
Recommend to read
HOMEMADE ANVIL
...is necessary for anyone who makes anything out of metal. But where to take it? Turns out it can be made from a piece of old rail. It is enough to cut autogenous cutting unwanted...
ANY CLEAVAGE
be easily treated with sandpaper, if you use this wooden rod of suitable diameter. The operation is performed through wrapped around it a piece of sandpaper required granularity.