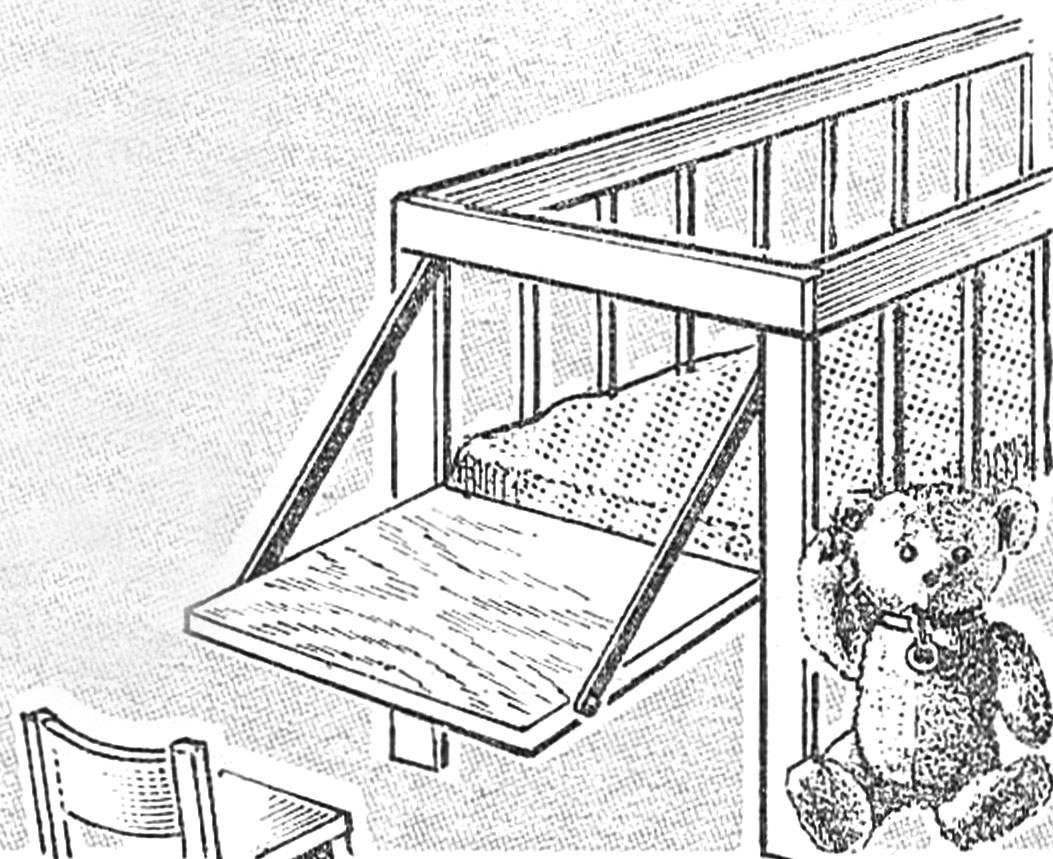 To lengthen the crib grown daughters, made a back flip. It turned out — a double benefit: in the daytime daughter is using her piece as a table for drawing, sculpting.
V. SADAKO, Donetsk
Recommend to read
WALK-BEHIND WHEEL
For simplicity, I decided to make the walk-behind, in-parzych, unicycle, and secondly, on the basis of units, components and parts of various machines manufactured in the factory. Took...
THE CONQUEST OF "ANGARA"
The adoption in December 1957 adopted the first option anti-aircraft missile system s-75 allowed her the lead developers of KB-1 A. A. Raspletin and OKB-2 PD Grushin to start the...