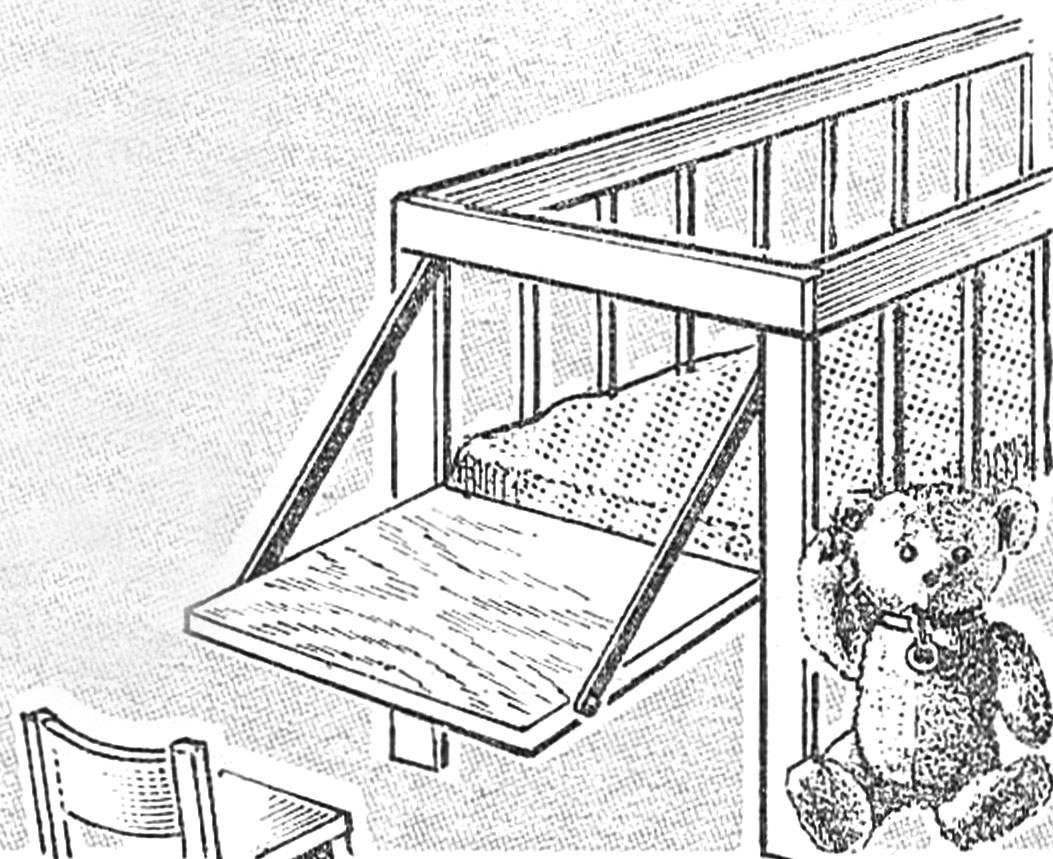 To lengthen the crib grown daughters, made a back flip. It turned out — a double benefit: in the daytime daughter is using her piece as a table for drawing, sculpting.
V. SADAKO, Donetsk
Recommend to read
NEW LOOK – "JAVA"
It is well known that the wind fairing is not a tribute to the motorcycle fashion, and not only protect the rider from the cold and dirt. A well designed shield can increase the speed...
MEET: I — ROBOT "ORION"
Perhaps in the near future when the new spacecraft will go to the moon, Venus or Mars in the Arsenal of the astronauts will be robots who will come first to the planet's surface to...