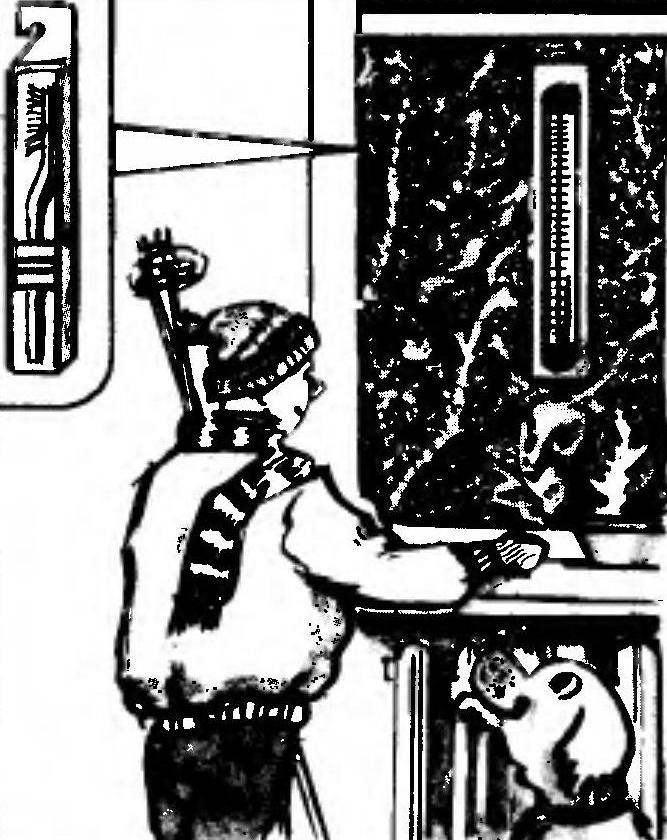 Using rimed with frost glass not distinguish outdoor thermometer. I took clear packing box from a toothbrush and even in the summer, stuck it on a dry glass, by placing a thermometer inside. The experiment was a success: the frost painted all the window, covering it in patterned icy crust, except of the case: the thermometer was perfectly visible.
S. DOROFEEV, p. In o x t o g a, Vologda region
Recommend to read
HOZBLOK-CLAMSHELL
What outbuildings do not see in the garden or suburban areas! Most often it is a tiny shed, located at the far end of the site, or a large economic unit, combined with a summer kitchen....
BEAUTIFUL ISOLATION
I advise you not to throw away the pieces-rolls PVC insulation when Stripping the ends of the thick electric wires — they will be useful when connecting more than thin wires. Before...