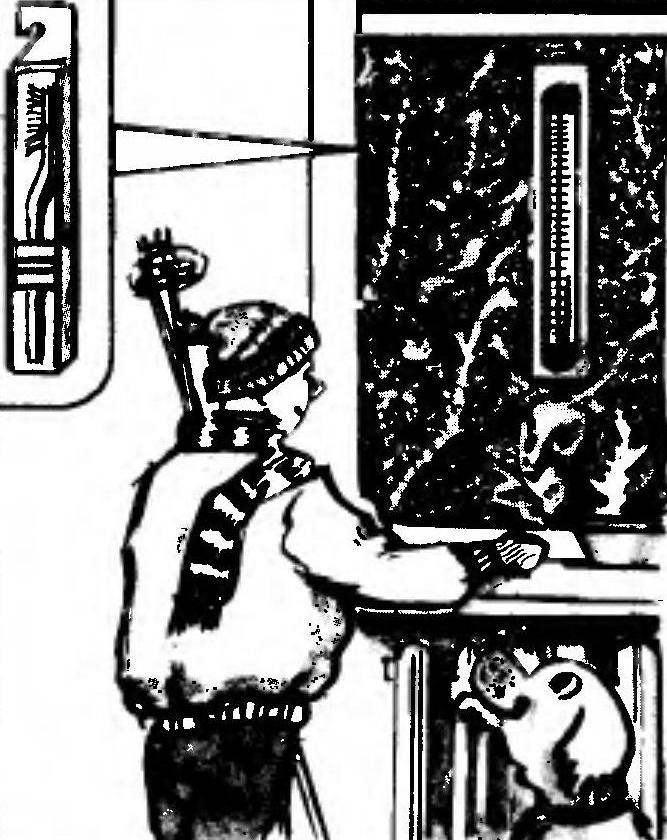 Using rimed with frost glass not distinguish outdoor thermometer. I took clear packing box from a toothbrush and even in the summer, stuck it on a dry glass, by placing a thermometer inside. The experiment was a success: the frost painted all the window, covering it in patterned icy crust, except of the case: the thermometer was perfectly visible.
S. DOROFEEV, p. In o x t o g a, Vologda region
Recommend to read
KETTLE-SAMOVAR
If you look closely, a kettle different from a simple pots only in the presence of the spout. Compare: the cover has a handle, though particular in form, has a frame that certainly...
HYDRAULIC… CLASS
Imagine you are in class technical schools. Class is in session. Lecturer for the Department sets the course, and the students, as expected, sitting at desks and listening attentively....