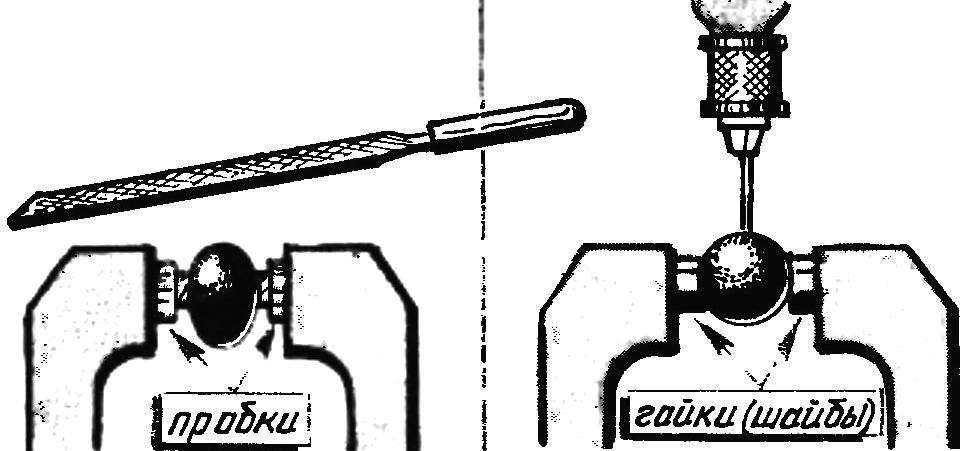 To process spherical or ellipse of the workpiece in the vise — not an easy task: the one who tried to hold them, knows how hard it is to do it without assistive devices.
I use in these cases, the most simple: metallicheskie bottle caps, nuts, washers, depending on the shape and size of workpieces. How to use these handy tools is evident from the drawings. To avoid scratching of the workpiece, if they are made of plastic, use plastic spacers; if the metal — pick up "bagels" from a softer metal.
E. SAWICKI, Korosten, Jitomirskaya.
Recommend to read
AND PACKAGING — IN THE CASE
Just a sharp knife needed to turn an empty plastic shampoo bottle, washing tools, preparation of household chemicals in a number of useful things: a ring with a small eyelet can be used...
OF EGG CONTAINER
Offer to store small bolts, screws, nails, nuts and washers, and any other such trifle — cell cardboard or plastic container from under the eggs.   V. GOLOVASHIN, Rybnoe, Ryazan region.