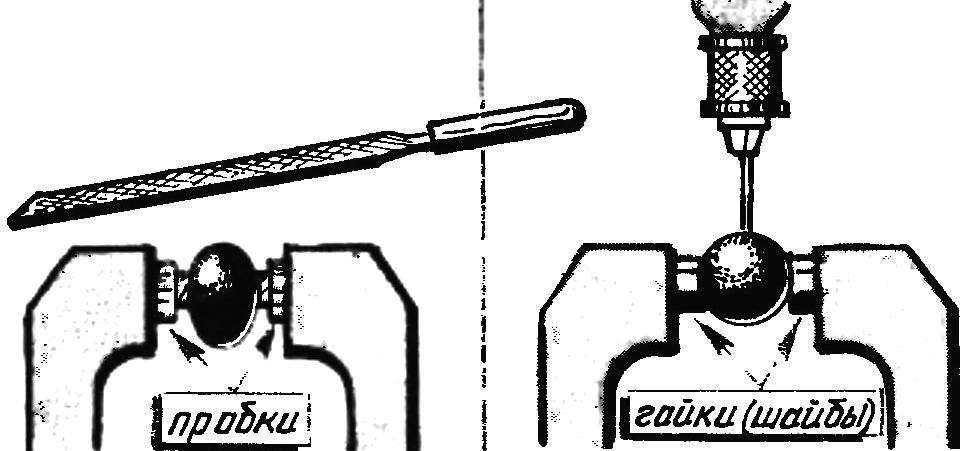 To process spherical or ellipse of the workpiece in the vise — not an easy task: the one who tried to hold them, knows how hard it is to do it without assistive devices.
I use in these cases, the most simple: metallicheskie bottle caps, nuts, washers, depending on the shape and size of workpieces. How to use these handy tools is evident from the drawings. To avoid scratching of the workpiece, if they are made of plastic, use plastic spacers; if the metal — pick up "bagels" from a softer metal.
E. SAWICKI, Korosten, Jitomirskaya.
Recommend to read
THE BIKE WITH MY OWN HANDS
It all started last year when I became increasingly commute to work by bike, because the expectations in the automobile crowd, after work, the moment of arrival home began to strain more...
FORCING THE "D"
Bike engines D-5 is familiar to many designers and Amateurs. On their basis build different machines: microvesicle and motology, microaerobic and motonarty. Often readers turn to us with...